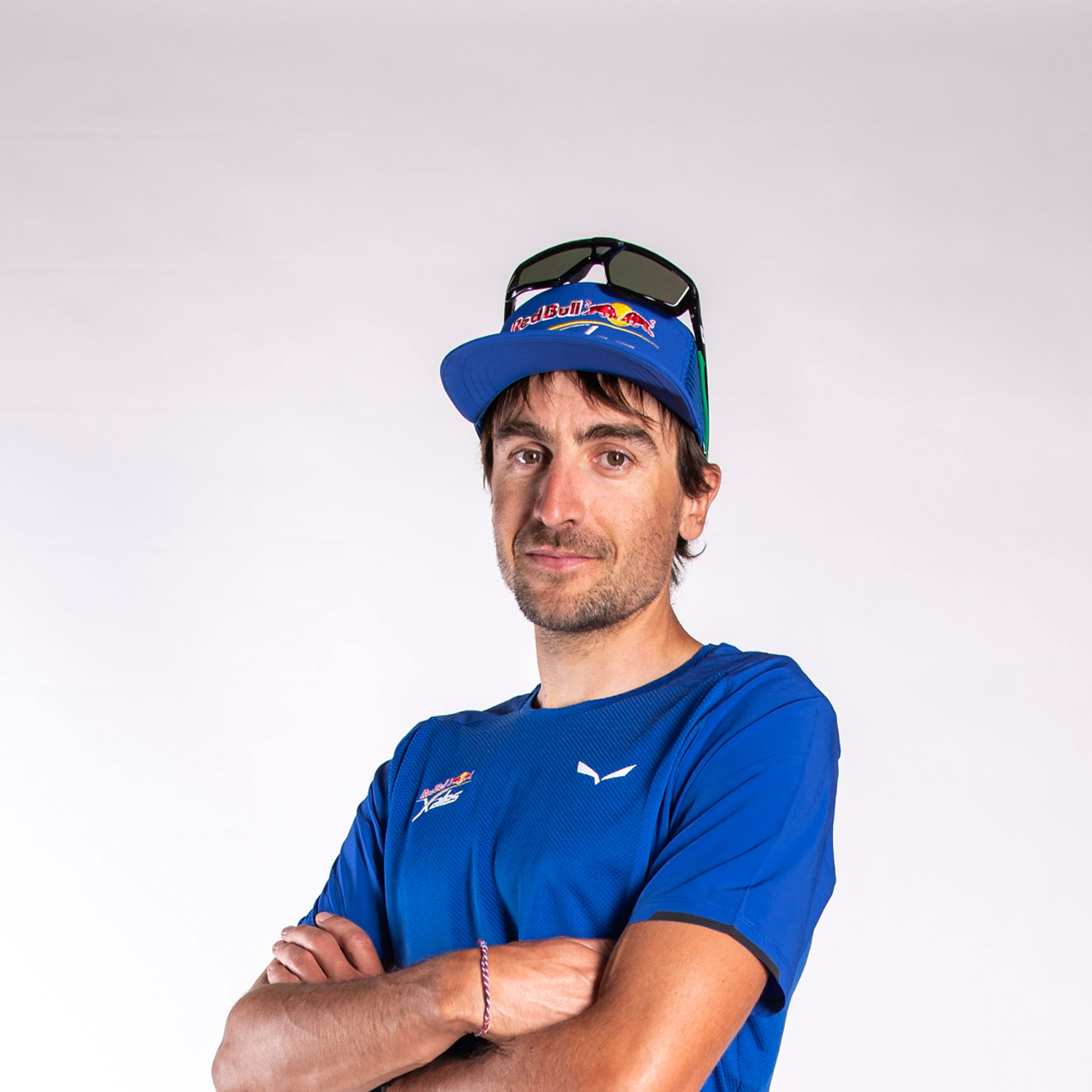 dtg

-- km

height

-- m

speed

-- km/h

heart beat

-- bpm
FRA1
Nationality:

France

Date of birth:

18 December 1991

Profession:

Paragliding instructor

Supporter:

Mathias Francou

Glider:

Ozone Zeolite 2

Harness:

Neo Stay Up Pro model

Sponsors:

Neo, Salomon, Cebe
How many years have you been paragliding?For 17 years now.
How many hours a year are you flying?300 to 400 hours a year
List your paragliding achievements, both competitions and personal adventuresRed Bull X-Alps 2021 4th place, Red Bull X-Alps 2019 2nd place, Paragliding World Cup Superfinal Champion 2014, Paragliding World Cup winner (France) 2016, Trofeo Montegrappa winner 2022, European Team champion 2016, Bornes to Fly winner 2021, X-Pyr 2018/2022 2nd places, Paragliding FAI World Record holder on a triangular course (308.9 km).
What other adventures have you done, either races or personal projects?My projects beside hike and fly are basically reaching the top top level in XC competitions. Basically, I eat, drink, sleep and paraglide.
Who makes the perfect supporter?Someone who has different abilities. With the years going by, I don't really need a strong pilot with me because I make my own choices. But I appreciate someone with good mountain and flying knowledge and someone who is a good friend.
Why do you want to do the race again?Because paragliding comps are my passion and I like the way it makes me understand my sport and myself better. And I'm working hard everyday to be ready for the Red Bull X-Alps.
Entry is never guaranteed (unless you made the podium or goal). Why should you be in the race again?Because we're challenging ourselves with the best hike and fly pilots and the sport is growing thanks to these very nice confrontations.
Were you happy with your last performance?Definitely not. 4th place was a bad result. I think the first days of my race were bad. The second half was much better until Day 8.
What do you enjoy about the race?The mix between performance and adventure and the numerous emotions we go through.