World's toughest adventure race earns its title
This afternoon the Red Bull X-Alps is living up to its title of 'the world's toughest adventure race'.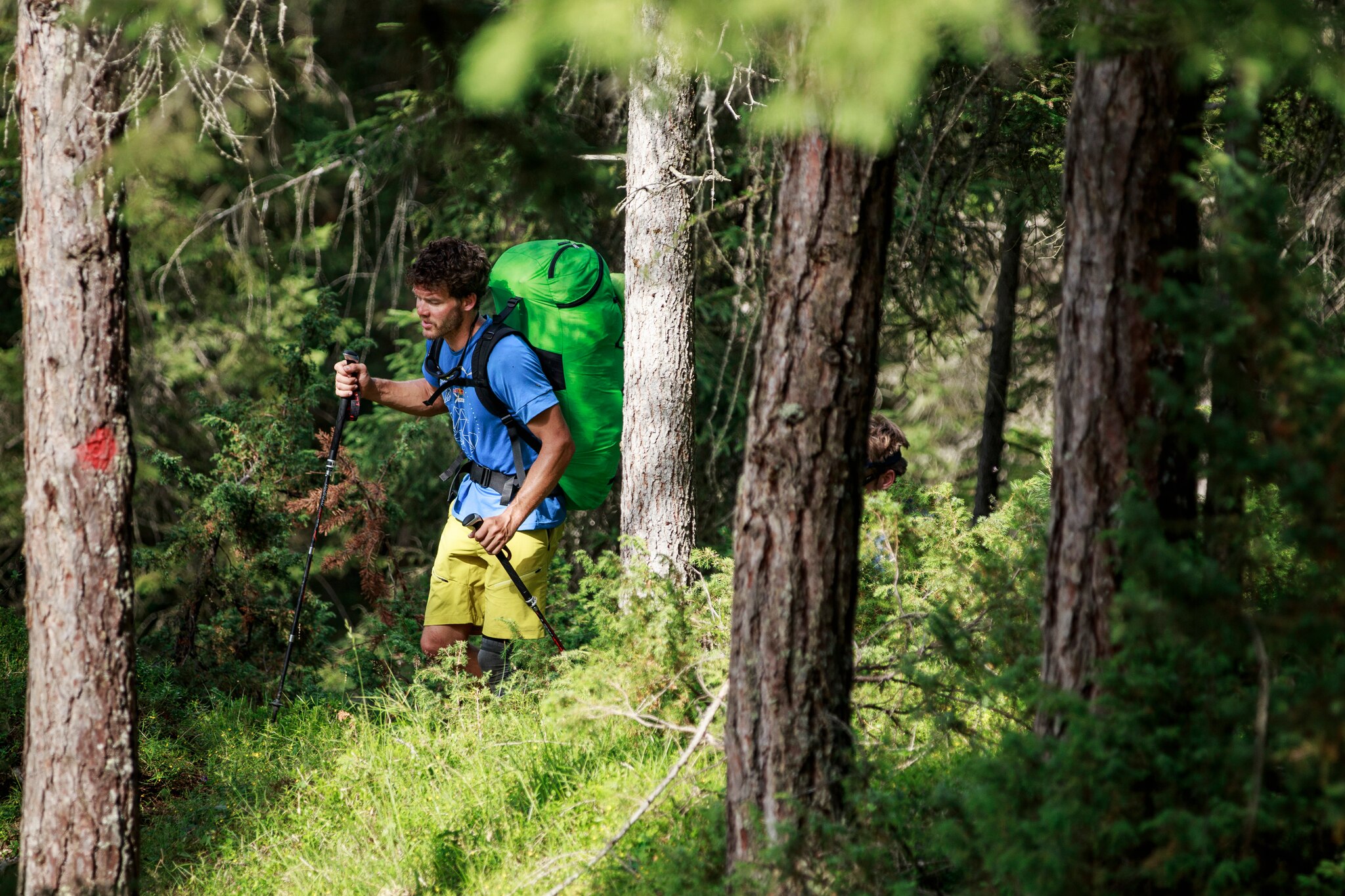 Out front, Maurer (SUI1) has been flying, making short hops and then hiking up. Down in the valley 45km behind in Benoit Outters (FRA4) who has turned this flying game into a marathon road race. Behind him, Paul Guschlbauer (AUT1) has been using all his experience to keep hacking away, fending off the chasing pack's attempt to overtake him.

Behind Guschlbauer, that chasing pack is grinding slowly up to and past Turnpoint 6, the Matterhorn. Behind them, the athletes continue to push on.

Krischa Berlinger (SUI2) is in a buoyant mood, despite suffering foot problems. 'Right now I'm at Male at the base of the Brenta. I got two flights in today. I'm where I wanted to be and that's cool.' He said he's still enjoying the race. 'I love it. There's nothing better,' adding that he's definitely going to make Monaco. 'Maybe just by car.'

The pain in his inflamed tendon however is serious. 'If I have to walk downhill and I'm not on painkillers it's like I'm nearly crying.' He's hoping the crutches he has adopted will help.

'This is the race at its hardest and it's psychologically very tough for athletes,'said Race Organiser Ulrich Grill. 'They've been going so long yet still have so far to go to Monaco due to bad weather and the sheer number of miles and vertical metres that remain. They will have to dig deep to get through this and will be learning a lot about themselves, that's for sure.'

The first aid kits every athlete was supplied with by DermaPlast at the start have been raided multiple times; noses have been taped to beat the sunburn, blisters have been bled and patches applied while some have taken even more drastic measures to keep going.

Someone who's been making the most of the weather is Paul Guschlbauer (AUT1). 'He's been flying a blinder,' adds Grill. "I'm really impressed. He took a very bold and difficult line over the Italian lakes and has flown past the gaggle and is currently third.' His impressive run continues. Today he tagged Turnpoint 6, the Matterhorn and had covered 93km by early afternoon, of which 72km were in the air. There are not many people putting in distances like that at the moment.

If Guschlbauer takes a different line through and over the high mountains he could yet challenge Benoït Outters for second place. The Frenchman was less than 50km ahead. All eyes remain fixed on the weather and the glimmer of hope that tomorrow will bring a better day.
Photo by © zooom / Honza Zak