You don't have to head to the southern hemisphere to enjoy some winter flying time. In fact, say these athletes, it can be super rewarding.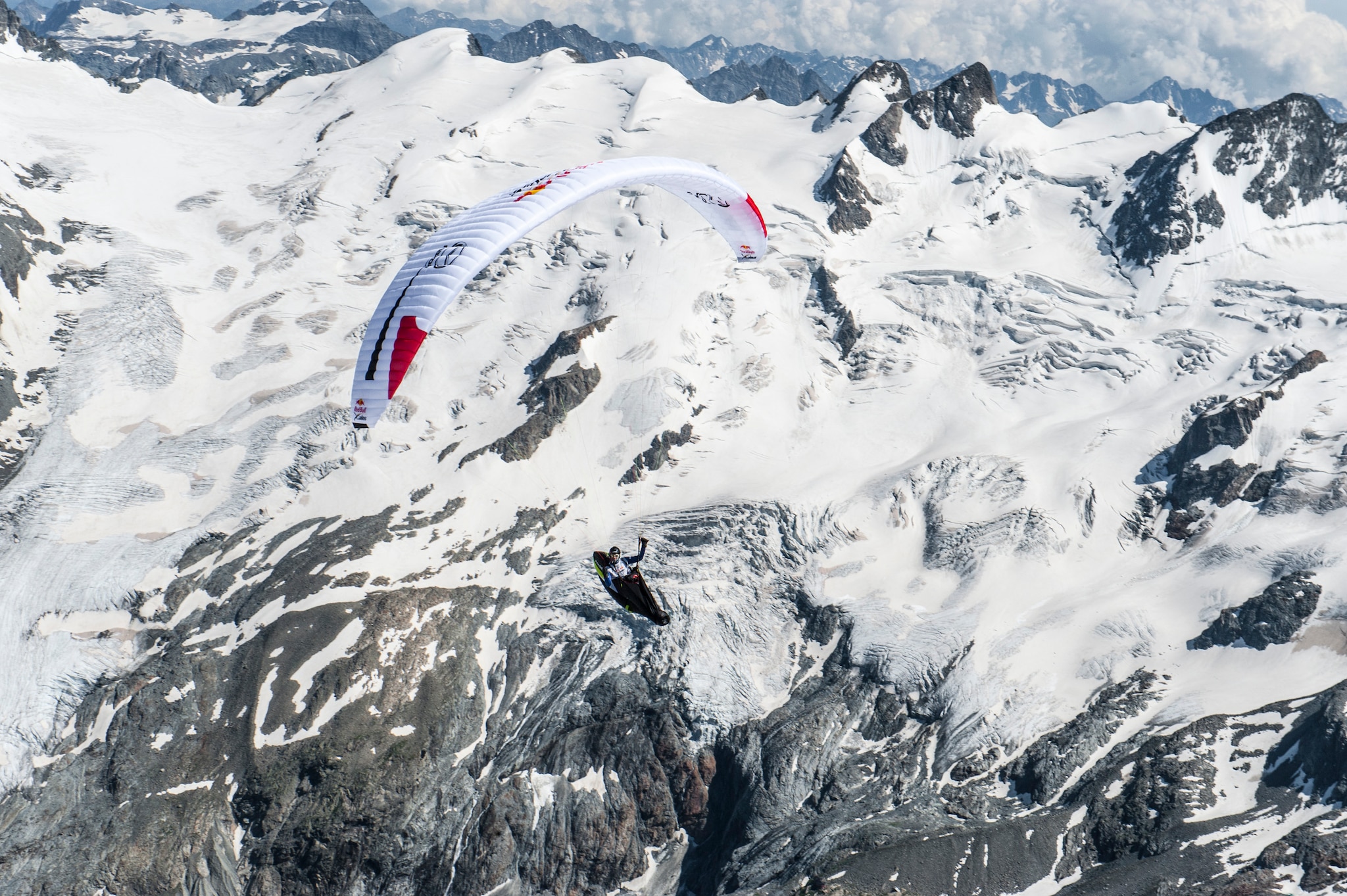 Winter is traditionally a time when the paraglider is put in the store room and the dust is blown off other toys. With no thermals, it's simply not possible to do anything other than a 'sled' ride from top to bottom, right? Not so, say many athletes. As you might expect from guys who consistently demonstrate the art of flying in 'unflyable' conditions, winter just presents more challenges, but the opportunities for fun and adventure are still there to be had.
"It nukes your fingers and makes those cheeks red, but winter flying can be super rewarding and a lot of fun, says Gavin McClurg. "Thermals still happen!"
The secret he says, is to fly the days with no wind and plenty of sun. As long as there's some dirt around, typically on the south-facing slopes, flying's possible. "Where it goes from dirt to snow is typically where the thermal triggers. Powerful, and sharp-edged thermals make short cross-country flights really interesting – and really cold!"
He adds that it's also a great way to work on your skills. "Flying in the winter not only keeps you sharp and tuned for the upcoming season, but the conditions are sharp as well and requires a much different approach," he says.
Canadian athlete Richard Brezina agrees on the benefits: "It's quite meaningful to fly in more difficult conditions in wintertime," he tells us. "The numbers might not be very impressive, but the skill and effort required to achieve them is equal if not more than one might put out in the summer. Often in the Red Bull X-Alps one has to fly in inclement conditions with very little thermal lift, and winter flying is a very good simulation of this. If the weather does not cooperate during the race, such flights can actually put one ahead of the game – just look at Chrigel's flying on day two!"
You could always trade the big wing for a speed wing as well. Manuel Nübel is a big fan. He recently teamed up with freerider Caja Schöpf for a little project in the <link https: www.redbull.com at-de speedflying-meets-freeriding-im-out _blank>German ski resort of Oberstdorf. They ski-toured up, then Nübel gave her a tandem ride on the speed wing – performing a barrel roll during the descent – before she unclipped herself, dropping into the snow to continue on skis. (It's pretty sick.)
"I am a big fan of speed," he says. "Flying close to the ground you can feel the rush even more. It's all so fast and intuitive that you have no time to think about things and you are totally in the moment."
Obviously, flying so close to the ground at speed presents potential risks. "My tip for average pilots is to first feel really comfortable in the air with flying, then try the first time in very easy terrain without obstacles and a good landing. Speedriding can be executed quite safely if you stay conservative."
McClurg has one additional piece of advice for anyone thinking of flying in winter: "Dress WARM!"
Follow us on <link http: www.facebook.com redbullxalps _blank>Facebook and <link http: www.instagram.com redbullxalps _blank>Instagram for more great stories!
Photo © zooom / Felix Wölk