Who can beat you, Chrigel Maurer?
The all-time Red Bull X-Alps champion on his challengers.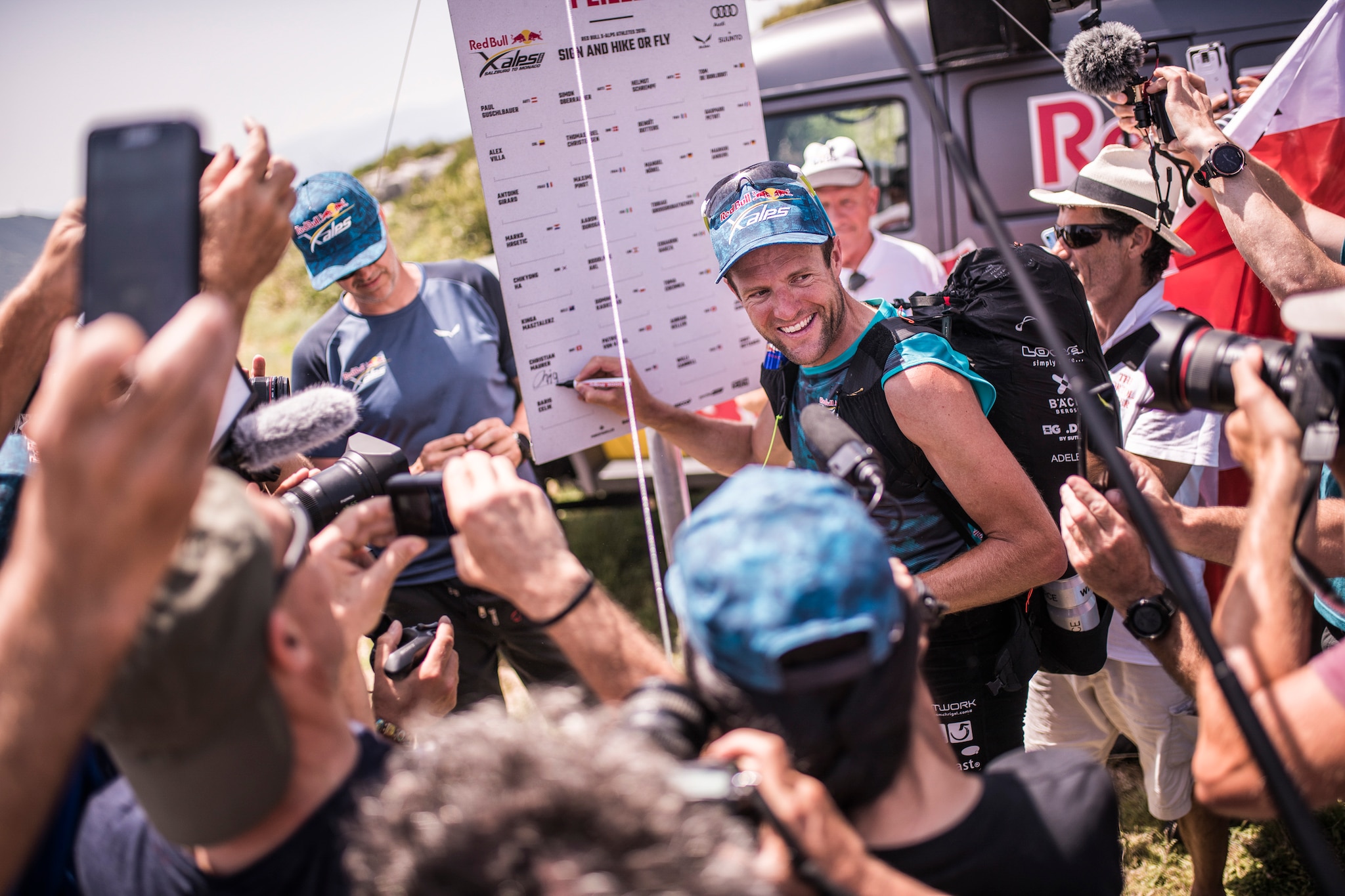 The race is on to beat the six-time champion. Ahead of the athletes' announcement, we ask Chrigel if there is anyone who is making him nervous.
There was an unusual moment for Chrigel Maurer during last July's Eigertour hike-and-fly race, one of several new races that the Red Bull X-Alps has spawned. Chrigel was first to land at the Wildstrubel hut turnpoint, the highest in the race. If this was the Red Bull X-Alps, he could normally afford to take his time. But that wasn't the case on this occasion. "He was stunned to see about ten pilots land in the space of a few short minutes after him," one observer noted. "The tide has turned."
That wasn't the only shock for Maurer this summer. At the Dolomiti Superfly he lost the crown, beaten by Patrick von Känel, one of the young talents that he's been helping to grow. Is the master in danger of being overtaken by one of his protegés?
Not according to Chrigel.
"We were flying all day together, taking decisions together," he says. "As a pilot [Patrick] is at same level so he could follow easily. At the really end, he was just a bit more efficient and lucky in climbing in very weak conditions. I had a good feeling as I did it all by myself."