When rain and thunder come, what do you do?
Cross-country paragliding is all about the weather, or more accurately, what you decide to do with the weather you get.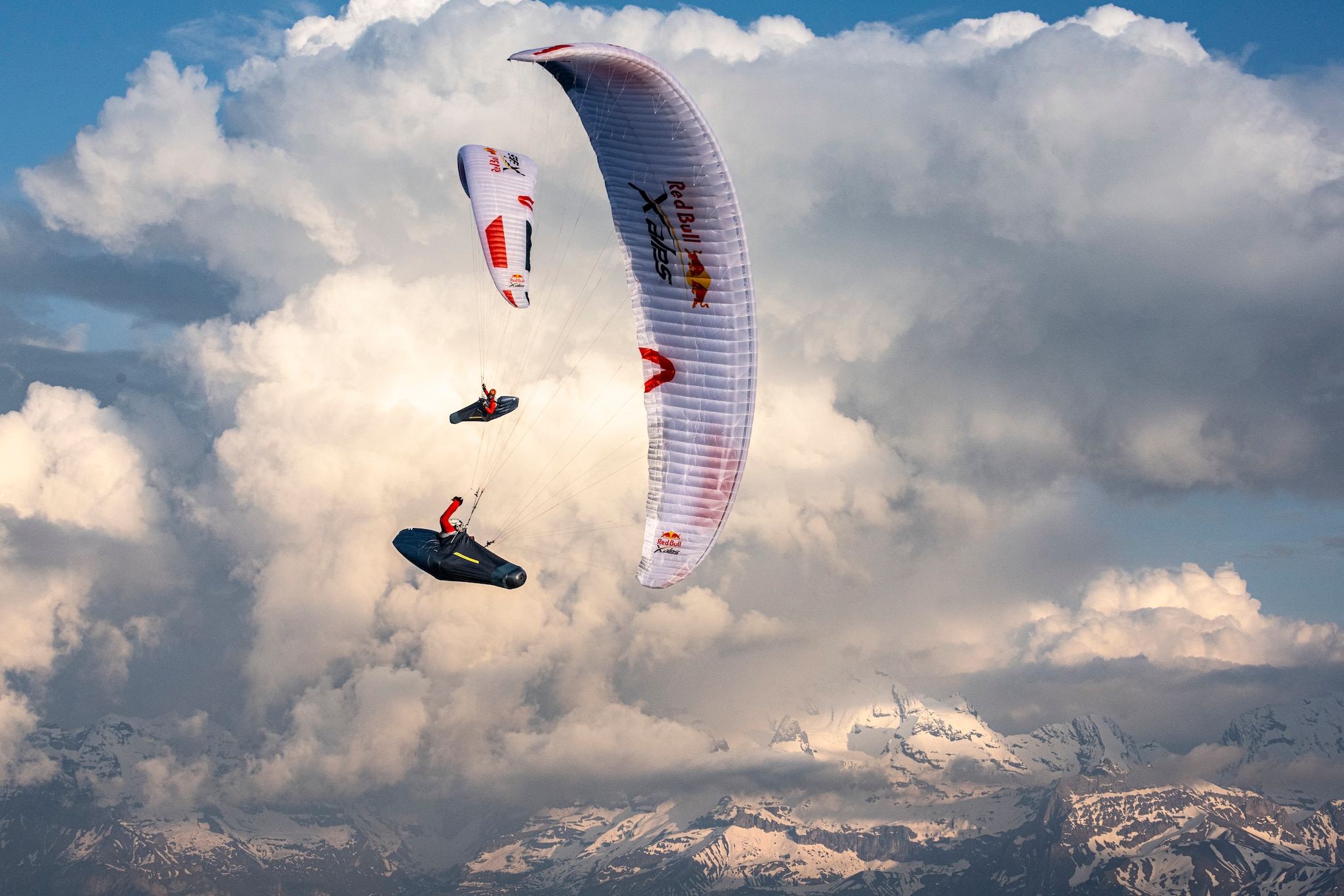 Time for a brief lesson in meteorology!
The sun drives the weather, and the weather drives the race… especially in the air. When the morning sun heats the ground, the ground heats the moist air. This rises like a hot-air balloon. Athletes call these thermals and can ride them high into the sky and be having an amazing time.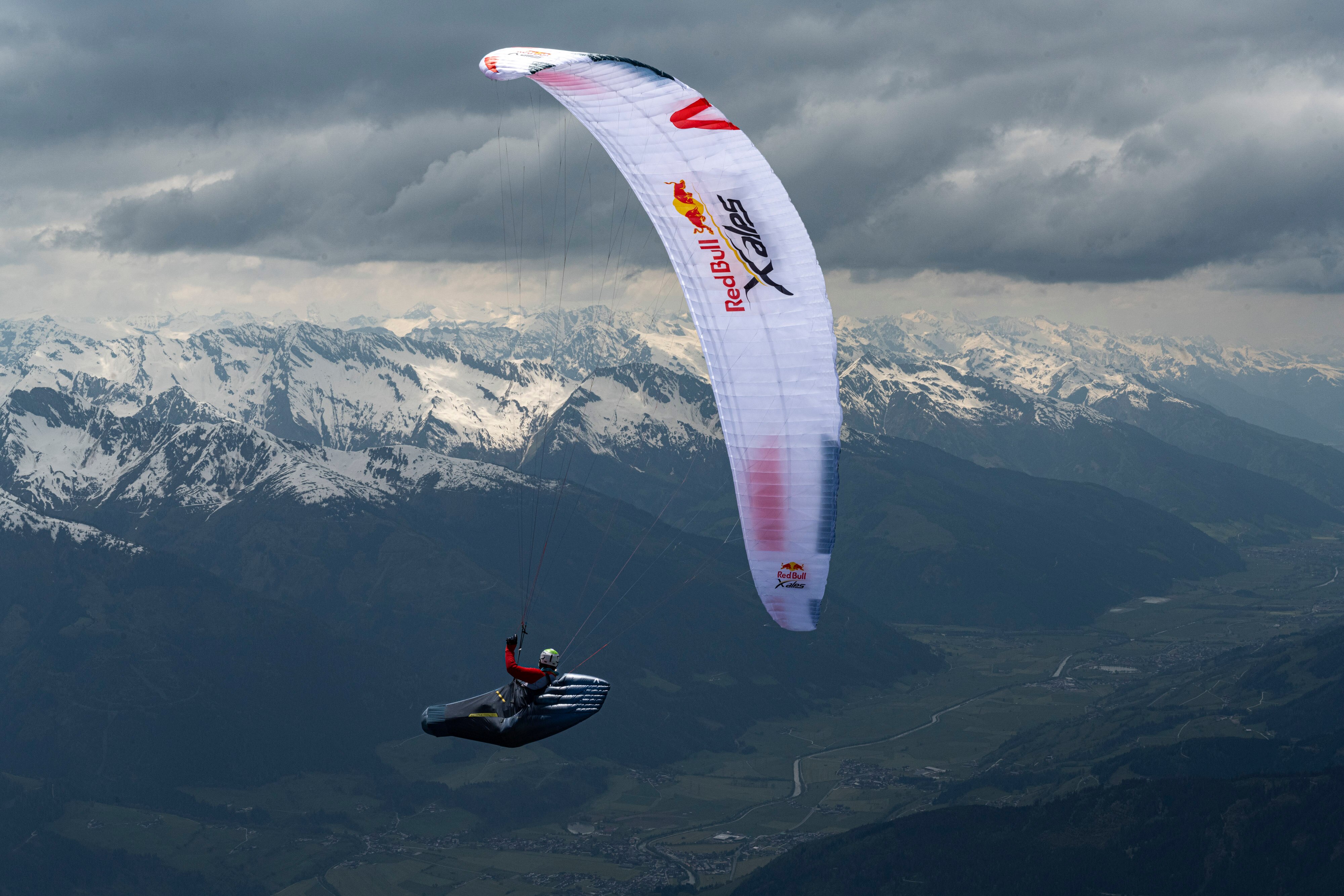 But if the sun relentlessly pumps out energy, these thermals – with their nice, fluffy, cumulus clouds at the top – can become monsters.
If the cloud grows bigger, you can also get rain. Paragliders shouldn't fly in the rain as they can become heavy and risk losing all their ability to create lift – this is a stall, and that's bad.
Now, if these clouds grow even larger, they can start to make their own heat – making them grow even more. It's like the cloud has its own engine and it's revving up threatening to grow into a monstrous Cumulonimbus – a storm cloud. Dark, dangerous, and definitely to be avoided. Not just because of the risk of lightning and rain, but this beast is drawing in air from below like a vacuum. Athletes are always watching for "cloud suck" and any other hazards.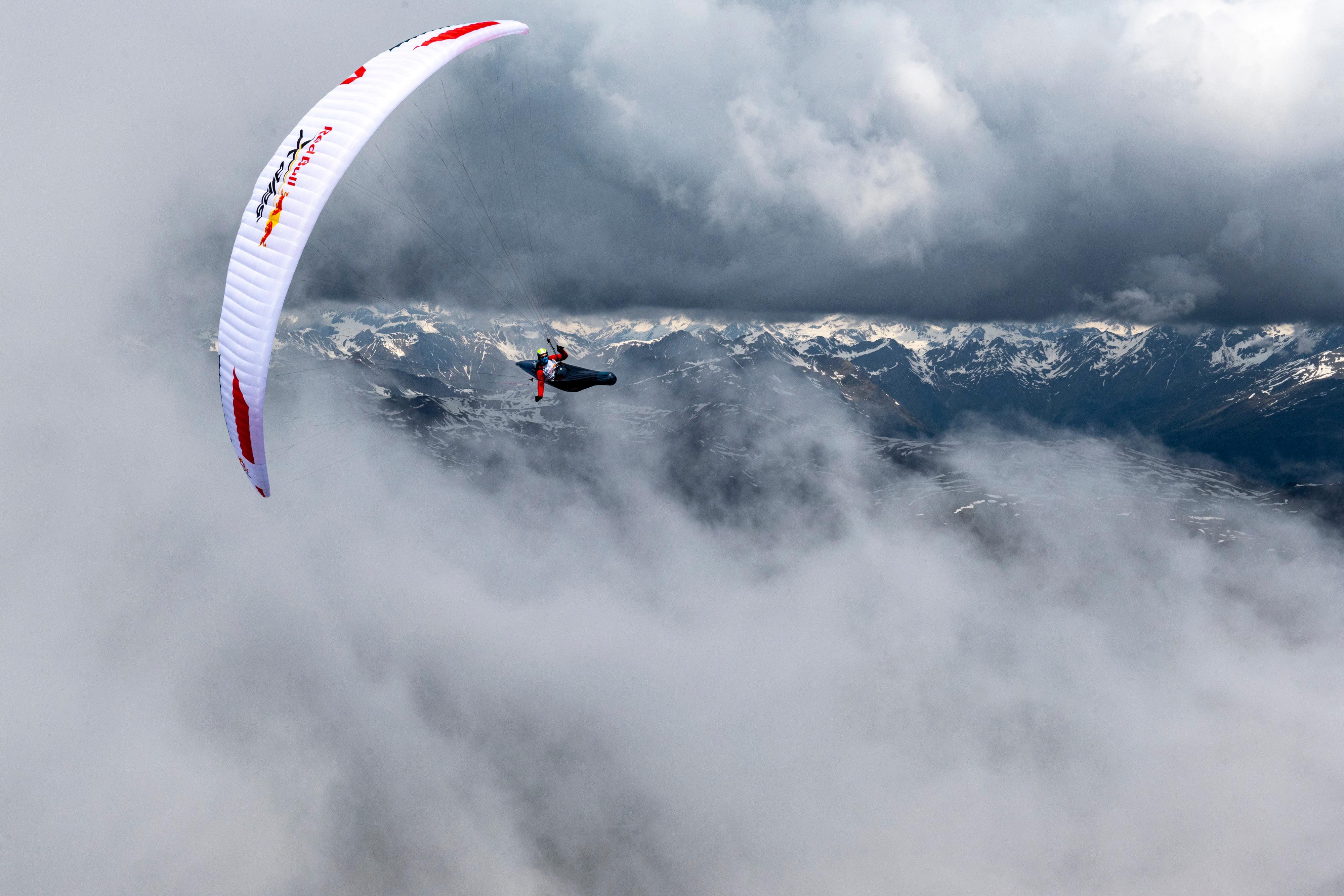 The forecast for today's race showed a risk of scattered showers, and that isolated thunderstorms should be expected between Turnpoint 5, Piz Buin, and Turnpoint 8, Niesen.
Planning routes that avoid serious problems but that also take advantage of the conditions is one of the skills of these elite athletes – and one of the ways they'll win (or lose!) this race!
Top image © zooom / Felix Wölk