What do you call a duel with three people?
The duel between James Elliott (CAN) and Logan Walters (USA1) became a "truel" on Tuesday evening as Elisabeth Egger (AUT4) managed to catch up with the North Americans.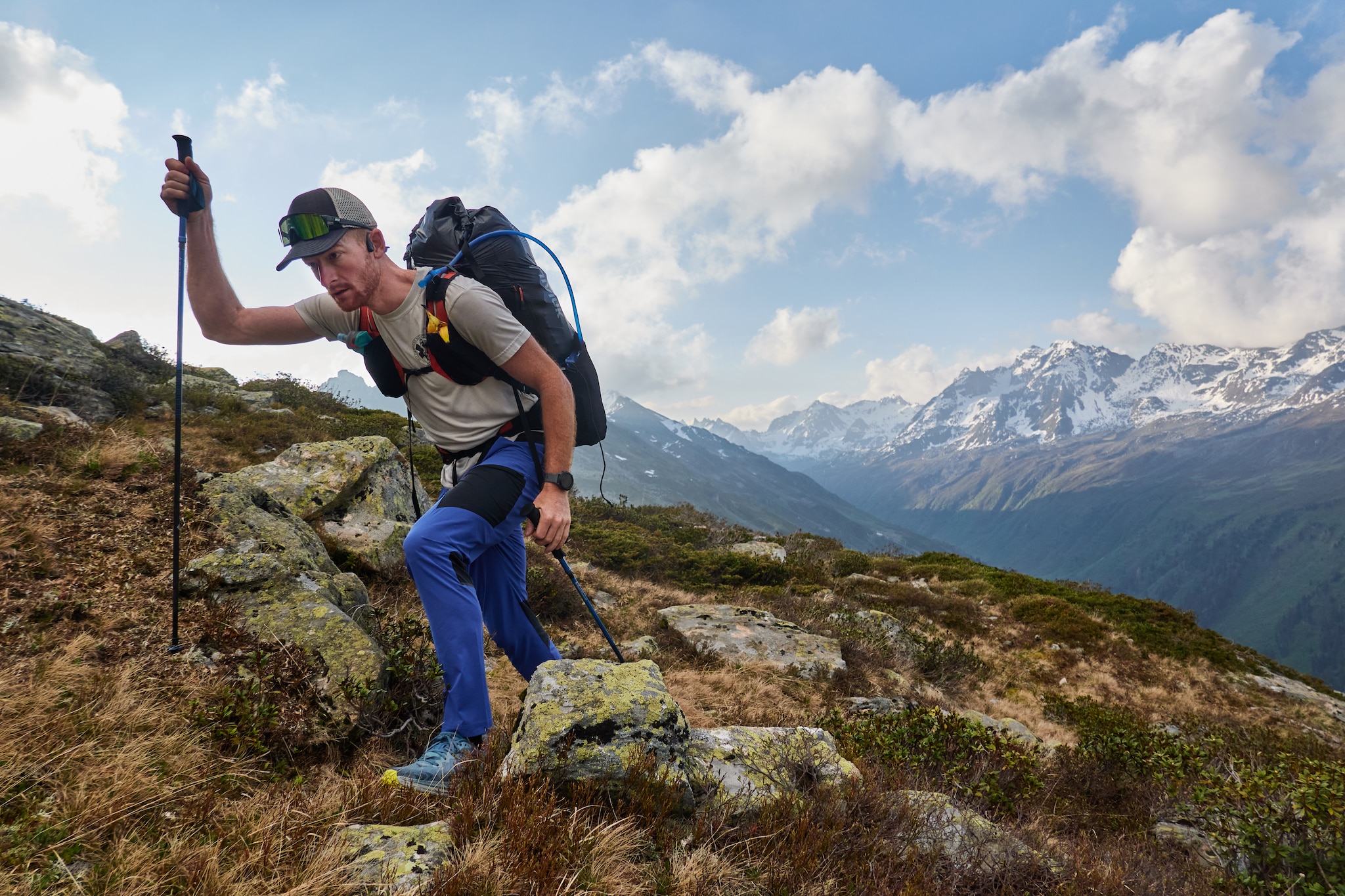 Logan and James tagged Turnpoint 13 and 14 within minutes of each other earlier in the afternoon and continued to hike to the closest launch at Rauchegg to start the last leg of the race to Turnpoint 15, Schmittenhöhe, 74km to the north. James was full of enthusiasm. He said: "I'm having a phenomenal time. It's been a wild race so far". "I can smell the raft at the finish," he said. "It's so close."

Eli tagged Turnpoints 13 and 14 about an hour and a half after them and admitted she hadn't realized she only has one Turnpoint left in the race as she hadn't been thinking that far ahead.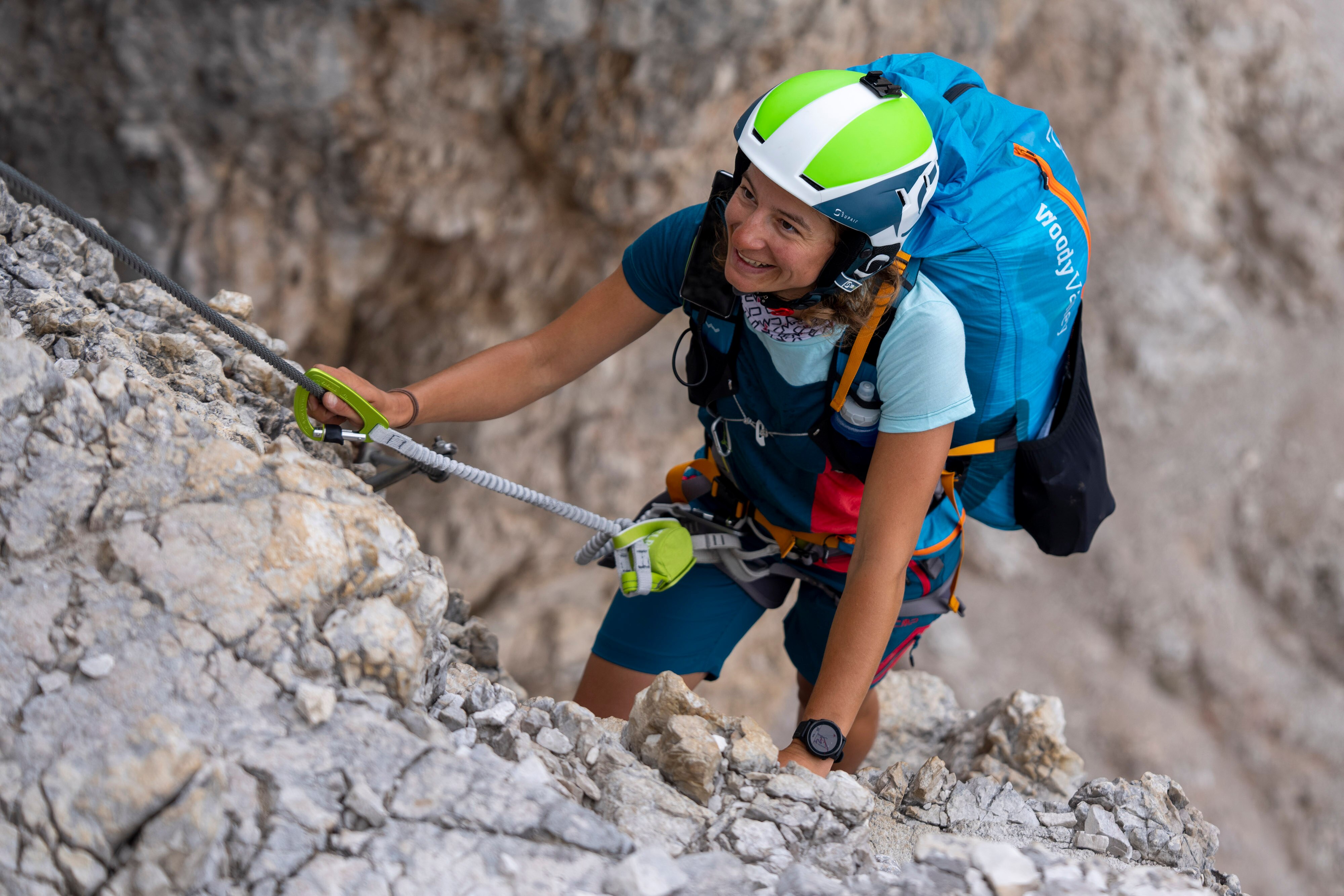 Emoto Yuji (JPN) also made good progress toward Turnpoint 13, Drei Zinnen (Tre Cime) today, putting some distance between himself and Jordi Vilalta (ESP), who was closing in on him. That's despite heading off with the wrong phone this morning and his team having to drive back to exchange them.

For Richard Binstead (AUS) it was a battle to make it to his goal of Italy today. With southerly winds blowing at over 40 km/h he didn't manage to get a flight in and continued to hike towards Turnpoint 10, Col du Petit Saint-Bernard. Rich's supporter Nicola McLaren said, "The wind was much too strong, but it's starting to trend downwards, so we're keeping our fingers crossed for a glide later today." Rich has been hiking along part of the Ultra Trail Mont Blanc (UTMB) route at Les Contamines Montjoie, Aiguilles de le Pennaz, and La Ville des Glaciers. The famous ultramarathon follows the path of the Tour du Mont Blanc (TMB). Nicola explained he's not on the lower "classic" TMB trail, but a higher alpine variation. "Rich is going for the high alpine rocky trails which give access to the high mountain, instead of the lower/softer classic low altitude path. A real athlete!"

We also had some good news from Toma Coconea (ROU) who said he is now feeling good after an illness forced him to withdraw from the race on day six. Toma is the only athlete to have participated in every edition of the Red Bull X-Alps and was fighting in the 25th position before having to bow out.

Toma said in previous editions in 2019 and 2021 he had the same problem in the last days of the competition. "I followed a treatment, and this year I participated with the hope of ending my career by finishing this race. Unfortunately, the problem reoccurred and I had to stop. This time the kidney blockage came suddenly. I had not been able to urinate for a few hours!" However, over the last 20 years, the legendary "running man" has proven that he can fight to the end!
Top image © Chris Lorimer