This was the most exciting race for second and third place ever!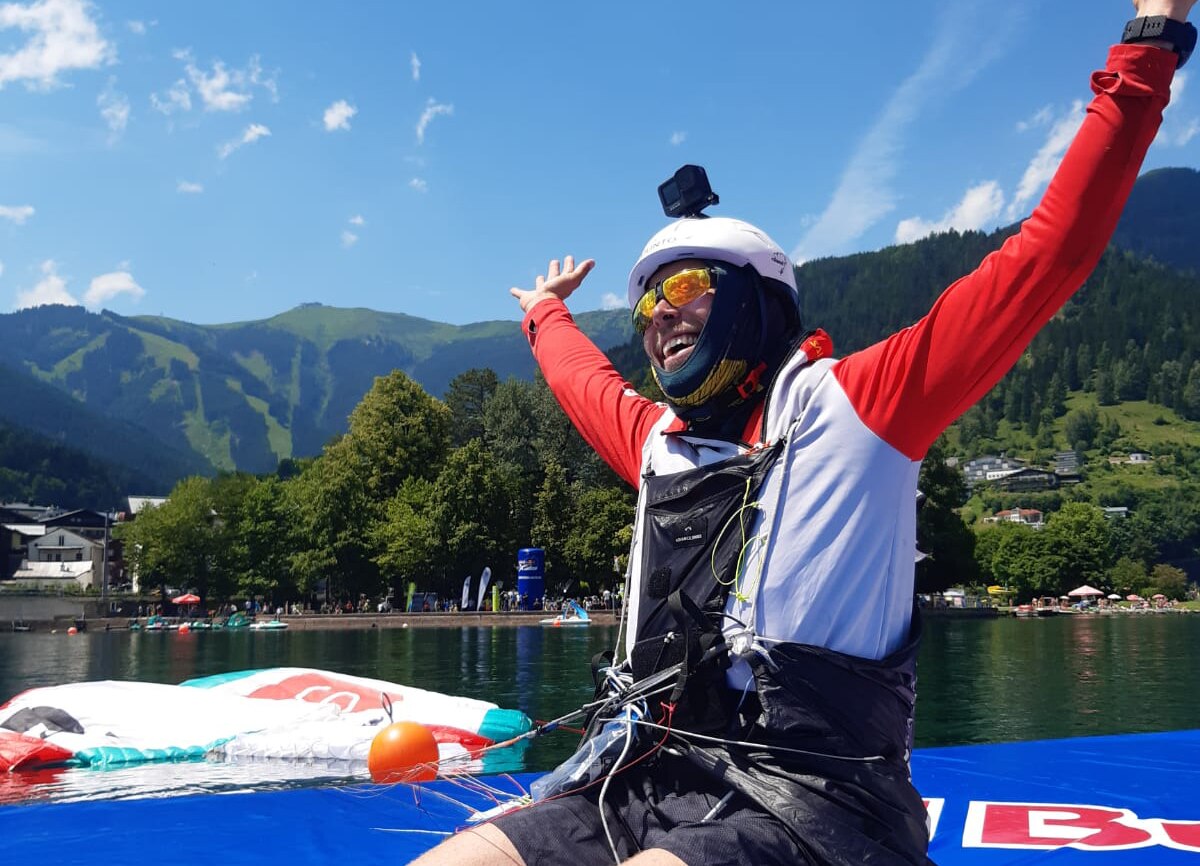 Patrick von Känel (SUI2) has finished second in the Red Bull X-Alps 2021. He landed spectacularly on the float at 13:37:30pm this afternoon. He finished his race in 9d 2h 18m 25s.

Simon Oberrauner (AUT2) came in just 11 minutes later and got a wet shirt. He landed next to the raft in the water and finished third in the race.

Congratulations to both athletes with their well-earned place on the podium.

What a morning these athletes have had! After a very wet morning, Patrick, Simon and Maxime Pinot (FRA1) set off from Antholz when the skies turned blue, for one long epic flight towards their goal: Zell am See.

Patrick and Simon were flying close together most of the time, climbing to over 3000m many times. Maxime took a more southerly route and joined the others again around the Defereggen valley, just south of the Hohe Tauern national park.

This was the last hurdle for the three athletes racing each other for goal. The park is home to the highest mountain of Austria, the Grossglockner (3798m) and much of the park is banned for paragliding take-offs.

It was there that Simon took a different line towards the Pinzgau valley and it looked as if he was going to be left behind by Maxime and Patrick. The latter two however arrived low on the other side of the valley and both had to touch down and take off again to reach Turnpoint 12 Schmittenhöhe.

Simon took advantage of this, got up to 3200m and raced across the valley at breakneck speed of 75km/h at times. He caught up with Patrick on the other side and both athletes raced each other the finish for the last 5km.

But the excitement wasn't over still. Both had to land just 100m under the summit of Schmittenhöhe and hiked up with their gliders bunched up over their shoulders.

This last sprint was won by Patrick. He got to sign the board first and flew down to the raft to claim his second place.

The race is still full on though! Five athletes have pulled their night passes, but Patrick and Simon will not be needing it. The other three are: Maxime Pinot (FRA1), Benoit Outters (FRA2) and obias Grossrubatscher (ITA2).

Follow the most exciting edition of the race on Live Tracking!