Virtual gaggle flying is a game-changer
How the athletes' tech helped them stay with the pack… even from behind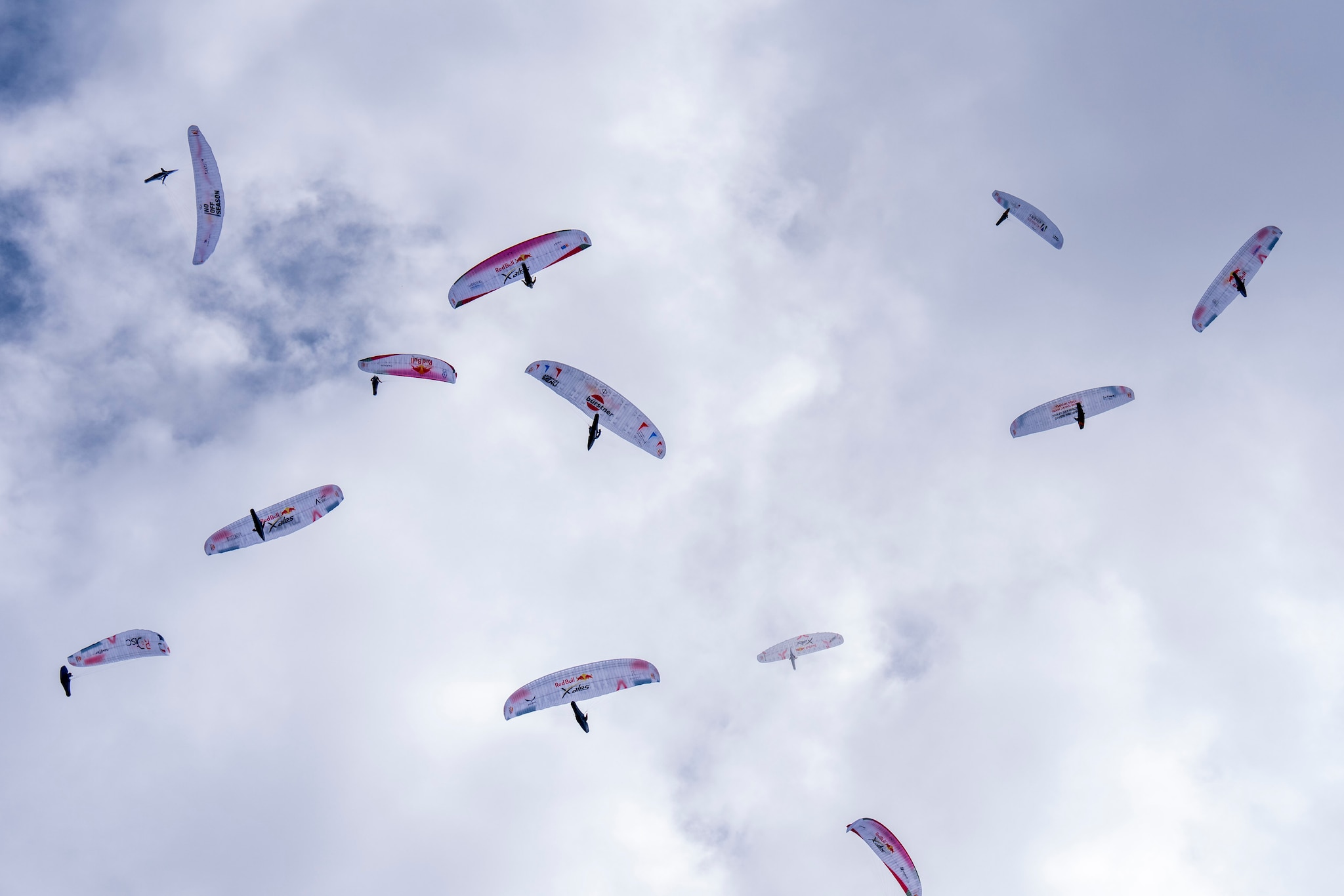 The Red Bull X-Alps has seen many changes over 20-years, but one change that has had a huge impact is how athletes use technology to help them make better decisions.
By viewing the Live Tracking on their phones, when flying, the athletes get a better picture of which routes ahead of them offered the fastest conditions.
Tom de Dorlodot (BEL) said: "One thing that I've seen, and I've used a lot, is that sometimes it's better to leave the guys in front; to let them go in front. That's something I didn't realise until this edition.
"When you come into a very difficult area, it's sometimes better to just let people go in front, knowing that you can have the Live Tracking on your phone during your flight. Then you pick the right option for the day. I did that twice and it really helped me to choose lines and adapt my flying," said Tom.
This was something that Paul Guschlbauer (AUT2) also used. After his epic performance on day four, when he tagged five Turnpoints, he said: "I haven't been flying together so much, because I lost the group in the beginning. And honestly I kind of like to fly alone.
"But, it's not like it was before," he added. "There's lots of technology now where you can see people in the air and just see all the options, basically virtually, which is something that has definitely changed over time."
Flying in a group is the fastest way to eat up the kilometres, mostly because athletes get more information about what the air is doing.
Using Live Tracking to see who made the best decision gives them a competitive edge: they get all the speed of the leaders and less of the risk.

Top image © zooom / Christian Lorenz