Racing isn't just hiking on the flats, it's also climbing mountains.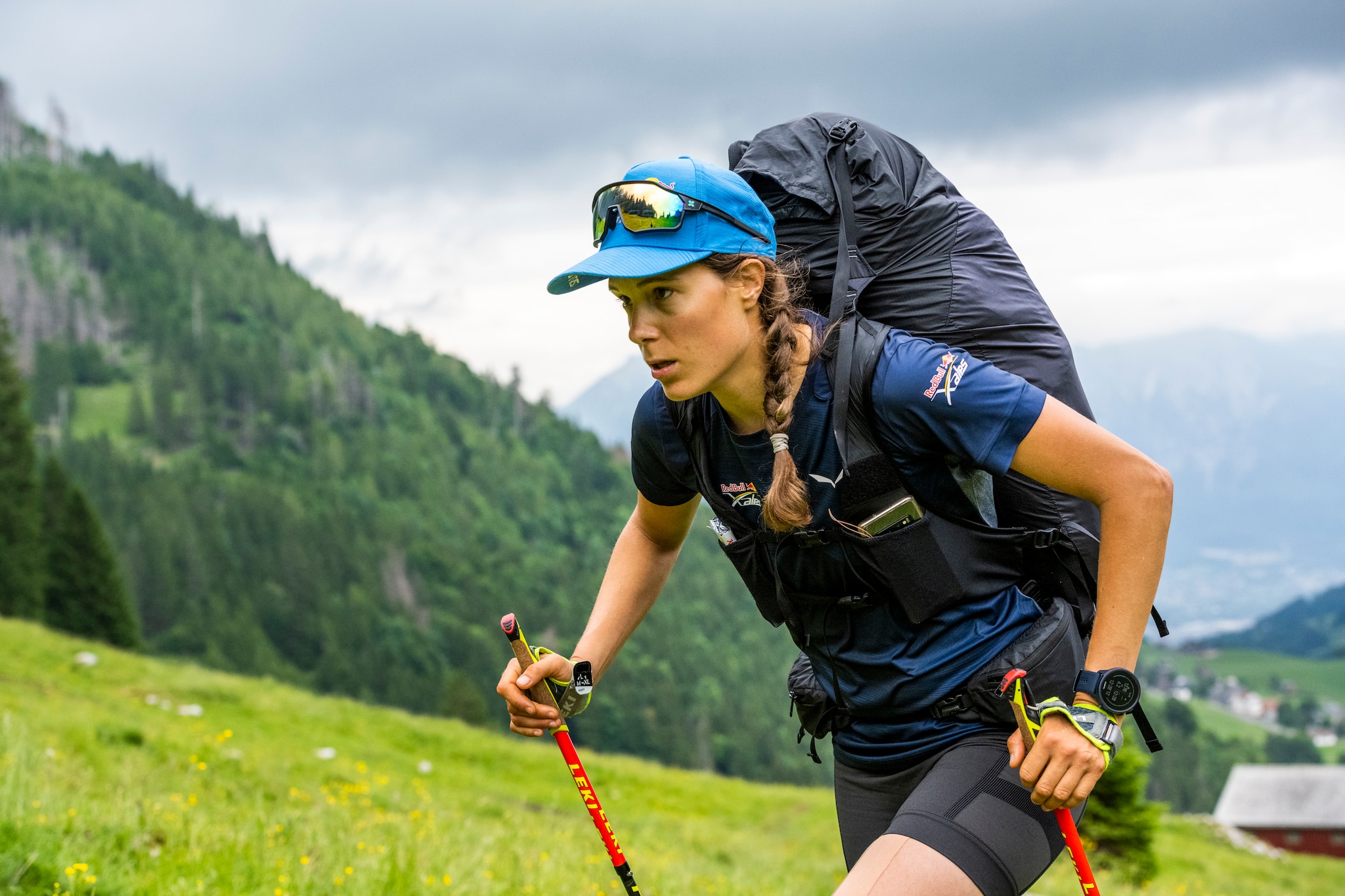 When the athletes are hiking, it's not just the incredible distances they hike of up to 70km a day or more. They have to hike up and down mountains. Take Benoît Outters (FRA1) for example. He was about 8km away from his goal this afternoon: Turnpoint 12 Schmittenhöhe. That would be an hours' walk at maximum for an ultrarunner like Benoît.
However, he had to hike up from the Pinzgau valley floor at 765m to the Turnpoint at 1965m. That is 1200 vertical meters to add to the distance.
On average, an untrained person can cover 300m vertical at a normal pace. A trained hiker covers 700m vertical per hour or more. It all depends on the quality of the trail of course, and how steep it is. If it is a flat road rising smoothly, they go faster.
If it is a steep scramble through bush or with steps and rocks needing hands and feet to climb up, the pace will be somewhat lower.
Most Red Bull X-Alps athletes will go much faster than that even. Benoît said that he will be able to cover the vertical 1200m to Schmittenhöhe in one hour. That's almost running up the mountain!
In a race like this, the athletes may cover as much as 4000m vertical in a day going up, keeping track of all these numbers with their Suunto 9 Baro sportswatch. And don't forget they mostly have to go that distance down again as well, if they can not fly!
On Live Tracking you can find many statistics on the athletes' performance, including the time and distance that they have hiked on any race day.