The weather always plays a key role in the Red Bull X-Alps.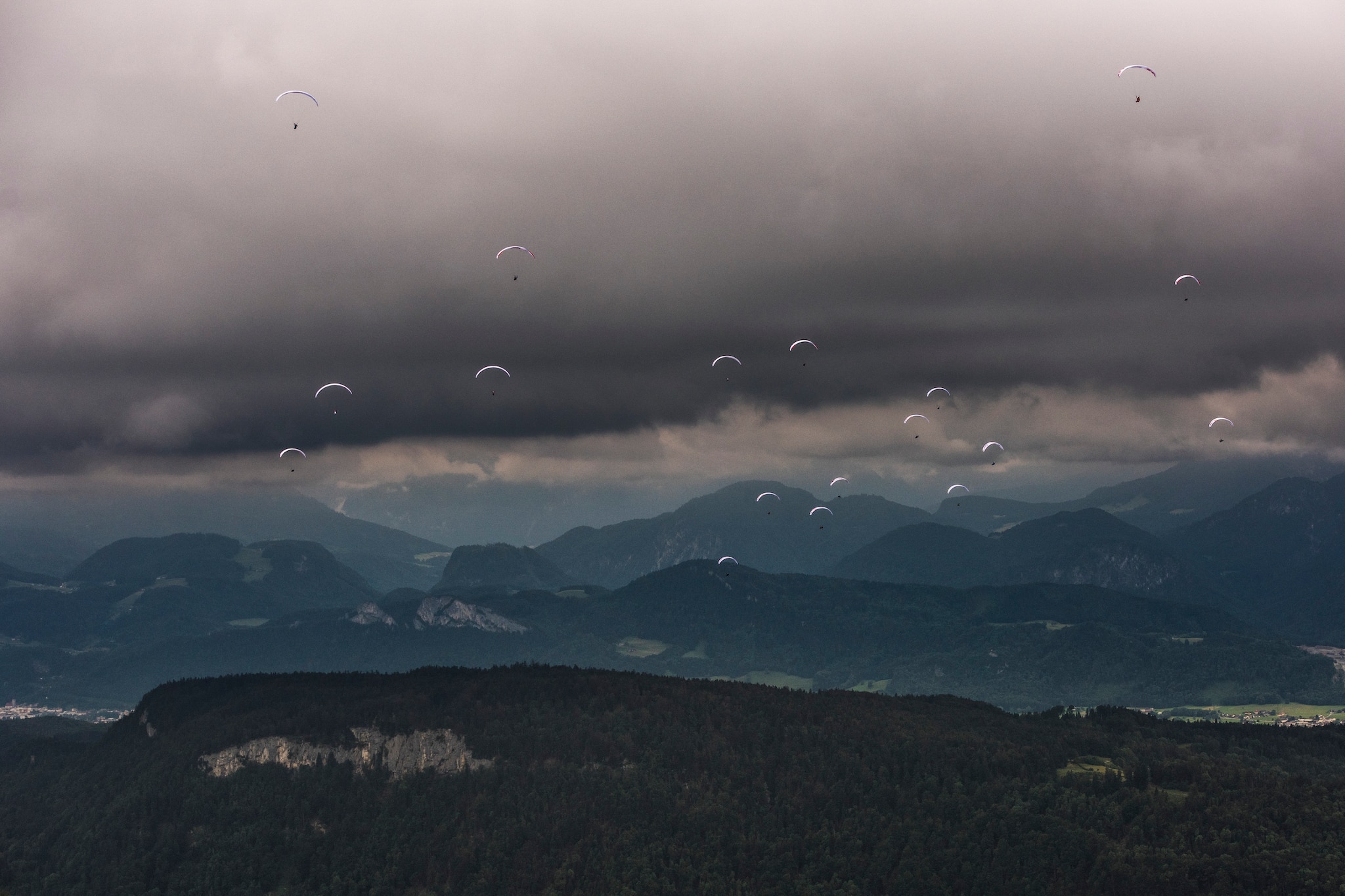 After the relative gloom of yesterday, the second day of the Red Bull X-Alps 2019 looks like it could produce some decent flights.
The sun is out and cloudbase is rising – gradually – with climbs to about 2500m.
The leaders, including Christian Maurer (SUI1), Paul Guschlbauer (AUT1), Benoit Outters (FRA1), Maxime Pinot (FRA4) and Toma Coconea (ROU), now have an additional advantage.
Weak climbs mean that those on the western side of the valley from the Hochkonig will likely struggle to make the crossing. High cirrus cloud is also moving in from the southeast, meaning that the thermals may start to shut off from east to west.
Either way, the athletes are getting some welcome airtime, with Paul Guschlbauer (AUT1), one of the first to launch, already showing two hours aloft. During the world's toughest adventure race, time in the air means time not spent hiking – which is always good news for sore legs and blistered feet.
At this stage, the athletes are also able to fly in gaggles, helping each other to find lift and make progress towards Turnpoint 3 Aschau-Chiemsee.

Follow all the action on live-tracking.