Two Turnpoints before 08:00
Athletes attack the 2023 route and show no signs of mercy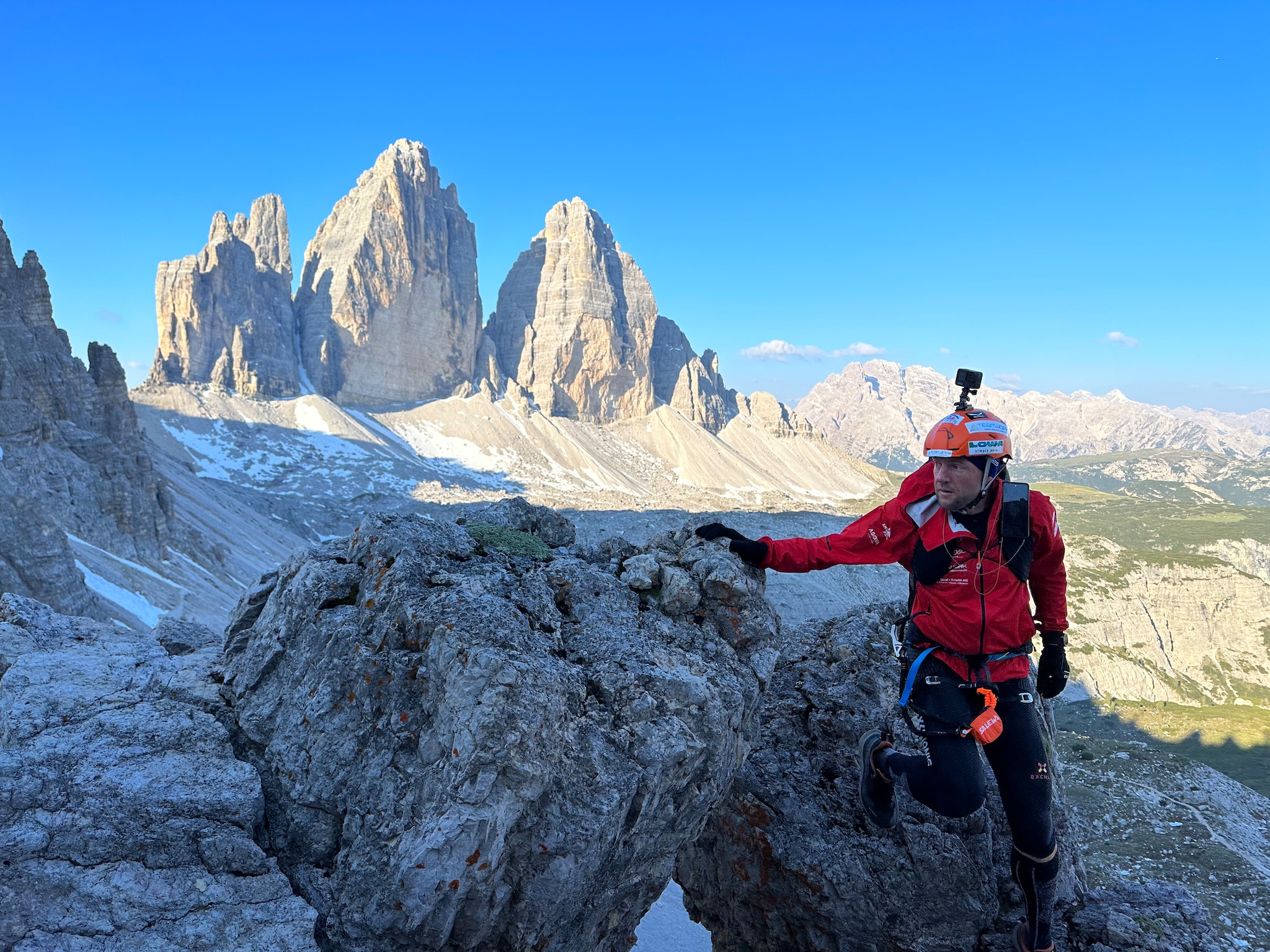 Chrigel Maurer (SUI1) began hiking up the Turnpoint 13, Drei Zinnen (also known as Tre Cime), at around 06:00. There was a chasing group of Damien Lacaze (FRA2), Pál Takats (HUN), Aaron Durogati (ITA2), and Simon Oberrauner (AUT1) some kilometres back. According to Chrigel, he wanted to hike the 2km route, tag the turnpoint and then glide down to Turnpoint 14, Sexten-Dolomites. Well, by 08:00 he'd managed to do just that.
His plan from there was clear. "Then North, via Silian and then Felbertauern," he said. "This is the direction, towards Schmittenhöhe."
The official forecast for the race promised good sun, strong thermals, and high clouds that could help athletes all along the course make fast progress in another fantastic day of racing.
Some athletes were already flying. Michal Gierlach (POL) was using the hike-up-fly-down technique to cover some early, pre-thermal distance towards Turnpoint 12, Cima Tosa. Further ahead was Aaron Durogati (ITA2) doing the same. And, after tagging Turnpoint 12, Cima Tosa, yesterday and spending the night there, Tanguy Renaud-Goud (FRA5) took a short flight down to begin his day.
Maxime Pinot (FRA1) began hiking shortly before 07:00 with Damien Lacaze (FRA2) not far behind him. They are around 50km behind Chrigel. Damien has pulled his Night Pass for tonight already along with Simon Oberrauner (AUT1). Race Reporter and Veteran Gavin McClurg said: "For him it's a no brainer. If he doesn't get there today, everyone out front will use their Night Pass and be racing hard."
Meanwhile, Emoto Yuji (JPN) must serve his 12h penalty this morning and remain where he is for yesterday's airspace violation which occurred in Switzerland, over Kippel on the way to Turnpoint 8 Niesen.
Every athlete has been racing hard, which is why every day of this race has been a thrill. We know today will be just as spectacular. Race on.

Top image © zooom / Jürgen Wietrzyk