What does an average day look like for athletes trying to get into the shape of their lives? We asked north American athletes James Elliott and Logan Walters for a snapshot of their training.
Taking part in the world's toughest adventure race is no easy feat. Athletes can expect to hike up to 100km in a single push when the weather's bad while average verticals, even when it's flyable, can be as much as 5,000m. Repeat that for 12 days and you start to appreciate just how physically brutal the race is. Even the longest ultramarathons are usually over within a week.

James Elliott (CAN) and Logan Walters (USA1) are both rookies entering for the first time – and they're not taking any chances. They're both being trained by the legendary Ben Abruzzo, who was previously responsible for whipping Gavin McClurg into shape.
We asked them to send us a daily snapshot of an ideal training day. "It is more than a full time job preparing for this race," Logan tells us. We think you'll agree.
James Elliot
"An example heavy day is six hours dedicated training," says Elliott. "My training workload is intense by any measure, but varies throughout the week to ensure I'm getting adequate recovery periods. With a full time job (that's thankfully flexible) and two mini-me's (a baby and toddler), maximum creativity in scheduling my training is key. It's all about breaking it down into stages; aerobic base building, speed and strength. Not surprisingly, I'm feeling like a strong, endurance machine as a result."
He adds: "These months are all about physical training, but when I get the odd flyable day before the spring, I'll ditch all obligations to seize it! From April onwards, the sky starts clearing, perfect for ramping up my flying into the race."
Logan Walters
"Training has been nothing short of intense," says Logan. "I work a periodized training schedule of 4-6 week blocks with Ben. We dove in with 20 - 40 hours a week since November (years of training before that) and are currently finishing a muscular endurance phase. Throughout the weeks, workouts vary greatly, from long days, gym days, short days and recovery days."

He says a short day might consist of a three-hour hike with an 8kg hike and a one to two-hour flight. Gym sessions feature lots of deadlifts, pull-ups, T-bar rows, and power moves such as box jumps and 'suicide sprints'. But this is an example of a 'long day'.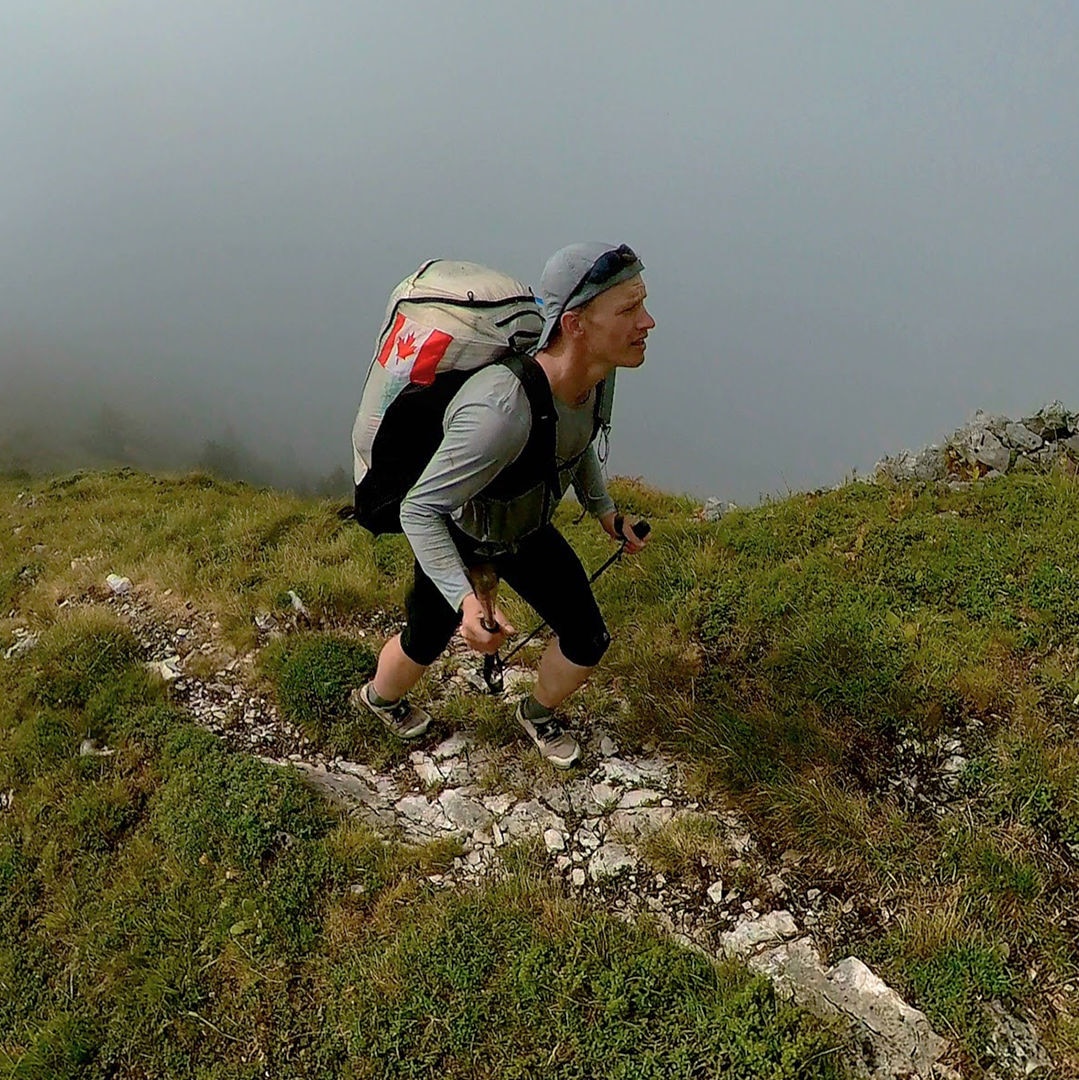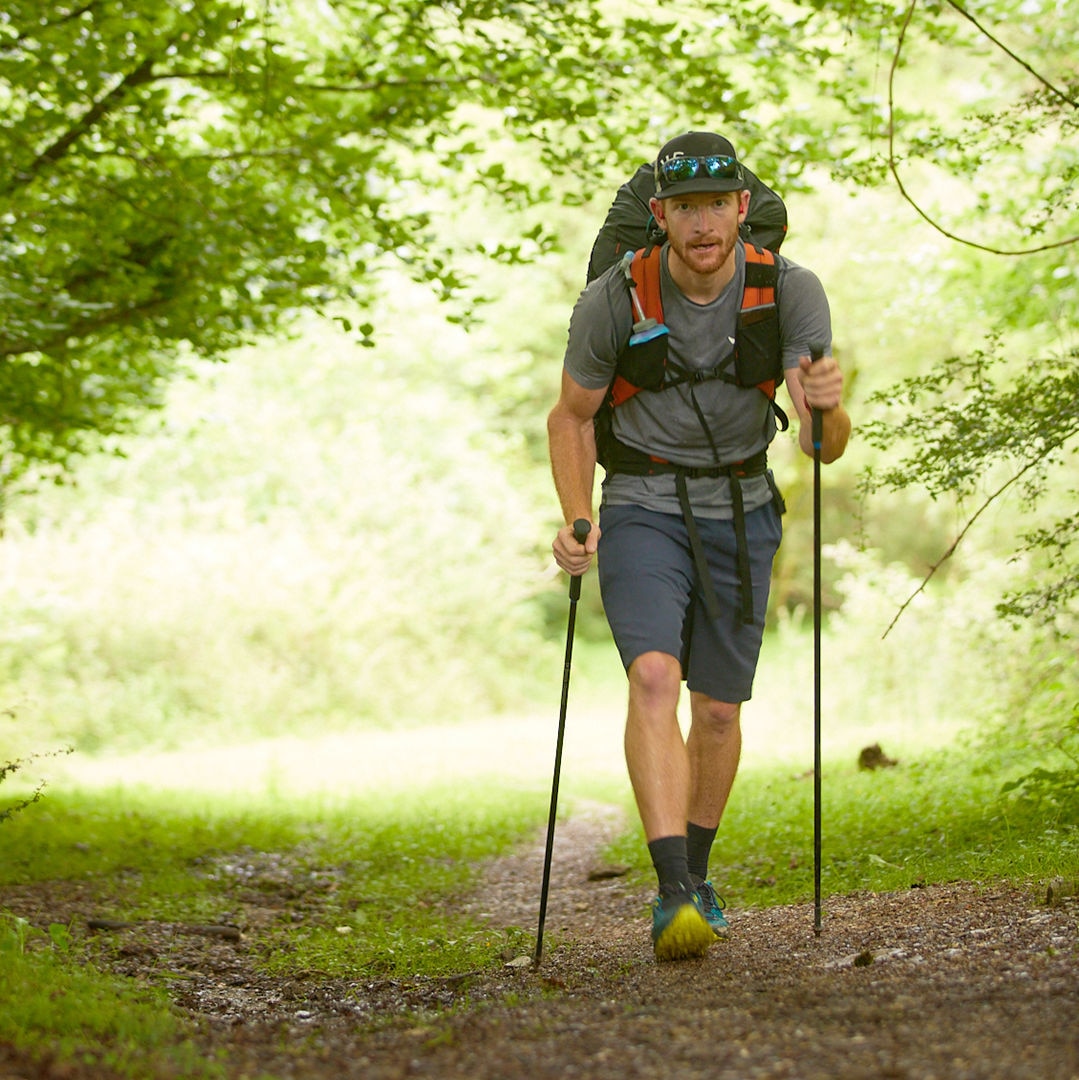 Full training day for James Elliott
05:00
Wake up and quick snack for breakfast: protein shake with BCAA's (amino acids) and green's powder, and easily digestible carbohydrate dose like orange juice or a bagel & jam.
60 min base aerobic pack hike on pavement
1 hr of Zone 3 vertical hiking or stairmill in the gym
07:00
Home for a carb-loaded breakfast, usually a big bowl of oatmeal with yoghurt and berries orange juice, and eggs, then off to work
12:00
60 min stairmill in gym
13:00
Lunch: Tuna salad sandwich, a banana and an orange, or a burrito with beans, chicken, rice, salsa.
Back to work
17:00
15km trail run through Vancouver's North Shore mountains + flying session
30 min walk cool down while discussing updates with team at same time.
19:00
Dinner: Lean meat such as chicken breast, fish, or pork tenderloin with rice and salad, or during intense training days almost exclusively pasta with meat sauce (avoiding red meats) and a salad or steamed broccoli.
20:30
Evening stretching and mobility work
Full training day for Logan Walters
05:30
Coffee and an Ivan bar
30 min wake up walk
60 min pack run
30 more minutes walk
08:00
Two eggs, vegetables, green smoothie
2 hours hike or 3,000ft (914m) vertical.
60 min flight
60 min pack run
12:30
Lunch: Steak Sandwich with grilled vegetables, lemonaid and BCAA (amino acids).
3 hours hike or 5000ft (1,500m)
2 hours flight
18:30
Dinner: big burrito - rice, beans, vegetables, steak, tortilla.
Pavement walk 2 hours
21:30
Magnesium, salt drink, and 30 minutes of mobility
Who will you be rooting for? James or Logan? Who will emerge the strongest? One thing's for certain – these two will be incredible forces of nature on the ground and if it's not flyable, the Europeans had better watch out. Remember you will be able to select your favorite athlete to follow within Live Tracking.
Top image © Logan Walters