Temperature rises with less than 24 hours to go before the world's toughest adventure race begins.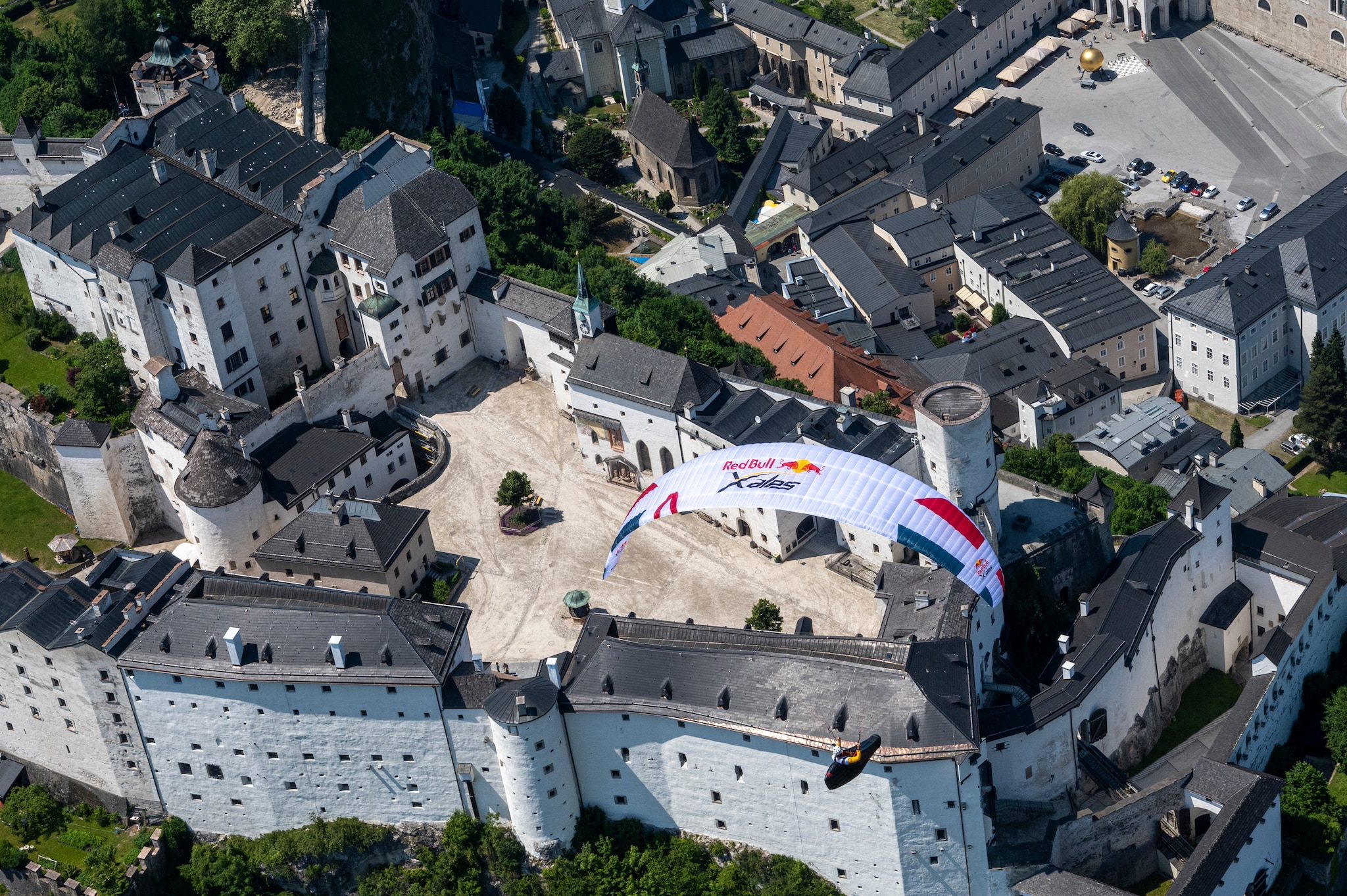 The city of Salzburg, Austria is braced. Not only is a heatwave on the way, but it's about to host the 10th edition of the Red Bull X-Alps, an elite sporting race which sees athletes hike, run and fly 1,238km across the Alps – and back again.
Under the watchful eye of Mozart's statue, 29 athletes from 15 countries, among them two women, are due to begin this incredible odyssey at 11:30am on Sunday.
At a press conference in Hangar-7 today, home to the historical aircraft and Formula 1 cars of Red Bull, athletes shared their hopes – and fears – ahead of the epic race.
"Every race I say this is the last but two years is just enough time to forget the pain," says Tom de Dorlodot, competing for the eighth time. "The first time I competed 14 years ago I was Tommy (Friedrich's) age. The race has changed a lot, but I really enjoy it so much. I'm here for the adventure.
All eyes are on six-time champion Christian Maurer, 38 who is undefeated since he first took part in 2009. Speaking from Wagrain, he said: "I did not have a good feeling going into the Prologue but I was able to keep up on the uphill while the flight was what I do best, and so to win has given me a great feeling. I'm looking forward to a great race. It will be difficult for sure with the new route and the length."
One man determined to break that reign of dominance is Maxime Pinot 29, who came second to Maurer in both the 2019 edition and the one-day Prologue on Thursday. He said: "I learnt a lot from 2019 from the physical and flying side. I'm happy to be here and looking forward to competing again. I like to focus on every step and not think about results. There are so many factors, the competitors, the weather, how your body feels – I just try to do my best in the race."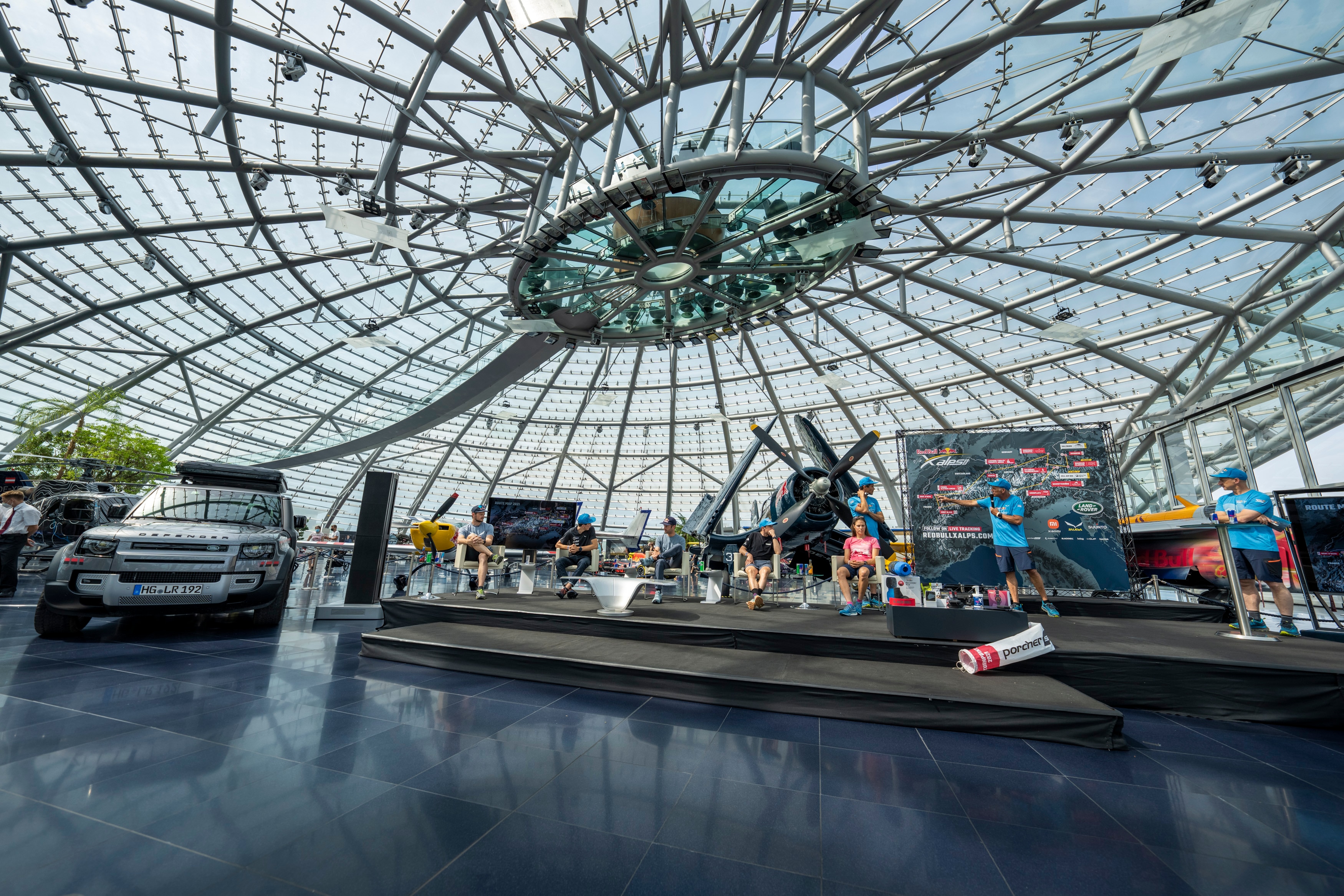 For Paul Guschlbauer, the race's most successful athlete after Maurer, his goals are slightly more modest. Three months ago he broke his leg on a skiing accident and just to make the startline has been an incredible story of recovery. "I was always very fit. That was my biggest strength. That's different now. I missed the whole preparation basically so I'm just going to try and see how long my foot lasts and if experience helps."
One athlete keen to make his mark is the line-up's youngest competitor, 20-year-old Thomas Friedrich, who took third place after a stunning performance in the Prologue. He has known about and wanted to enter the race ever since he can remember – it was at his late father's flying school in Graz where Paul Guschlbauer learnt to fly. He said: It's just a crazy feeling. Six years ago I was at the race for the first time looking at my heroes. Now I'm here as an athlete. We are young but in the end I would not say we're not experienced. We are a good team and we will make it."
Maurer added: "Every edition I feel the pressure from athletes. I see that Maxime is more ready year on year and in the Prologue I saw he is performing much better. It's also good to see young athletes like Tommy (Friedrich). Last year he competed with me in Switzerland and came third. He's a great athlete."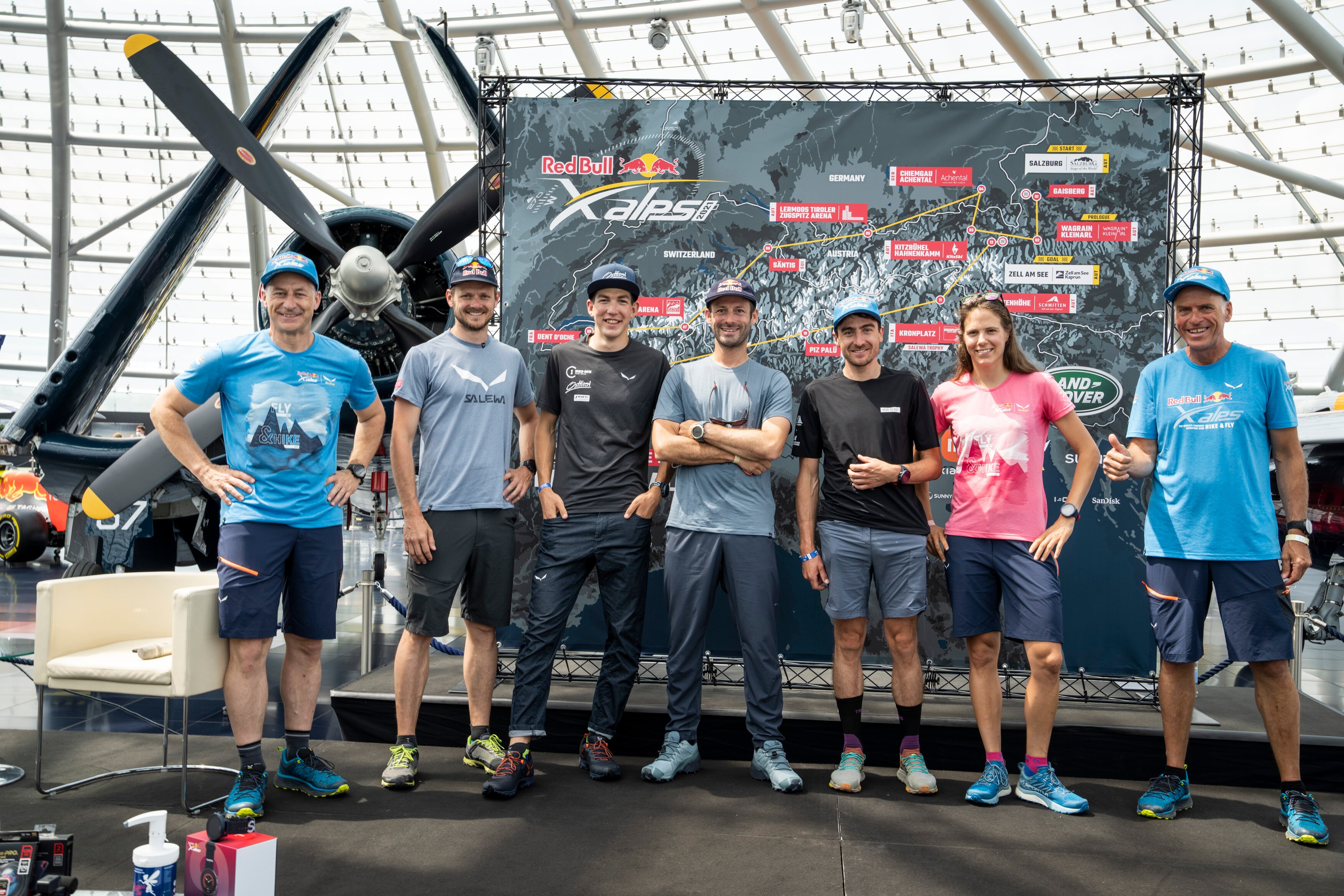 Race co-founder and organizer Ulrich Grill: "This is the 10th edition of the world's toughest adventure race and it's the toughest route. When we look back on the covid situation, we are so glad we are able to pull off a race that happens not just in Austria but five countries. It's a great sign to the outside world that we're getting out there, hiking, running and flying. It's going to be a great adventure. Chapeau to all the athletes."
The start gun fires at 11:30am and it promises to be a day of blistering action as both the competition and the weather heats up. "We are in the middle of a heat wave in Austria," said Nikolas Zimmerman, a meteorologist from official race partner Ubimet. "Sunday will be the hottest day of the week and we expect high temperatures above 30º C. The pilots are going to sweat on their way to the Gaisberg."