The leaders have pushed hard to extend their lead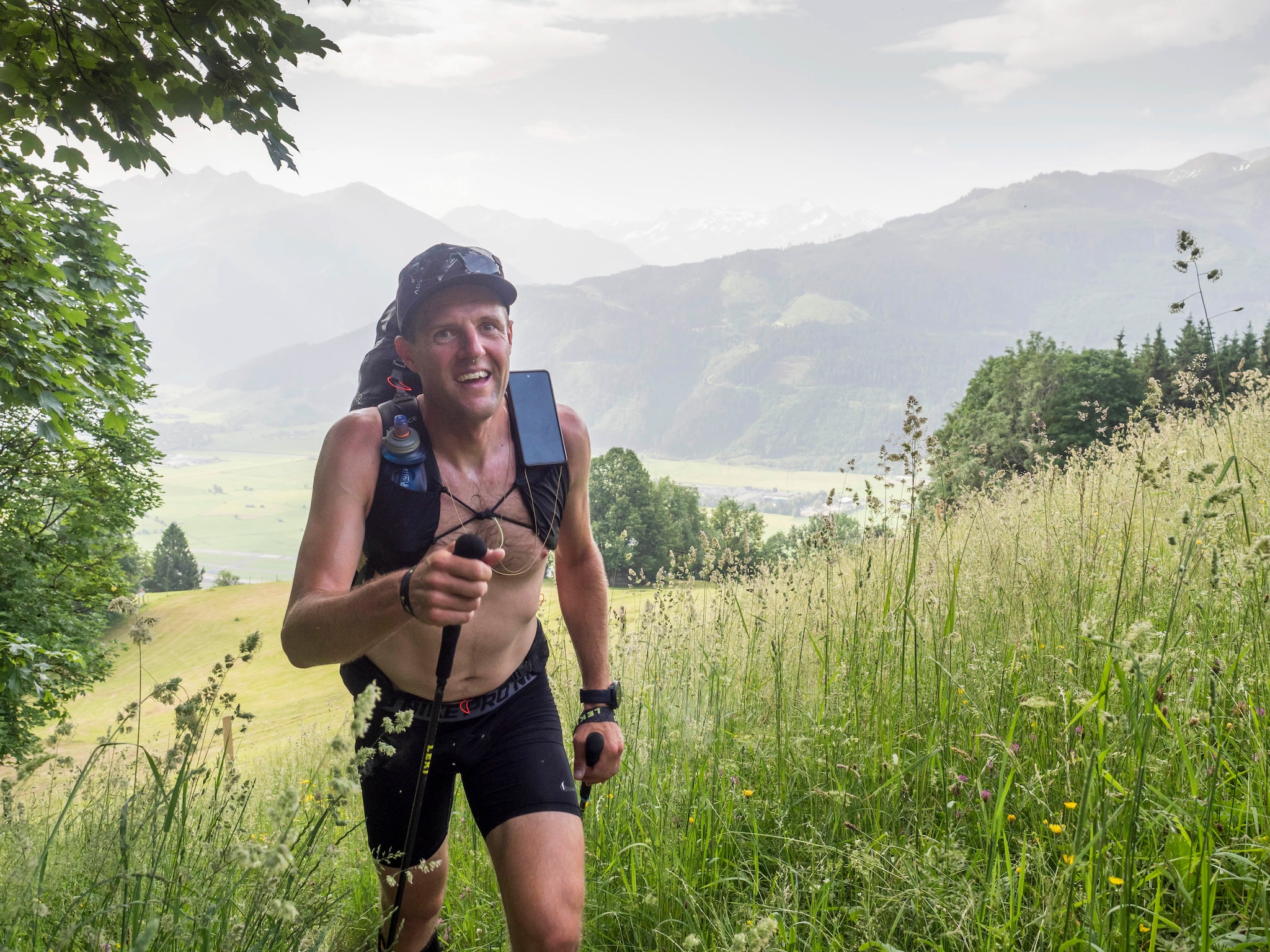 After the race leaders passed Turnpoint 4 Chiemgau-Achental they headed straight into the forest to speed hike to another launch. It was an hour of hard pushing – they had landed to autograph the sign-in board during peak flying hours and they knew they needed to get back in the air to make the most of the rest of the flying day.
Chrigel Maurer (SUI1) was first to get back in the air. It took him immediately to the top of the leaderboard – the first time in the race this year he has been in that position. Aaron Durogati (ITA1) and Paul Guschlbauer (AUT1) followed him seconds later.
Conditions were light with 1m/s vertical climb rates – the athletes had to work for every meter of altitude and the three leading athletes climbed out in a thermal to about 1700m before they split up.
Maurer (SUI1) heading off on track. Durogati (ITA1) and Guschlbauer (AUT1) headed back to the hill. But they they were watching each other like hawks. Whoever got the better lift could expect the others to join them quickly.
Behind the race leaders the flying day was closing down. Thermals are weaker in the evening and eventually close down altogether. This means athletes must revert to classic hike-and-fly tactics: hiking up to a high launch, then flying down before hiking to another.
In the air, Maurer, Durogati and Guschlbauer used the light evening thermals to cover about 20km before landing just before 7pm.
At the back meanwhile Gavin McClurg (USA1) was having a bad day. He said he had had six flights today and "absolutely nothing worked".
On his sixth flight, "Things felt pretty good after launch but I immediately got flushed down the valley. I couldn't make it work anywhere. I had to land and walk again .. literally nothing has worked out so far." He remained upbeat however: "At some point the tables will turn."
It might be tough at the top, but they are now almost 170km ahead of those at the back – and that's a pretty good place to be.
Follow the race on Live Tracking!