It's 20 years since the first ever Red Bull X-Alps and incredibly there is one athlete who has competed in every edition – the Romanian running-man Toma Coconea. Now aged 47, the man and legend looks back on ten editions and hints that this may be his last ever race.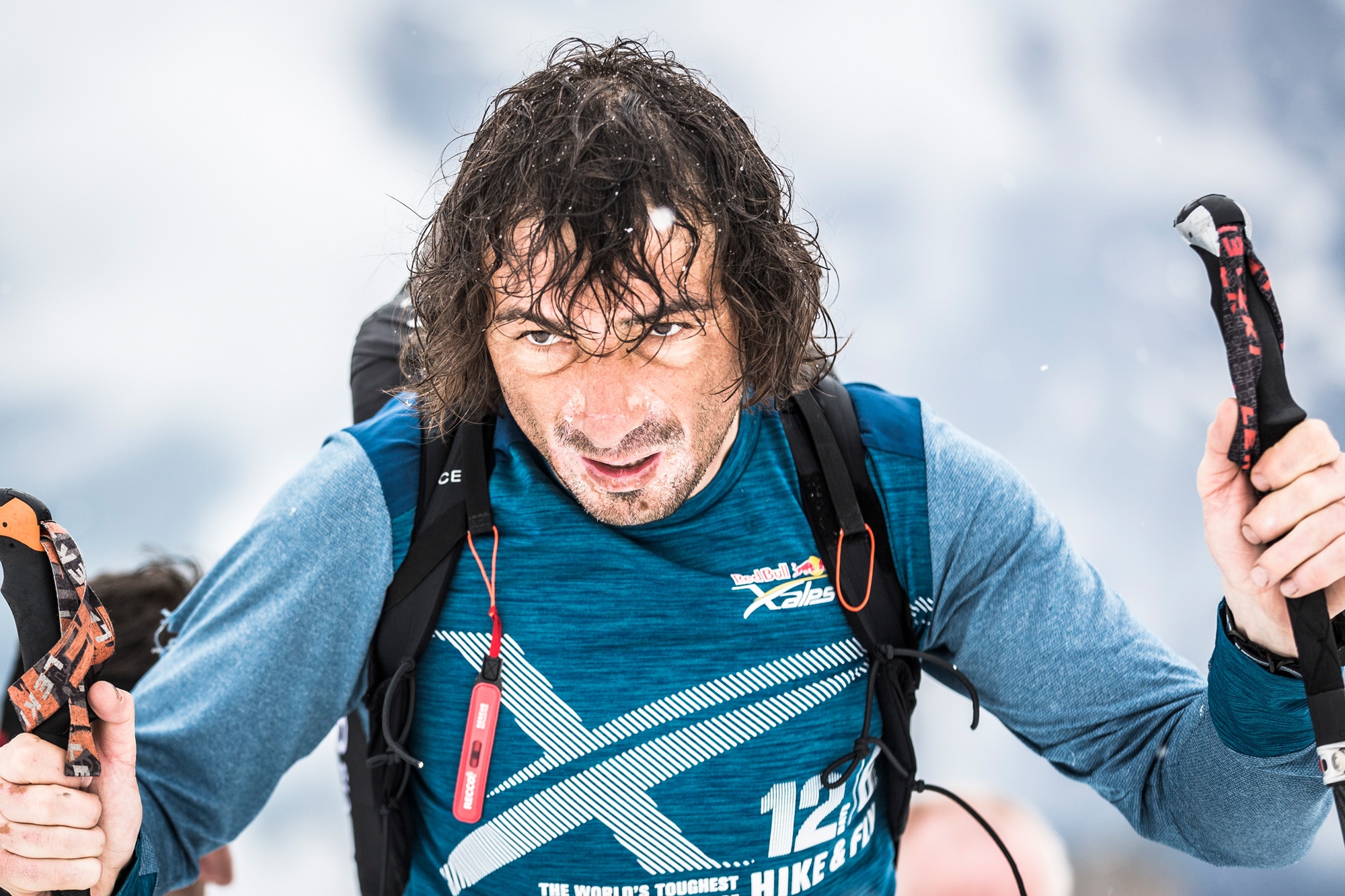 What was the first ever race like?
At first I was a bit confused in my orientation, many areas of the Alps were completely new to me, I had a bag full of maps, I was navigating and following the sun if needed! After two days from the start I realized that it is quite a tough and serious competition.
What's been your best edition?
2011 because at the end it was a race against the clock and I managed to reach the podium. [Toma came 2nd, reaching Monaco two days after Chrigel in 13d 3h.]
What was the toughest edition?
The hardest race was when I reached the podium in 2007 [Toma finished 2nd]. It was the year that I ran in the race a lot. On the fourth day when I crossed the Dolomites, the Swiss were many kilometers ahead of me, I ran for 30 hours continuously and I managed to take off together with them from the Grindelwald area. They were shocked that I managed to reach them. That was before the rest rule came in!
That was also the year you were in the lead approaching Monaco but in the final moments Alex Hofer flew overhead and took the crown. Did that hurt?
It hurt me not that Alex Hofer won, but that the day before I made a mistake and it cost me time and that day I didn't push hard enough thinking I was already the champion. From that lesson I learned that you are never a champion until you cross the finish line.
"I'm a fighter, I'm made to fight, never give up, no matter how hard it is."
What's been the craziest thing that's happened?
I remember in the first edition I got stuck at 3,000m in the evening on a pass in a ridge without batteries for the flashlight and quite unequipped. I had to fight all night until daylight with physical exercises to avoid hypothermia
Weren't you sucked up into a cloud to 6,000m one year?
Not exactly. It was in 2019, I was very motivated to finish the race because I was at the limit with time. Making the strategy the night before with my supporter, we saw the forecast was predicting a very high cloud base. As a joke he even told me not to climb higher than 6,043m, because I would be entering the prohibited area. In flight I encountered a mega convergence with quite a fast rate of ascent near the edge of a cloud, when I saw the number 6 on my instrument, I put the wing in full stall so as not to climb over the allowed limit. I was not inside the cloud for a second, but it was quite cold! I remember that on that day a very large number of pilots landed on Mont Blanc due to the rare weather conditions.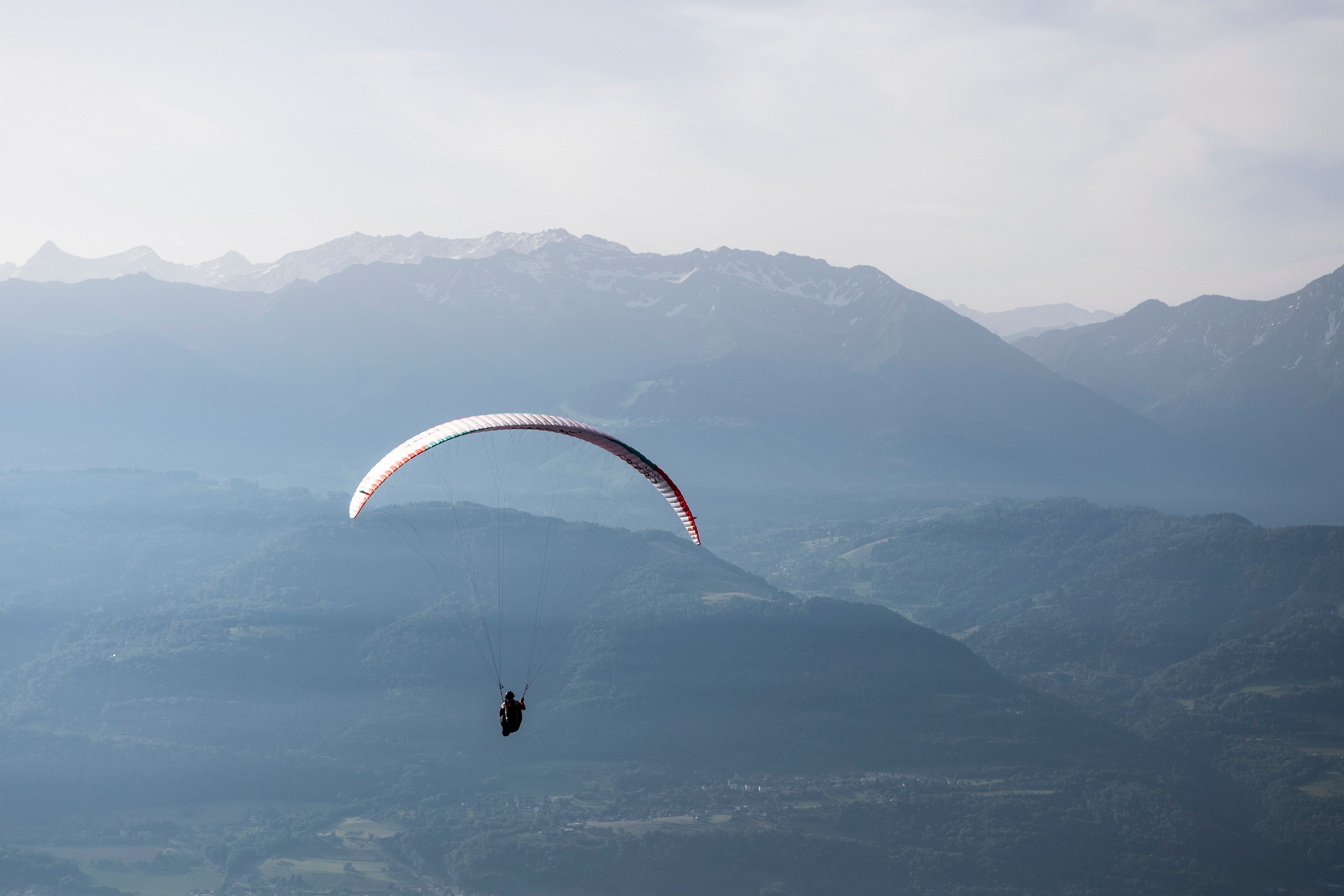 "I'm living the adventure! I want to complete my 20 years of Red Bull X-Alps with a landing on the float."
You're famous for your running prowess. Do you still have it?
I'm not as fast but I'm still like a Diesel engine!
Why do you love the race so much?
I see the race as a personal Olympics. In addition to exceeding certain limits and flying in active conditions, you are also pushed by the audience watching from the sidelines.
Why do you keep coming back?
I'm living the adventure! I want to complete my 20 years of Red Bull X-Alps with a landing on the float. I have a stubborn nature and that keeps me motivated.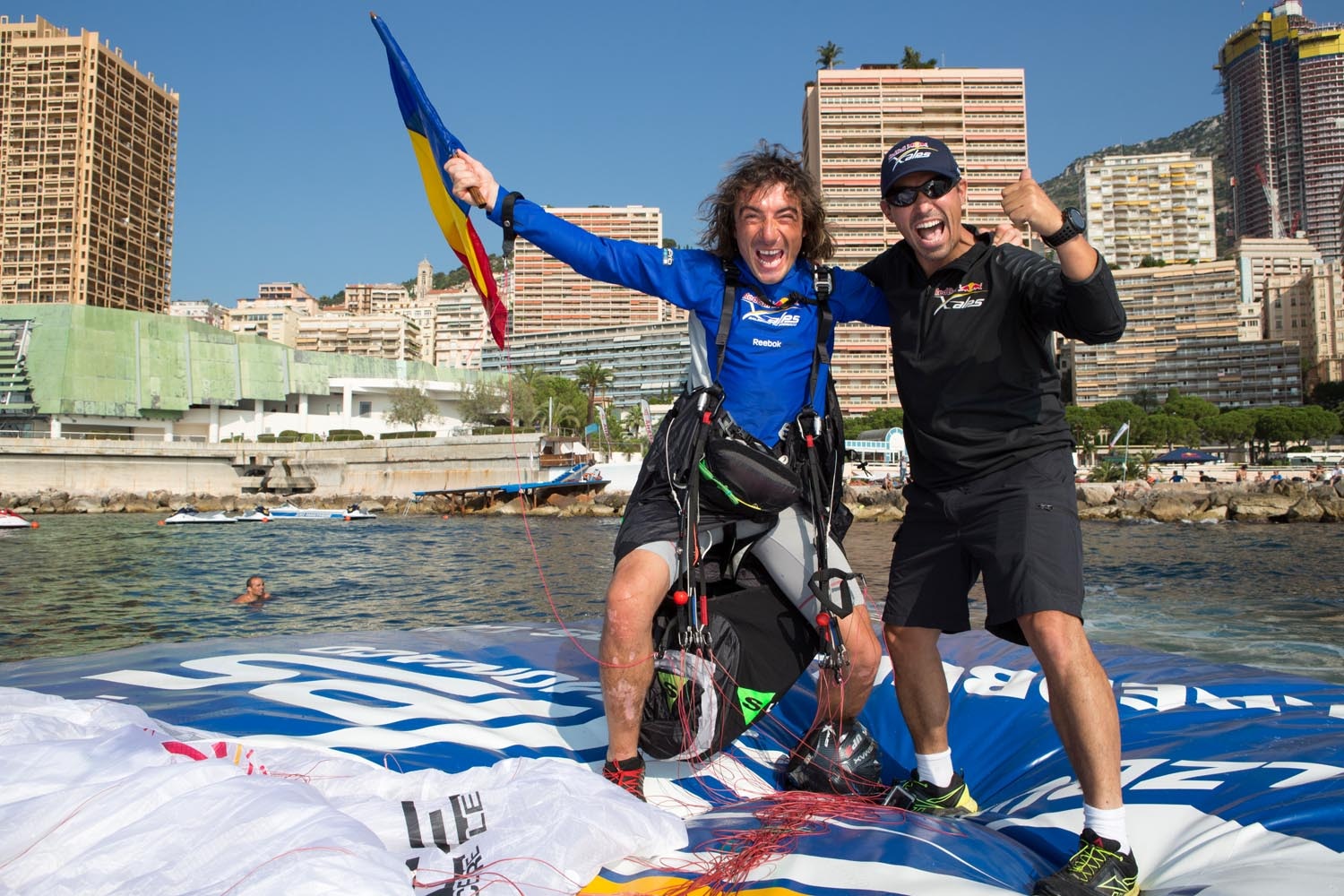 "In each of us there is the spirit of victory."
How did you get into paragliding?
In 1991, a group of French people came to visit my area and left two paragliders as a donation, that's how it all started.
What have been the biggest changes since 2003?
A lot has changed since then. The performance of the equipment, the weight, the navigation technology, I no longer have to do the logistics with backpacks of maps. The athletes are more and more motivated and faster. I personally now feel familiar with the Alps. There are certain rules that are beneficial for athletes to increase the safety of the race, for example with the rest period. [Up until 2011, athletes raced non-stop, there was no mandatory overnight stop.]
What's your best moment from the race?
A good moment was in the last edition. I was in 24th place and with one memorable flight from Aschau im Chiemsee to Garmisch I recovered 10 or 12 places and re-entered the race. [Toma finished a very respectable 13th.]
You had a terrible accident in 2015. What happened?
I was flying at 4,000m and was halfway through the race when due to the changing weather, I caught a strong current that made me fly backwards. A few moments later I had the accident [Toma landed on rocks and was dragged backwards.] I suffered facial injuries and a fractured elbow.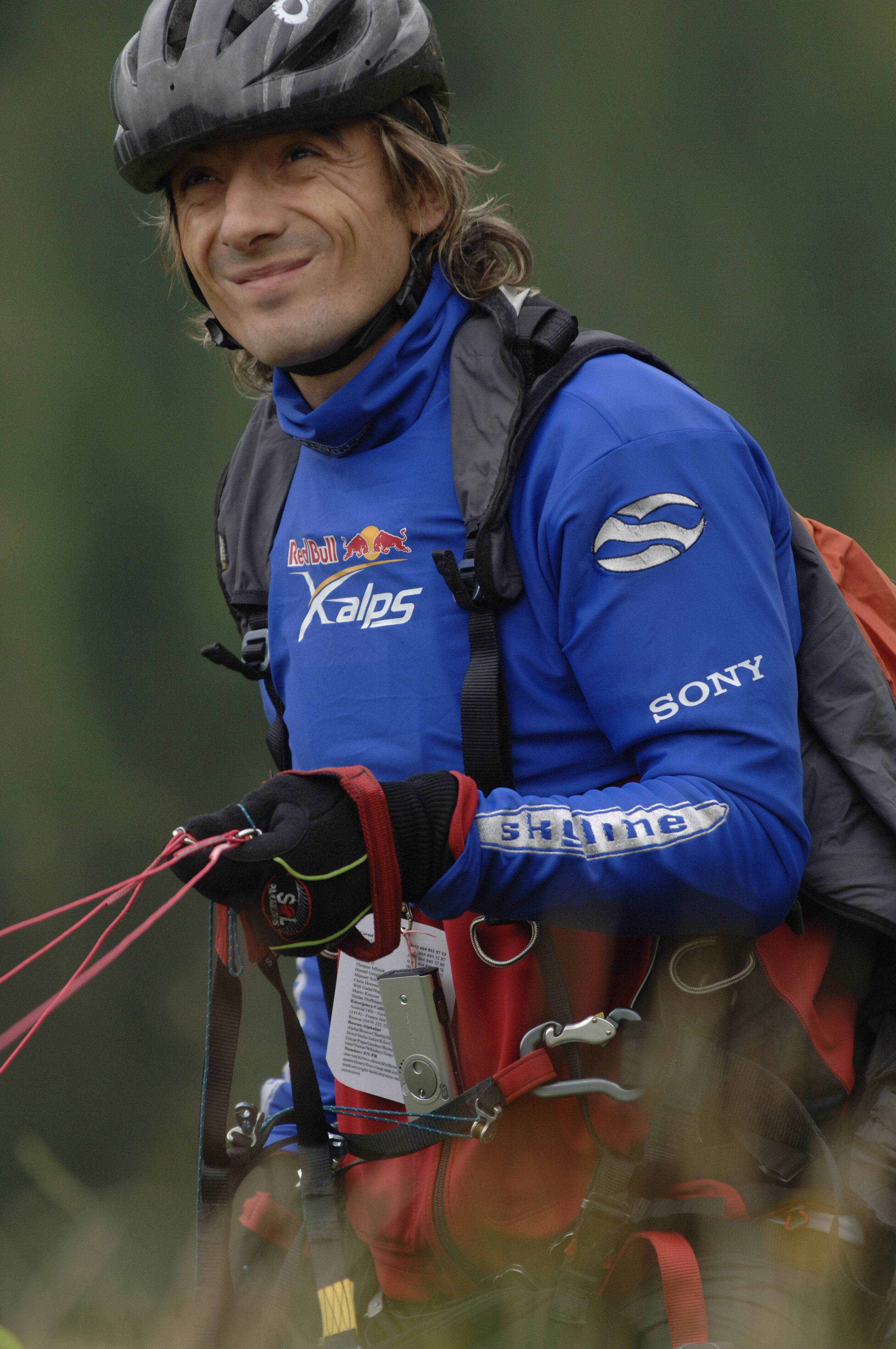 Was it hard to come back from that?
Everyone was wondering what I would do and if I would come back. Right after the accident, yes it was hard, but I'm glad that I am mentally strong and I managed to bury the moment and forget about it. In each of us there is the spirit of victory. It depends on everyone how they develop or cultivate it. I'm a fighter, I'm made to fight, never give up, no matter how hard it is. I motivated myself to move forward.
Which athlete do you respect the most?
I respect everyone, for example Chrigel Maurer for perseverance and strategy as precise as a Swiss watch; Kaoru Ogisawa for his longevity and samurai fighting spirit.
Would 2021 Toma beat 2011 Toma?
Yes, he would beat him, not necessarily in strength and fitness but in strategy for sure.
What is your goal for 2023?
My main goal is to finish the race and have a nice adventure.
Will this be your last race?
That's the plan – to celebrate 20 years with a race finish and if I can resist, it will be the last!
Be sure to follow Toma in this year's race, whether in person alongside his army of fans or via Live Tracking.
Top image © zooom / Harald Tauderer