Yesterday, Tommy Friedrich (AUT3) flew 195km in two big flights. This amazing feat brought him back in mid-field.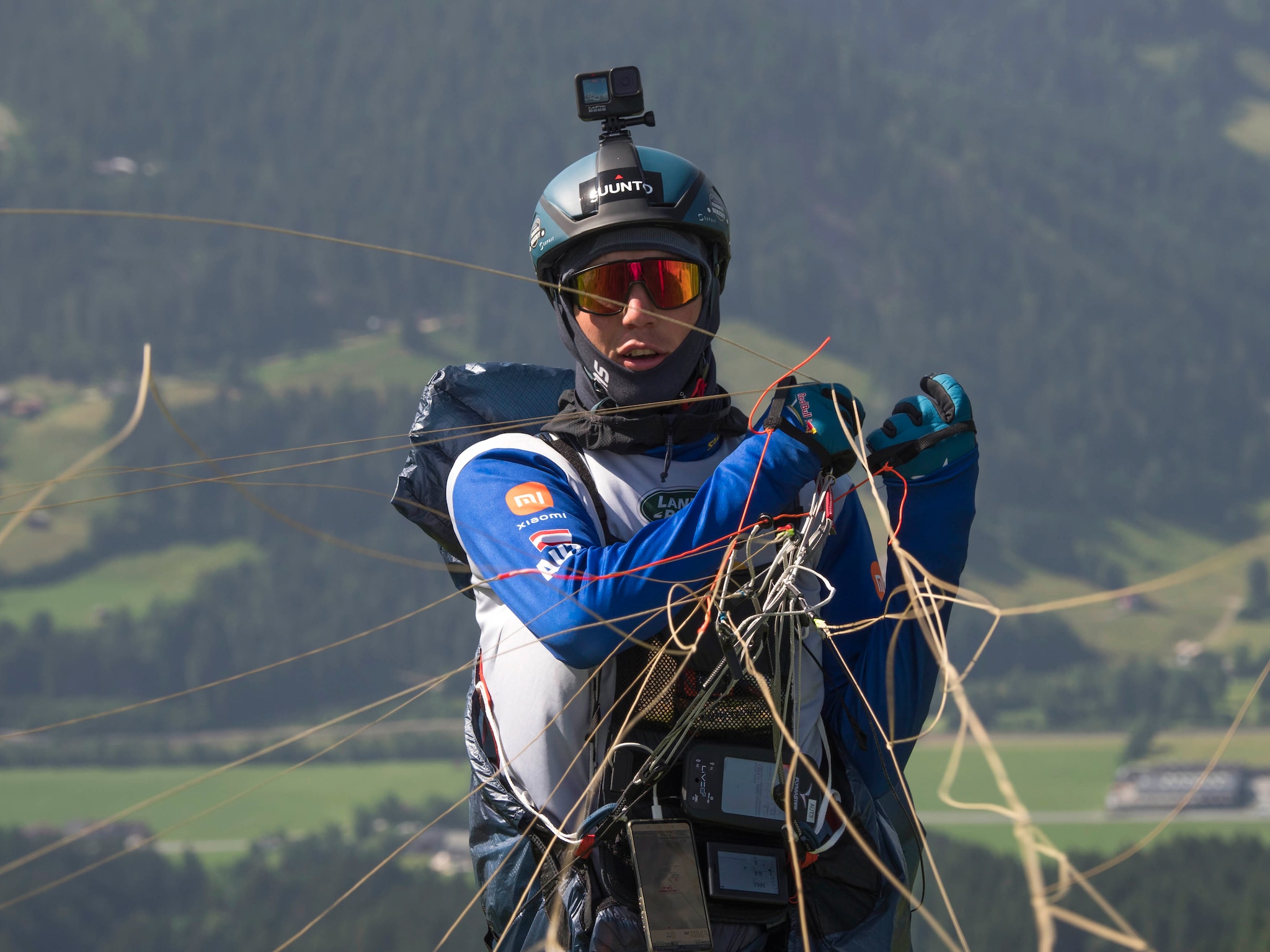 "Yeah, it was supernice!" Tommy is still booming over his brilliant day yesterday.
In the morning he took off on Hoch Imst and flew in the lee side of the mountain. Flying in the lee means turbulent air and it takes a lot of skill to fly well. He was low and almost had to land, but then he found a rock facing the sun and he could climb out up to 3300m.
"It was a supernice view! I like to fly these steep rock faces. It's more my style of flying. On grassy hills you don't have so much time to fight," Tommy said.
He then flew to Arlberg and had to land there because the mountain face was in the shadow. He took off on the other side, soaring in the northwest winds.
Conditions improved and he was shooting up to over 3000m for the second time. Flying in the lee again, he fought his way all the way to the Rhine valley where he caught up with Ferdy van Schelven (NLD).
This massive feat of skillful flying brought him to 15th position, climbing six positions from where he was the days before. How did he manage?
"I don't know. I'm super motivated and I'm really fighting. Also physically I'm fine. For sure I did some vertical meters but not too much along the road. I have no blisters and my legs are still ok."
Not that Tommy's ever in a bad mood. Even when he was at the back of the field on the first days, he didn't understand why people were asking what was wrong. "I was fine. Being at the back is also part of the race but people asking me what was wrong made me lose a bit of my concentration. But my team is really motivating me."
Tommy's not going to make rookie mistakes like wearing himself out, he assures. "The Ironfly I did in 2018 was also more than a week. And I have done that race with Arno Flitsch, my supporter as well. So I know what to expect."

Follow his track now on Live Tracking!