The weather update: hot and thundery
Ubimet meteorologist Nicholas Zimmerman provides a weather update for the Red Bull X-Alps.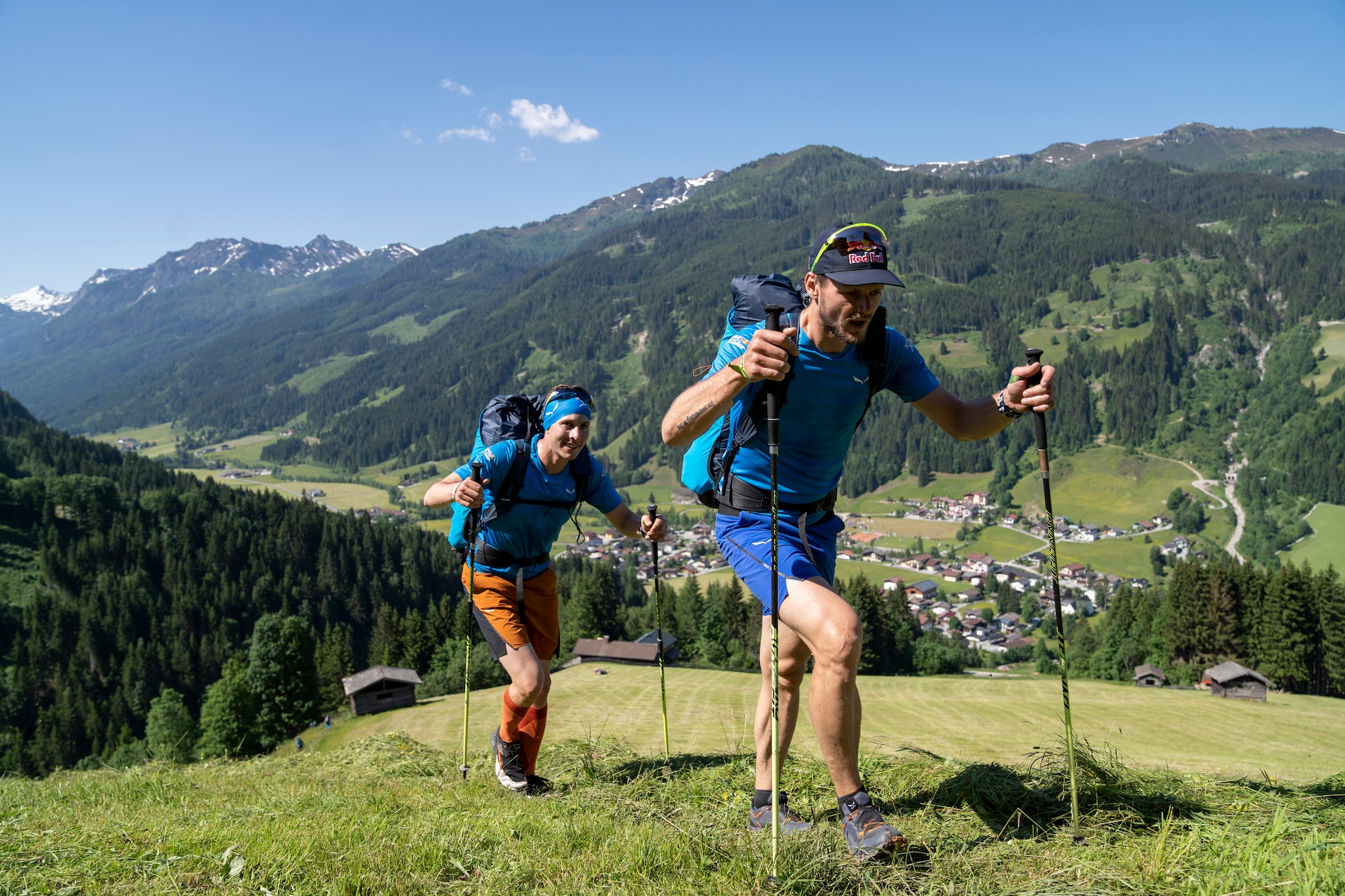 It's the most important element in the entire race and decides everything. Nikolas Zimmerman from the official meteorology partner Ubimet spoke to us on Friday to give the lowdown: "On Sunday we expect quite hot weather. We are in the middle of a heat wave in Austria and Sunday will be the hottest day of the week. We expect high temperatures above 30 degrees. The pilots will sweat on their way to the Gaisberg."
Hot weather often brings thunderstorms. These can be dangerous to pilots, because of rain, strong winds and lightning. Will the athletes run that risk on Sunday?
Nikolas says chances are luckily low: "The good news is that the flying conditions will be quite OK. We expect quite hazy weather conditions with some sunshine and a little bit of instability, while the risk of thunderstorms is quite low. Of course with instability you can expect some thunderstorms but the risk will be quite low."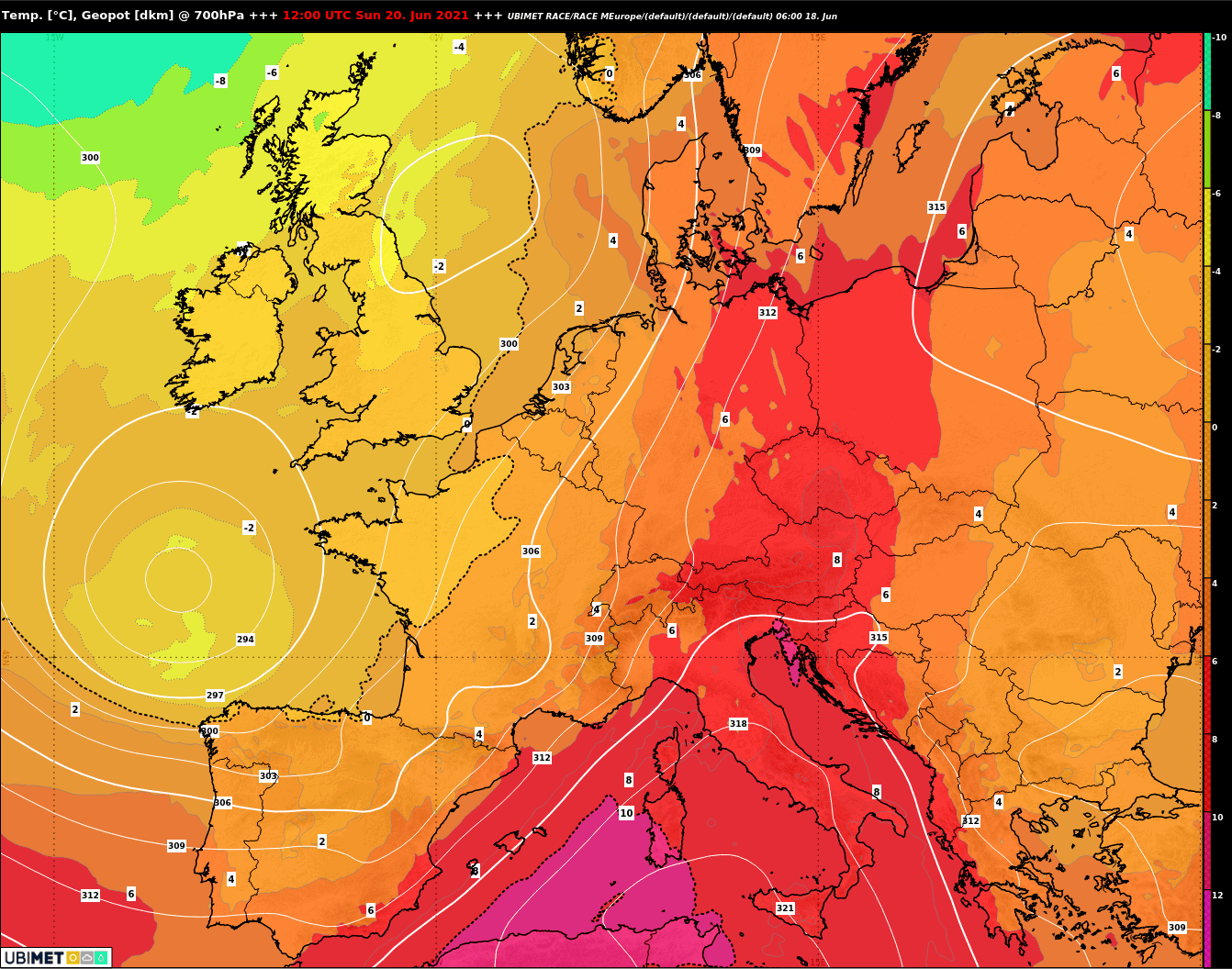 Instability means that hot air, warmed by the sun shining on the surface, will rise easily. Pilots need rising air, which they use as an elevator to reach high altitudes. But too much instability causes thunderstorms, in addition to rain and lightning, cause strong winds called gust fronts. During the 2019 Red Bull X-Alps, Eduardo Garza found himself in one of these gust fronts. He flew in tremendous wind speeds that can be quite terrifying for athletes.
Another risk of thunderstorms is that the rising air rises too fast and too high for a paraglider to fly safely. Therefore they stay well clear of these monstrous clouds.
What about the longer term?
After the sweltering but flyable conditions on Sunday, conditions will be a bit more challenging, said Nicholas. "The next days there is no big front approaching, but slowly the high pressure influence which right now brings the blue skies, is decreasing and some moist air masses are approaching from the southwestern Europe. This means every day we have a combination of some residual clouds, then some hours of good lift. In the afternoons, starting from Monday and Tuesday, we expect an increasing thunderstorm risk."

Nikolas said this will influence the choices that athletes will have to make after they reach Turnpoint 4 Chiemgau Achental. "It will be interesting to observe how the pilots manage the route between a few hours of good lift and afterwards thunderstorms."
Finally, he added that on Sunday during the day winds will be weak, but later on winds are expected to increase. "Sunday evening we expect a little bit of upcoming föhn winds. Not so strong but if the pilots reach TP3 Hahnenkamm there could be already 10 knots of southerly wind on the peak."
The phenomenon of föhn can bring very strong winds being pushed over the mountains and blowing down into valleys. But, he said athletes shouldn't be too afraid: "The rest of the week the wind will be mostly weak. So apart from thunderstorms or any gust fronts they will not have any problems with the wind."
Ubimet will provide a daily weather update bulletin during the race.