The rule of Red Bull X-Alps is: "sleep where you can"
Sleeping out among the stars in the mountains sounds so romantic. And it can be – but not always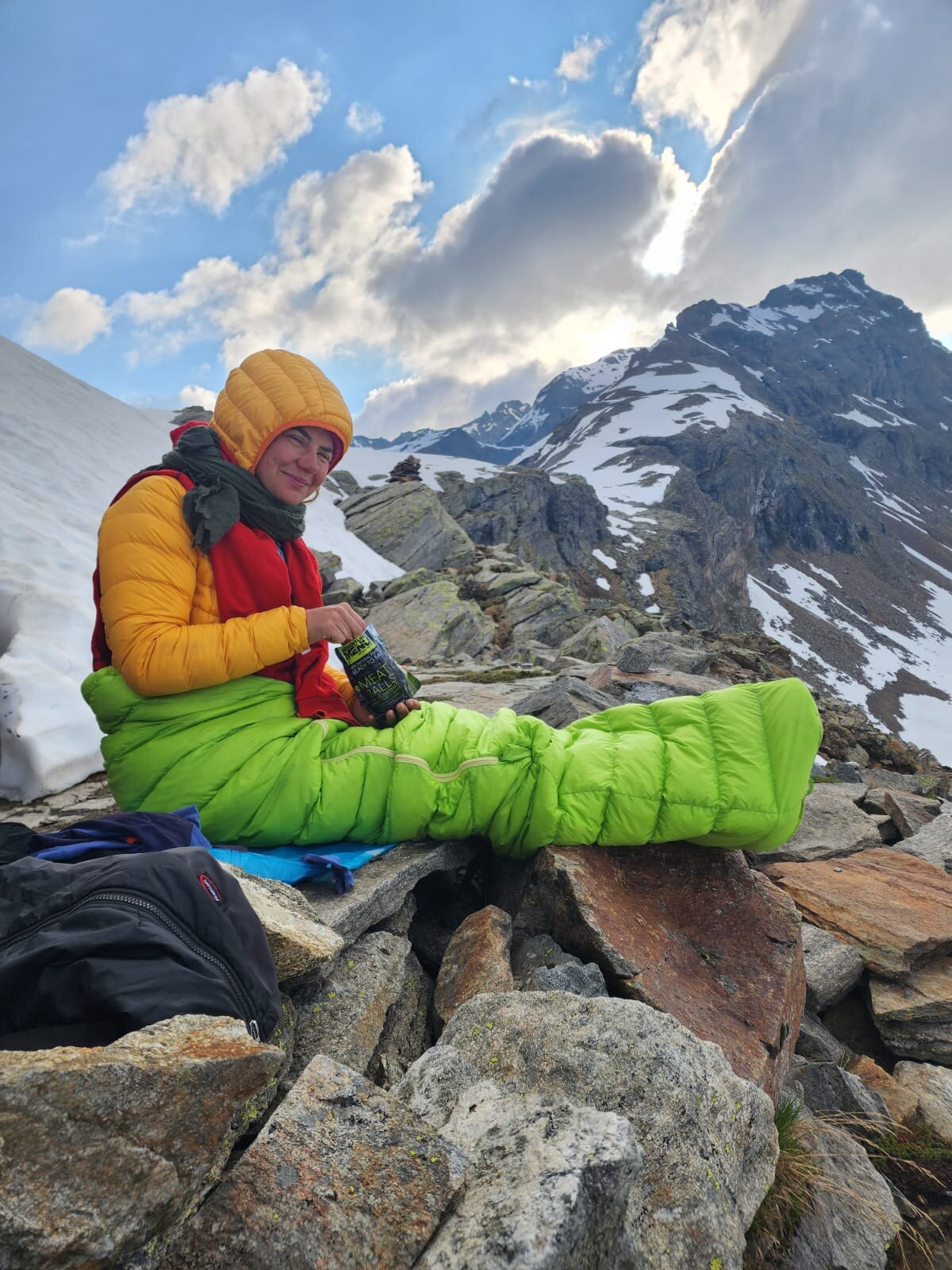 Not knowing where you're going to be at night is all part of the adventure for these athletes. Sometimes you have to take what you can get. For Patrick Von Känel (SUI2), this wasn't much.
After arriving a little late for the conditions in Chamonix, Patrick was held up by rain and thunder. He then made a little mistake after relaunching and found himself in an unfriendly area. "It's really wild up there," he said. "I didn't know if the road was open, I was alone, I had no battery any more, no connection. There was just this new toilet which was great, so I decided to go and sleep in this toilet for a little bit."
His team were able to access the road and retrieve him. "1hr later I had food, the car, a shower... everything."
Kinga Masztalerz (NZL) spent the night out in the mountains after flying from Lermoos to tag Turnpoint 5, Piz Buin. When the conditions weakened she decided to spend the night in a hut on the Northern side of Rote Furka.
It was a chilly night, but nothing the expert bivouac athlete couldn't handle.
Jordi Vilalta (ESP) took the definition of "adventure" in a whole different direction. His supporter, Albert Cantenys, said: "Yesterday we had a super-good day. It was windy and challenging to land, but we landed right next to a restaurant!" The adventure athlete and his supporters then went in for some nice dining. In case you're wondering, they had pasta with a cheese sauce.
There are some amazing adventures happening every day during the 2023 Red Bull X-Alps!
Top image © Kinga Masztalerz