It's day six of the toughest adventure race in the world and the athletes are feeling it.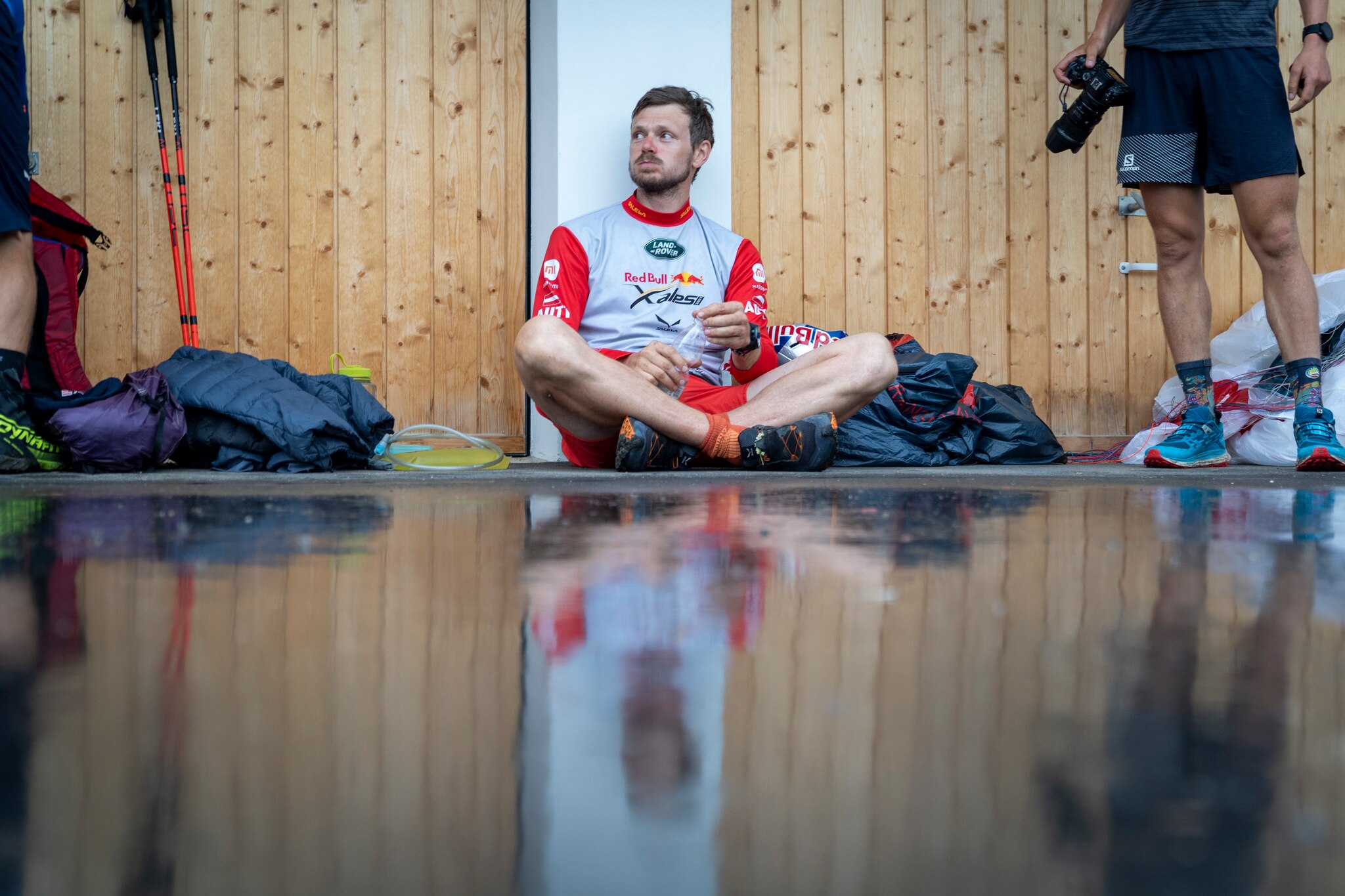 Yesterday's bad weather has taken a toll on many athletes. They were hiking 60km and more through the heavy rains, not being able to fly.
That's got to be hard. Even the strongest athletes like Maxime Pinot are feeling it. He said this morning while tagging Turnpoint 7 Fiesch - Aletsch Arena: "I was really tired yesterday. But I have recovered well now and I'm feeling good." He's in fifth position, on the heels of Benoît Outters (FRA2), Chrigel Maurer (SUI1), Patrick von Känel (SUI2) and Aaron Durogati (IT1).
At the back, Nick Neynens (NZL1) was eliminated this morning at 06:00am. He was stuck on the Kreuzjoch, a famous paragliding site above Garmisch-Partenkirchen where he hiked up around 06:00pm last night.
"Our plan was to fly from there which would make it possible to catch up with Gavin McClurg (USA1). But there was thunder and lighting and I had a wet wing. I tried to fly but the conditions were strange and I couldn't get away."
Nick is known to fight his way back from behind. "I feel better every day and I take good care of my body. That gives me an advantage sometimes over the rookies who might start too fast and get tired. But this time the field is so strong that you can't afford any mistakes."
"My flights and decisions just weren't good enough this time. On day 2 I made a mistake and got stuck in a valley. And yesterday was a crucial decision to walk up counting on a flight. Sometimes it's faster to just walk, but that is not what I want to do. I'm always looking for a flight."
Nick and his team really love the Red Bull X-Alps and are understandably disappointed to be eliminated, But, positive as always, Nick sees an advantage too: "If you are in it, you don't get to follow the race. We look forward to following the race from the sideline."

Follow the remaining 26 athletes on Live Tracking!