As athletes head to Turnpoint 2 the race has really begun to spread out. They will have covered 74km by the time they reach the Wagrain-Kleinarl in Austria. For some, it's been high flying all the way from Turnpoint 1, Hahnenkamm, but others have had to hit the road.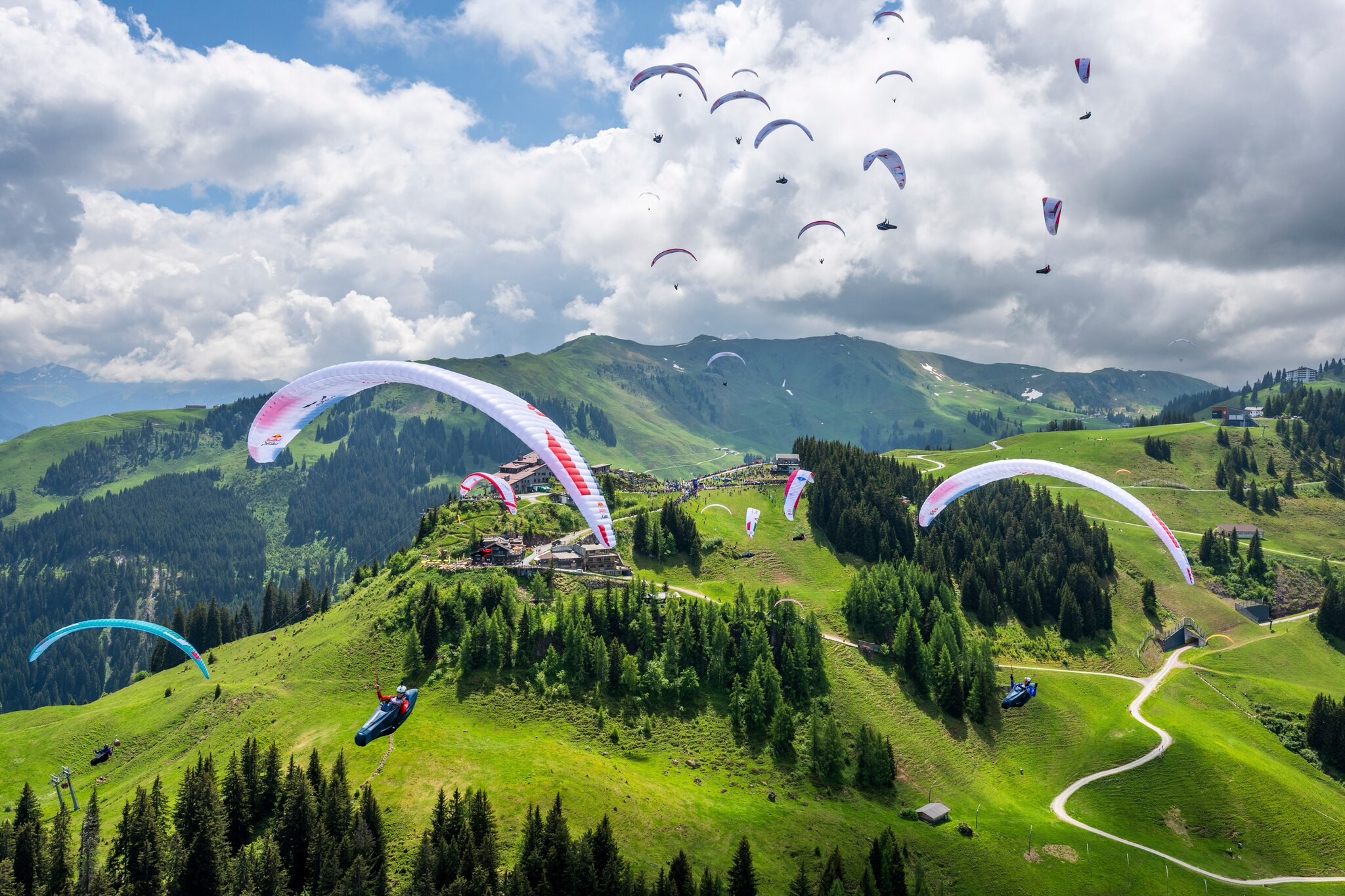 Pal Takats (HUN) was the first to cross over Zell am See in Austria, knowing this is where he will finish in a few days time. "He's been flying boldly out in front," said former athlete, supporter, and race strategist to teams, Tom Payne. But he warned that the gaggle behind him will "be like a wolf pack, hunting down the prey."
Race reporter Gavin McClurg said:" At about 15k down course we ran into a really strong NE wind which started breaking the gaggles up. Some people were lucky enough to gain a little bit of height and keep going and others would get stuck. It really stirred things up and made it kind of interesting. We've had a lot of grey and a tiny bit of rain, but for the most part, it's been dominated by the NE wind and what people could do with it."
Meanwhile, some athletes are as far as 100km behind the leaders. "That stretching out of the field we started to see from the first launch. Small differences now can have a big knock-on effect," said Tom Payne.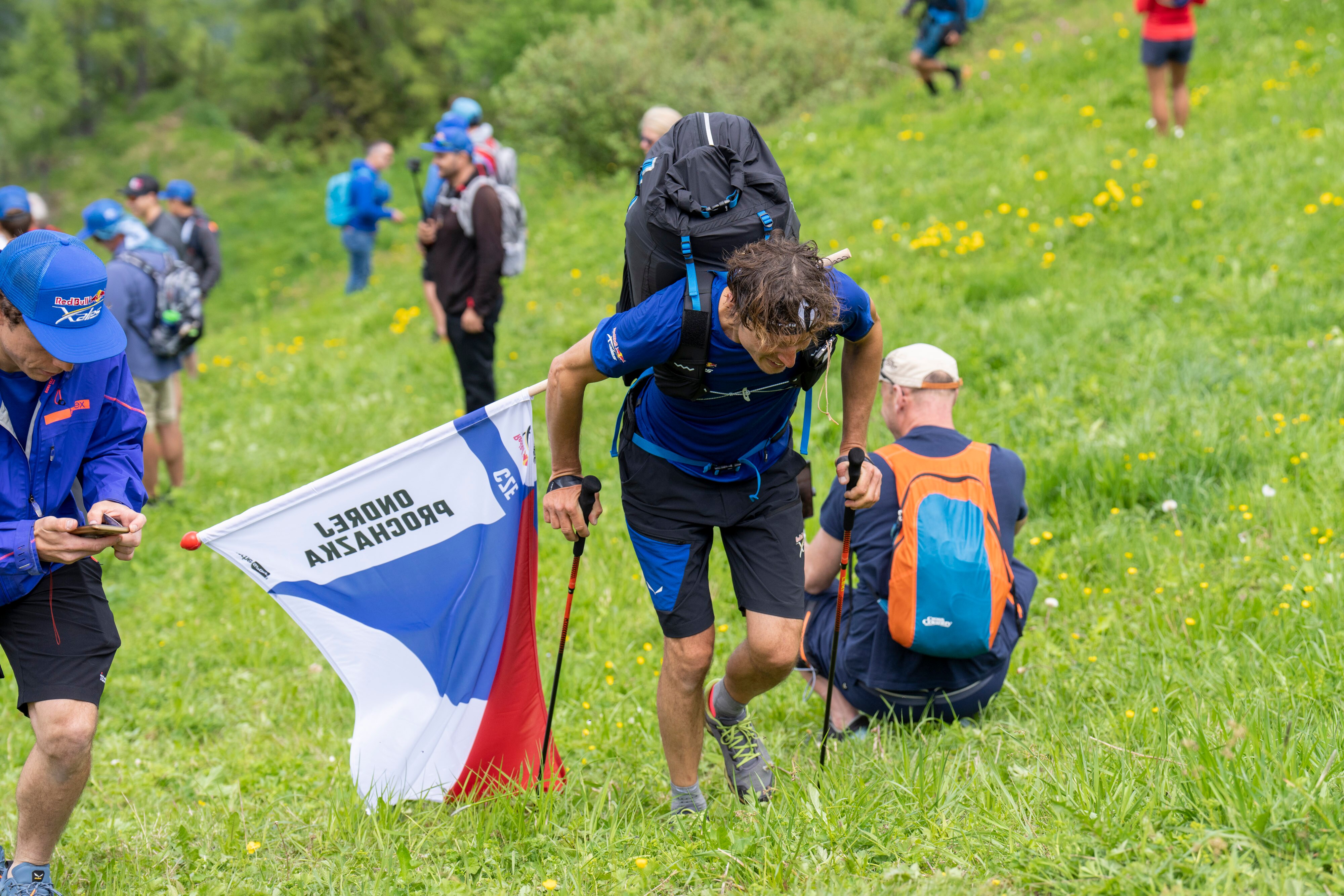 And small differences have certainly taken their toll on some of the athletes. Ondrej Prochazka (CZE) decided to take a southerly route from Turnpoint 1. His supporter Fabrizio Schianchi said this was always an option and that, "It looks to be climbing well in this valley."
"I saw him make that move and it was very cool. Because he kinda got drilled up and got a beautiful climb," said Gavin.
But Ondrej's bold move didn't appear to pay off. "It looks like he had to avoid a storm, so now he's got a hard decision of whether to hike up and relaunch or just eat the miles of pavement," Tom explains.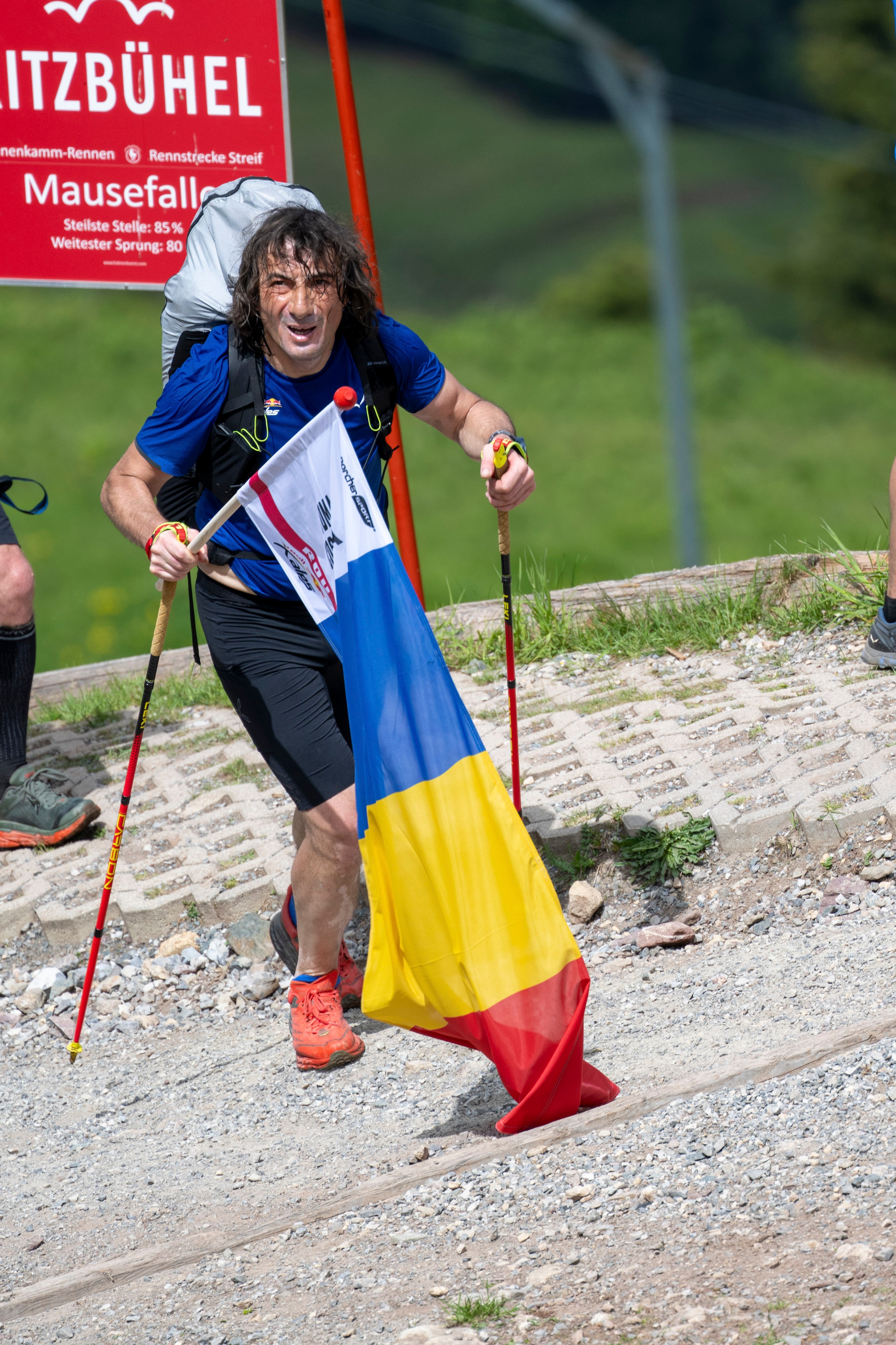 Toma Coconea (ROU) also landed earlier than planned. But his supporter Adrian Pochiu said: "He is still in a good mood." Nicola Donini (ITA3) is also hiking hard. His supporter, Fiorenzo Graziano said: "He bombed out with Paul Guschlbauer (AUT2) and we've sent him up to another launch. It's quite a short hike."
Some athletes will now be thinking ahead about how they will get to Turnpoint 3, Chiemgau Achental in Germany. The further away from it they are tomorrow, the more likely they will have to fight headwinds, and this will stretch the field out significantly.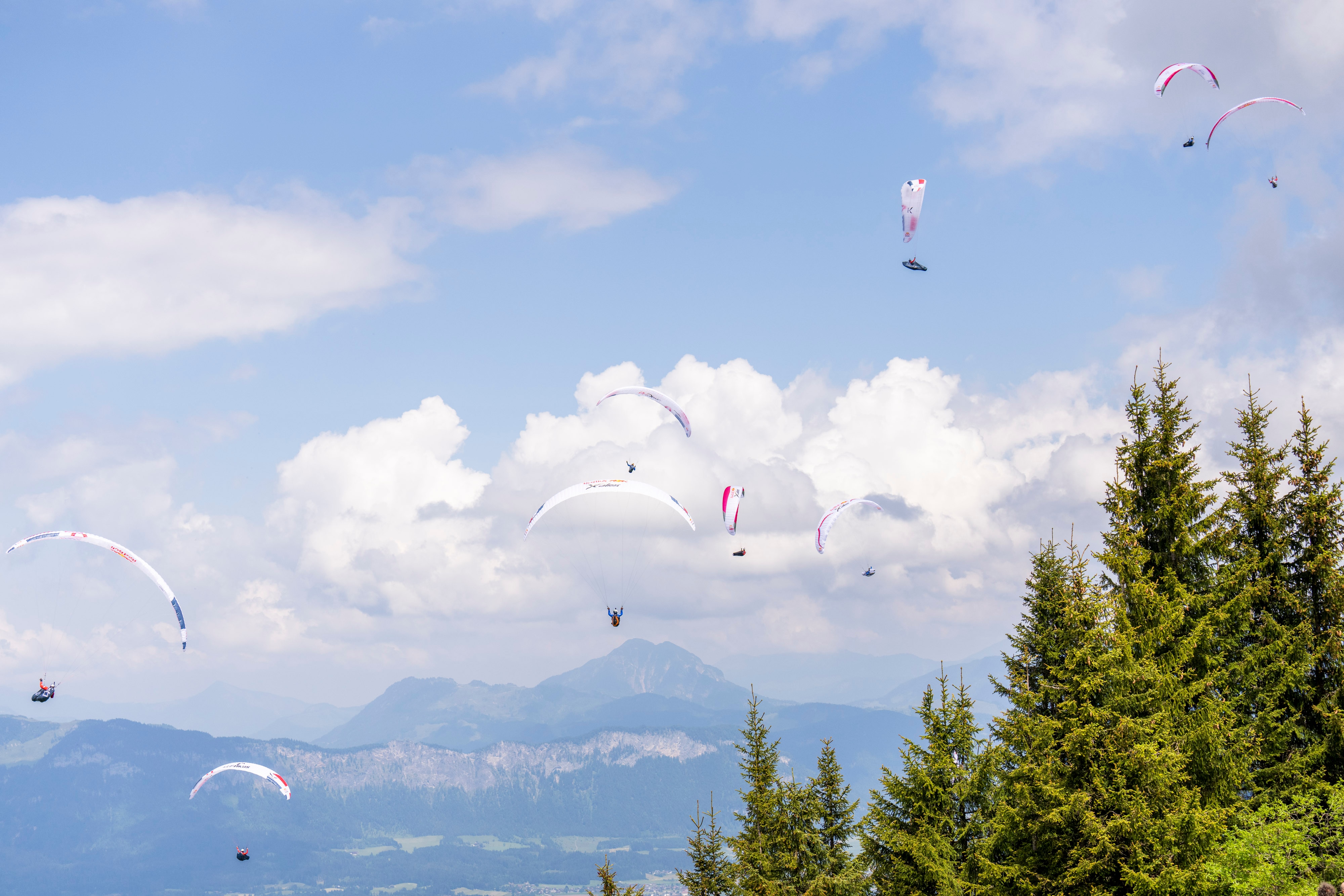 Race Director Ferdinand Vogel said "It will be interesting to see" whether there could be a few Night Passes pulled tonight". With the weather looking really good for tomorrow, athletes will want to take advantage of the good conditions to get across from Turnpoint 3 to Turnpoint 4, Lermoos in the Tiroler Zugspitz Arena. They're not going to make Turnpoint 3 tonight, so many may opt to use up a Night Pass in a bid to reach Chiemgau.
Every athlete has at least one Night Pass, allowing them to continue to hike through the night while other athletes have to stop.
Athletes must inform race officials by 20:00 if they wish to use their Night Pass. Using one has always been an interesting strategic decision, but with tomorrow's favorable weather forecast, it could have even more impact on the athletes.
Top image © zooom / Adi Geisegger