After a wet night for some, the race at the front is on early.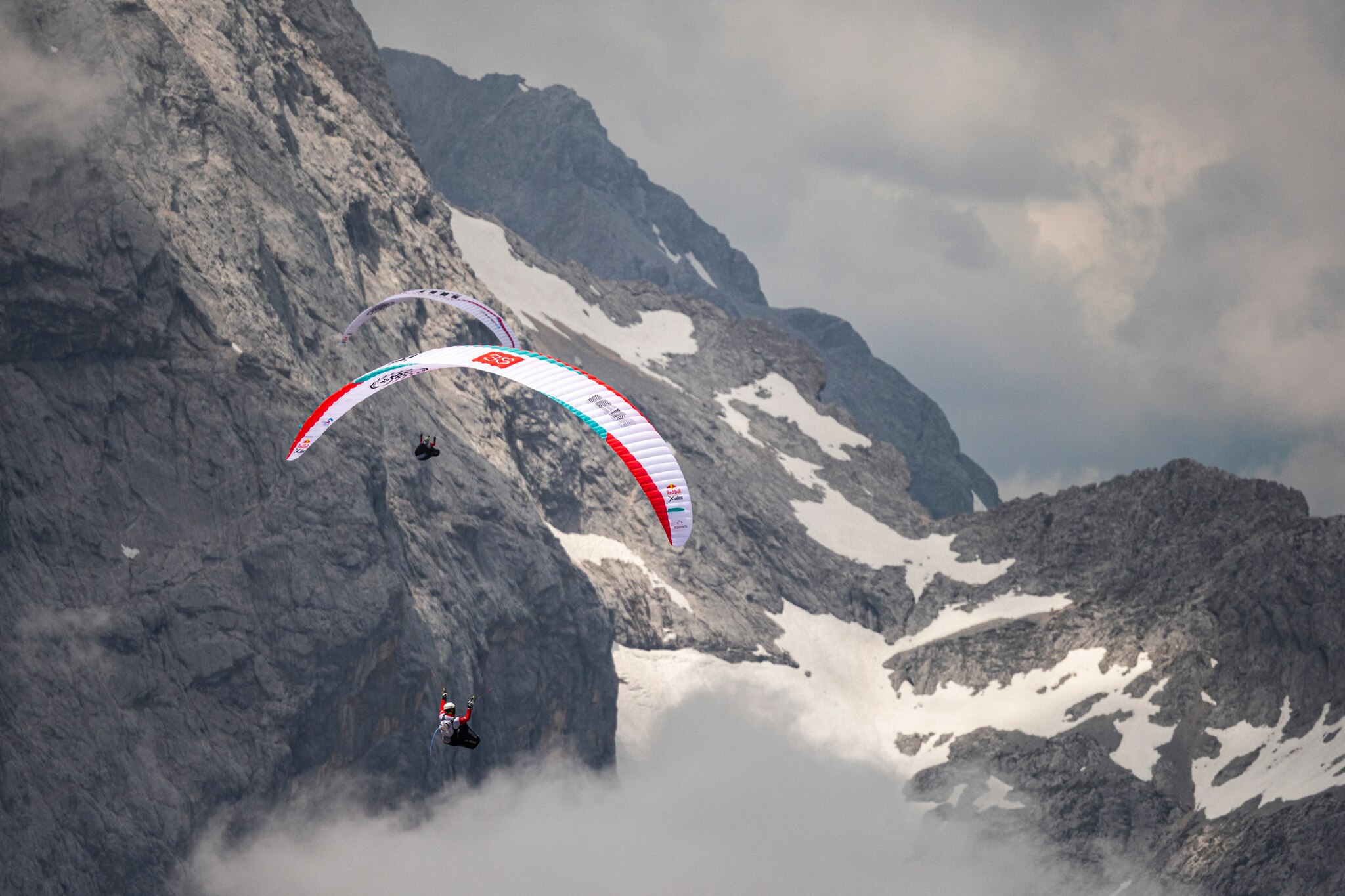 Chrigel Maurer (SUI1) and Patrick von Känel (SUI2) were on the move early this morning just after 05:00am. They could feel Benoît Outters (FRA2) breath in their necks and they were right to be in a hurry.
Benoît took off with his glider from where he was camped for the night at a small lake and flew over the leaders' heads down into the valley at around 1000m where they hiked up from.
Chrigel and Patrick are hiking up fast, however, and are at 2500m where they will be looking to take off for an early flight.
Conditions are expected to turn on quickly today. After the sun comes out, the moisture will evaporate quickly and sunny conditions wil prevail along the route. Thermals are expected to develop quite early which means that all athletes are racing to a good high point to take off from and fly far.
The main obstacle early in the day for the race leaders is the large and wide Rhine valley which will put most athletes on the ground. Anyone who flies that section will have a major advantage. Turnpoint 6 Säntis is just beyond that valley.
Chrigel and Patrick are flying home and will be looking to get there quickly. They will have an advantage navigating their home turf. However, later in the day thunderstorms are expected to develop quite quickly, especially over the swiss alps. This will lead to a high risk of showers and thunderstorms in the late afternoon and evening hours between Turnpoint 5 Lermoos - Tiroler Zugspitz Arena and Turnpoint 7 Fiesch - Aletsch Arena. This affects all athletes from front to back.
At the back, Andrei Mashak (RUS) were eliminated as the first team to face this mandatory elimination. According to the race rules, the team ranked in last place is eliminated every other day. All other athletes have passed Turnpoint 4 Chiemsee-Achental and are racing towards Lermoos.
Get a update on the location of all athletes on Live Tracking!