29 athletes are underway to Mont Blanc and back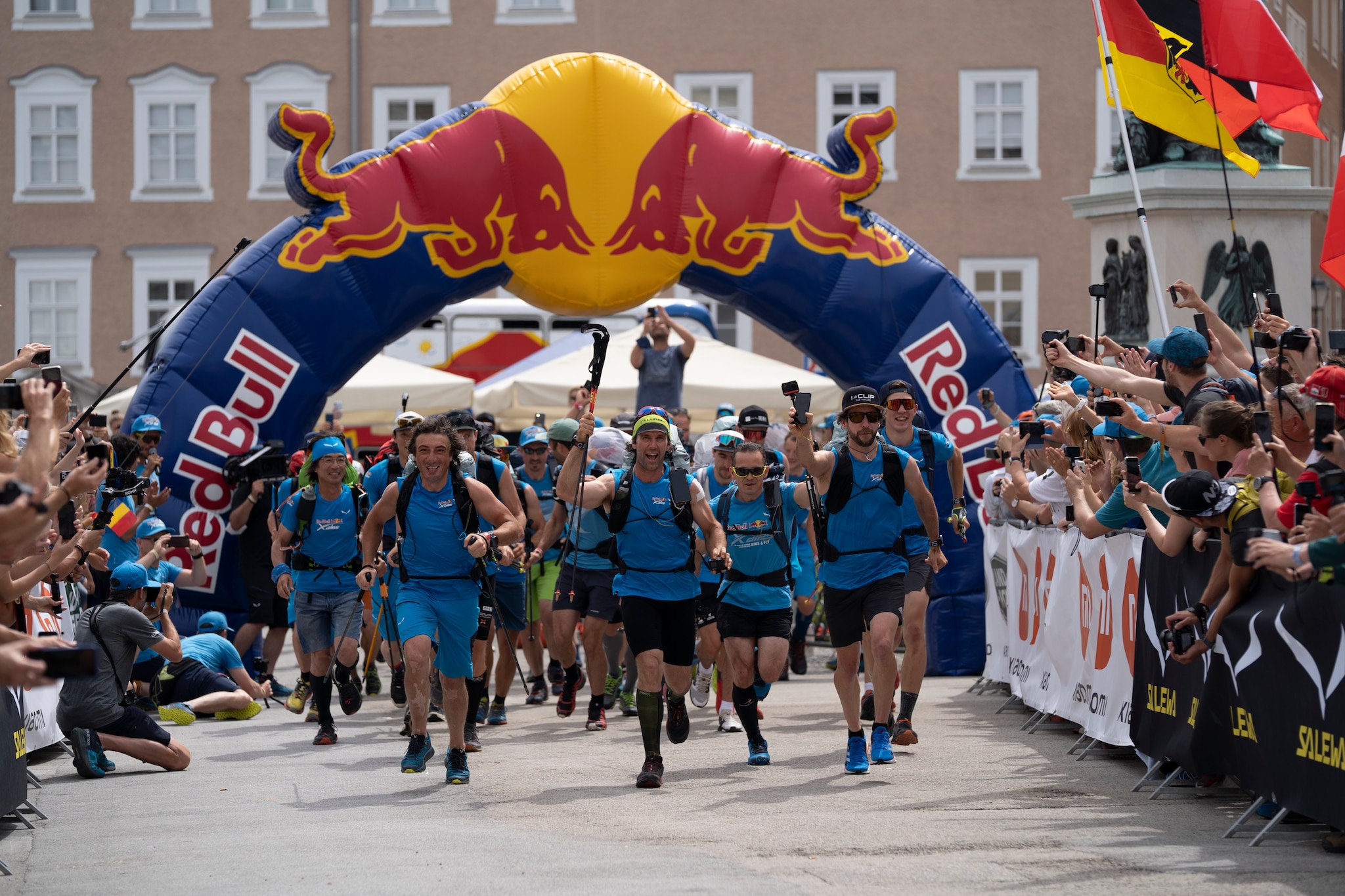 And they're off! Twenty-nine athletes from 15 countries raced out of Motzartplatz in the centre of Salzburg at 11.30am local time today as the Red Bull X-Alps 2020 finally got underway.
After months of preparation athletes were excited to get going. Just minutes ahead of the start athlete Gavin McClurg (USA1) said: 'In some ways the race gets easier, but the preparation gets tougher. It's a long race and you have to take it step by step."
Those steps start now, with the ascent of the Gaisberg, the first Turnpoint and the first place athletes can open their paragliders and fly.
However, conditions on top look too strong for flying, with winds gusting at 60kph. The safe limit for launching a paraglider is 30kph, so athletes will face the first big decision of the race. Should they race on foot towards the next Turnpoint at Wagrain-Kleinarl, or should they wait to see if the wind calms down?
McClurg (USA1) said: "It sounds feisty on the summit just now, so we may have to wait a little bit."
And Tom de Dorlodot (BEL), who celebrates his birthday today, said: 'It's a challenge now because there is wind on the summit of the Gaisberg but the forecast is for it to die down by 3pm. So it might be wise to wait on the top so we can fly. Otherwise it's a long hike to Wagrain-Kleinarl.'
Hike or fly, that is the game here at the Red Bull X-Alps – and the athletes wouldn't have it any other way.
Follow the athletes on Live Tracking now!