Day five of the Red Bull X-Alps 2023 has seen some epic flying across Northern Italy towards the Cima Tosa via Dufourspitze.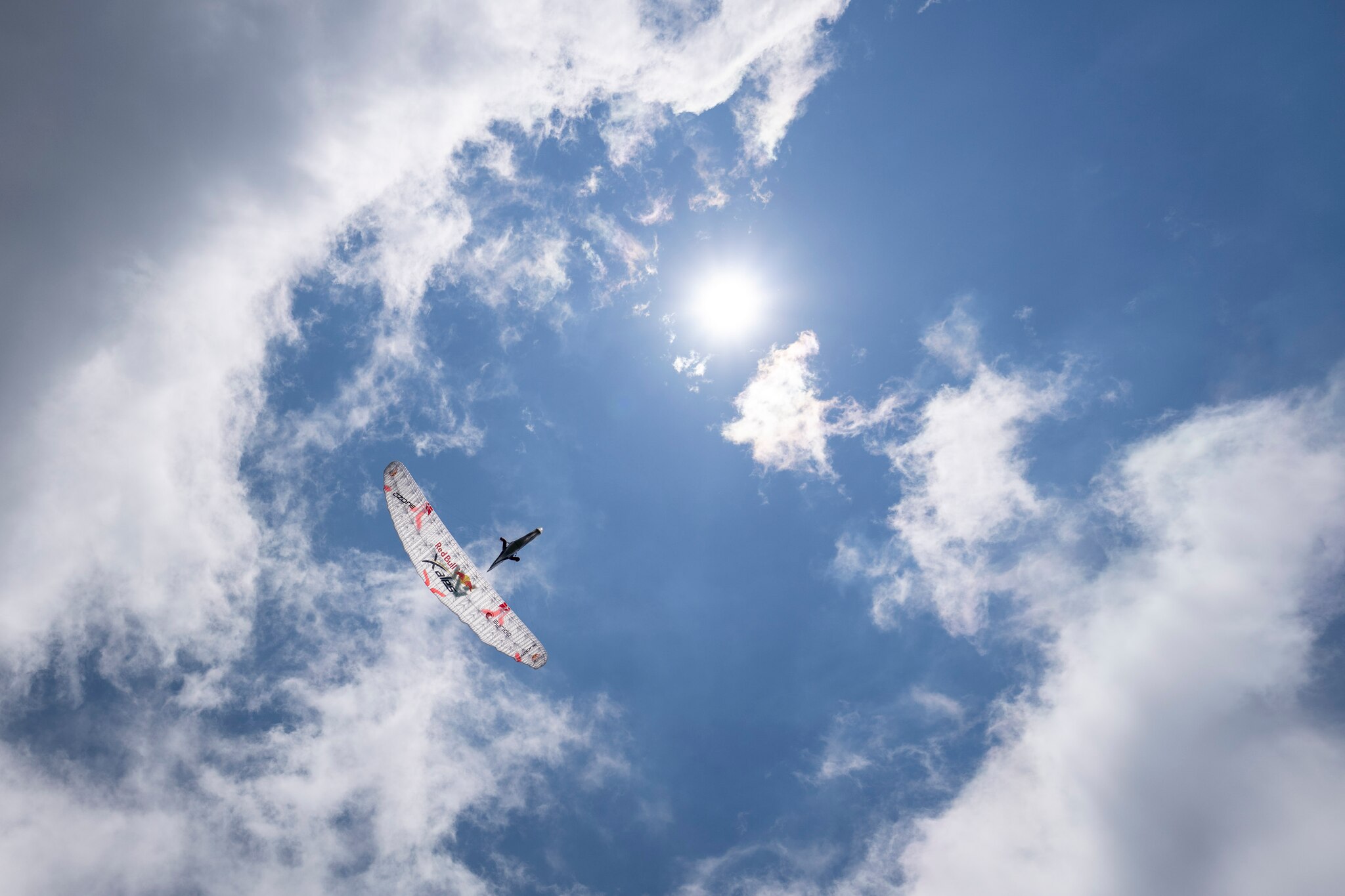 Damien Lacaze (FRA2) flew for over 11 hours on Thursday, with Maxime Pinot (FRA1) making ten and Chrigel Maurer (SUI1) just over nine hours.
According to five-time X-Alps athlete Honza Rejmanek, this race is three times faster overall than it was in 2007. To give a sense for that currently Logan Walters (USA1) who is in 22nd place, would be far ahead.
The afternoon started with Chrigel flying alone in the lead, with Pal Takats (HUN), Maxime Pinot (FRA1), Patrick von Känel (SUI2), Paul Guschlbauer (AUT2), Tim Alongi (FRA4) and Damien Lacaze (FRA2) forming a gaggle moving at an astonishing pace behind him.
But at around 15:30 it looked like Pal was going to pull ahead. The pack split with Pal and Paul taking the southern route and having to lake hop through the tricky Locarno airspace.
But Pal didn't manage to keep his lead for long. Chrigel was simply taking longer to climb before continuing flying east, north of Maggiore Lake. Meanwhile, Paul landed on the western slopes of Lake Maggiore, having taken an even more southerly route than Pal. But it wasn't high enough to cross the lake, so he had to hike again to launch higher.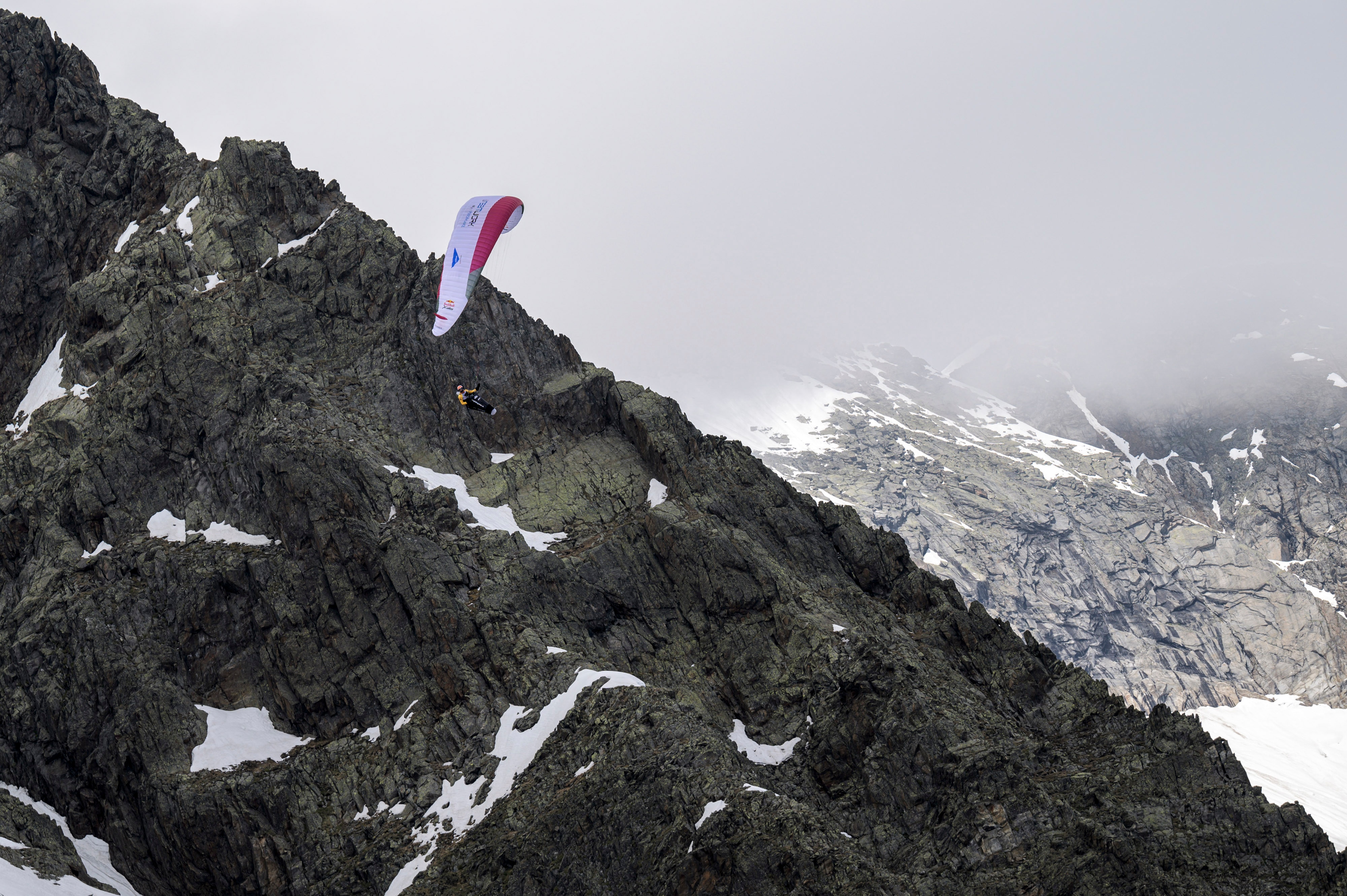 The Swiss-Italian border is very tricky with strong valley breezes and long lake crossings. Chrigel failed to find a good line in the valley and had to land. He knew what would happen next: Maxime will take a different line and overtake him.
It wasn't long before the Frenchman did just that. But soon, he too had to land in the valley while Damien continued in the air and overtook both of them.
Chrigel's supporter Lars Meerstetter said: "He's not happy. Normally Chrigel excels at getting the final glide out of the day. We can expect him to put in a great flight tomorrow."
There was some impressive flying action at the back of the pack today with Junming Song (CHN) overtaking Laurie Genovese (FRA3) near Turnpoint 5, Piz Buin, and taking the Turnpoint in the air.
He managed to close the gap between himself and Kinga Masztalerz (NZL), who earlier received a Yellow card warning for reckless, excessively risky, and unsafe behavior, such as flying in clouds or making a reckless launch or landing.
Nerves will be high for athletes at the back. They know that "the Axeman" is coming and one of them will be eliminated in the morning.
Top image © zooom / Lukas Pilz