Two French athletes are hot on the heels of the race leaders and are not about to let go.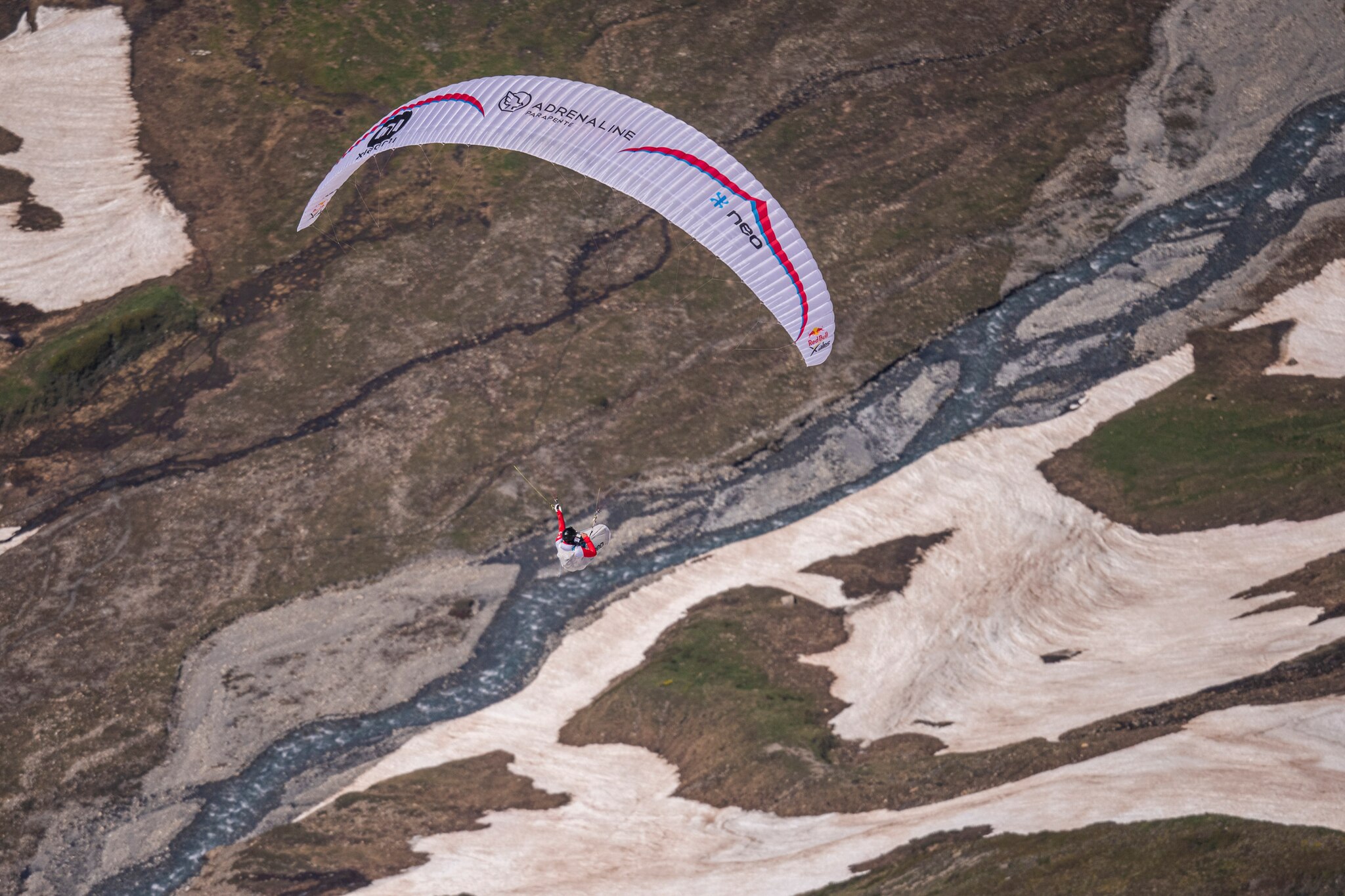 One athlete who is having a superb race is Benoît Outters (FRA2), on his third Red Bull X-Alps, who has just flown over Maxime Pinot (FRA1) to move into second place.
Initially he had planned to follow the route taken by Maxime up and over the Simplon pass but the team found a shortcut, saving him the hike to Brig. At the top, he was fortunate to discover strong easterly winds which allowed him to soar and do the next leg in one long hike and one glide instead of multiple hike and flys.
"He doesn't focus on the podium," said supporter Martin Beaujouan. "Instead he thinks about reaching Zell am See and having a good race."
He says he could be at the finish in two or three days. "It's totally possible and he's very motivated."
He added: "If Maxime is like a Ferrari, Benoît is more like a Land Rover Defender. He is harder to break."
Beaujouan is supporting Benoît together with Tom Remi, physiotherapist Arnaud Simon, and back in France they get weather updates from Luc Armant and Pierre-Yves Alloix. There is also another name familiar to Red Bull X-Alps fans contributing to their WhatsApp group – Antoine Girard.
"He's in Pakistan at the moment but he has bad weather so he's watching on Live Tracking and offering suggestions too."
Although Outters is from the south of France, where he works as a fireman and paramedic, he is not on unfamiliar territory. "He has flown this route from Domodossola to the Sondrio valley to Kronplatz and Zell am See. He did it in two flights."
Watch out Maurer! Follow the French and the other athletes on Live Tracking!