By mid-morning the athletes were in position getting ready to fly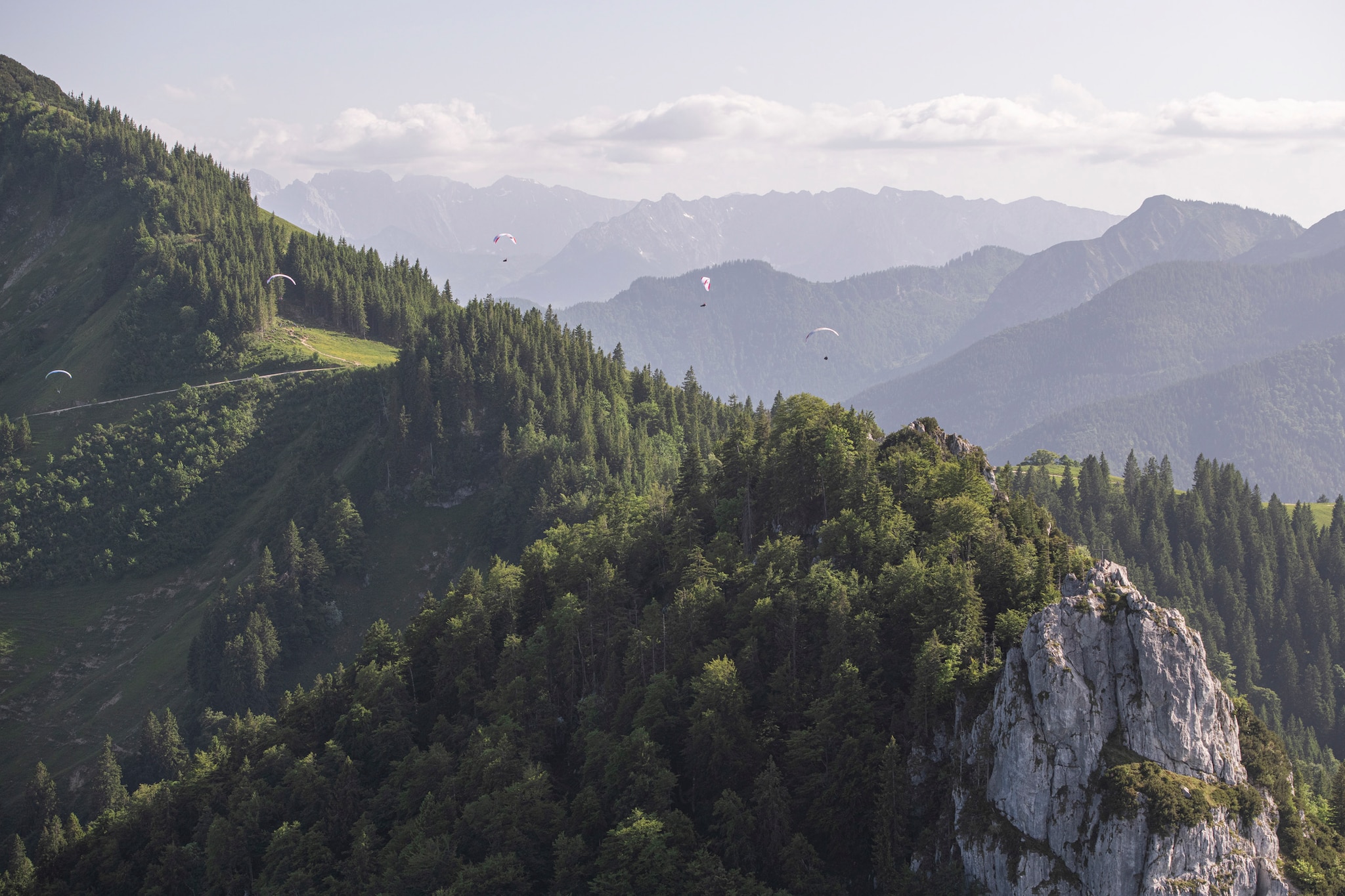 By mid-morning athletes were all in position, getting ready for a good flying day ahead.
At the front, race leader Chrigel Maurer (SUI1) had already launched at 9:40am only to land again moments later. The air was starting to work, light thermals were beginning to come through, but they weren't strong enough yet.
Gavin McClurg (USA1) at the back of the race did the same thing – launching but then landing again, needing to be patient.
One of his supporters told us: "Gavin hiked 5000m vertical yesterday, but none of the flights worked out. It's not quite on here yet, Gavin just took off, slope landed again."
It was only 9.45am in the Alps. That's still early for good thermals and clearly athletes needed to wait a little longer for the thermal flying to start.
In the mid-pack Steve Bramfitt (GBR), in 17th position, launched just before 10am and used a tight, weak thermal to gain altitude. This is ok – the aim is to use the light, tricky, early thermals to get established in the air. As the day warms up, thermals get bigger. Making a move now, using weak thermals to get a few kilometres down-track, all counts.
Just behind him Yael Margelisch (SUI4) made Turnpoint 4 Chiemgau-Achental by hiking, followed by Thomas Friedrich (AUT4). The two rookies were in 22nd and 23rd position at 10am.
Two more rookies meanwhile were in the air, and getting high. Théo de Blic (FRA3) and Michael Lacher (GER3) are both flying and making progress. Théo was at 2100m and climbing on east faces in morning sun, while Lacher was at 2300m about 30km further south. They were in 25th and 26th position.
Back at the front, twenty minutes after he launched for the first time, Maurer (SUI1) launched again at 10am. This time the conditions looked better, more usable. He was soaring at about 1750m, flying back and forwards across the slope, using what lift there was to stay in the air.
Not so far behind Maurer was Patrick von Känel (SUI2) – von Känel has been pushing hard this morning and at 10am was in second place. He had closed the gap from 21km last night to 13km. That's a very strong showing for the Swiss athlete – he will be determined not to let Maurer get away.
Follow the athletes on their journey on Live Tracking!