The final push has started. At the front, Maurer (SUI1) is heading for the Col di Tenda and hoping to fly this afternoon. If he can't fly, he'll keep hiking. He is 56km away from the finish line.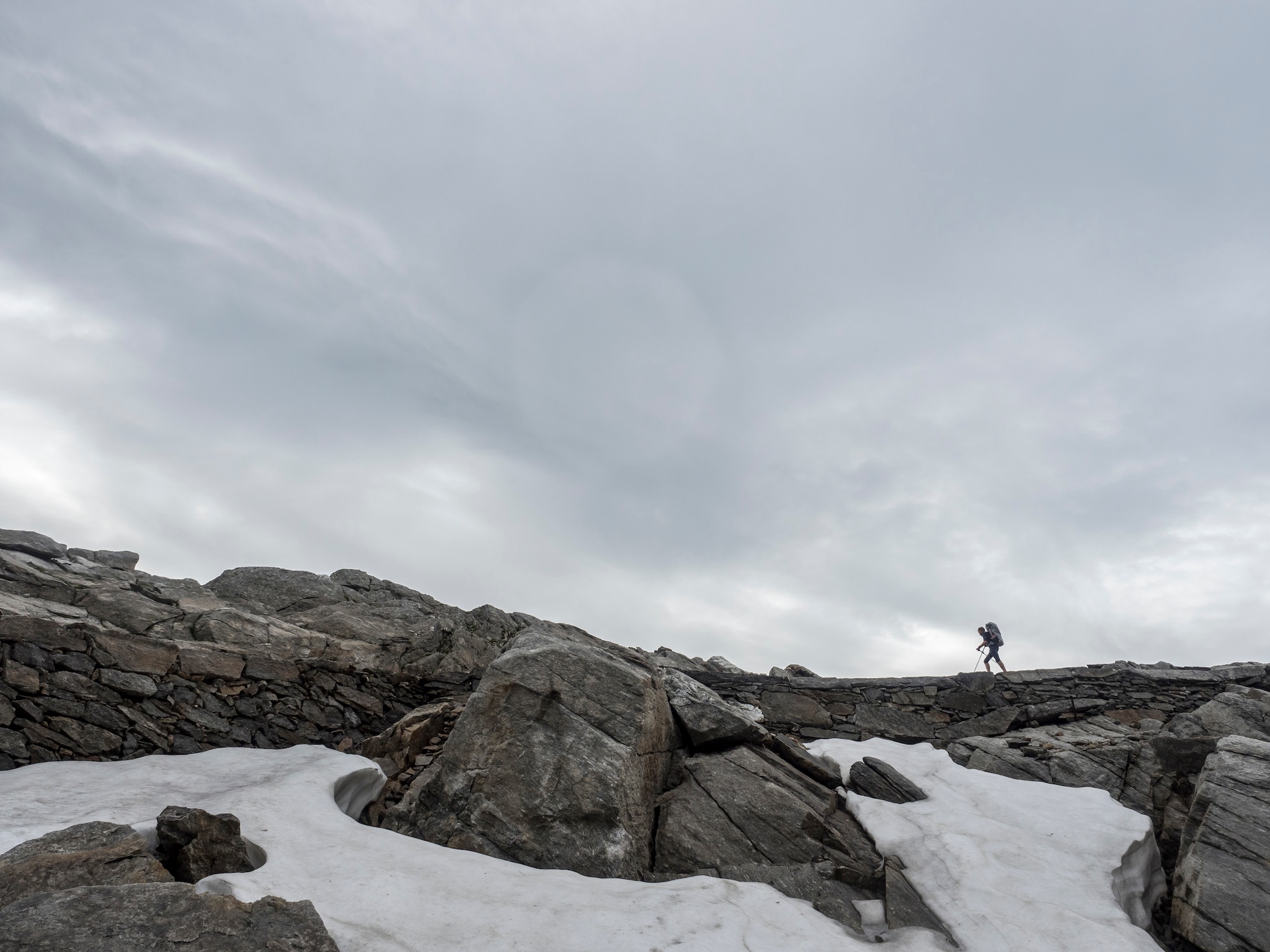 Behind, Benoit Outters (FRA4) is still pounding pavement. Behind him, Guschlbauer (AUT4), has been flying, although is now grounded. It looks like it will be third place - again - for the pro Austrian athlete.

Behind Guschlbauer, the chasing pack is now more. The gaggle and group work that this gang of pilots has put in over the last few days has worked - they all survived the bad weather around the Matterhorn together.

But now it's split and every athlete for themselves. All the pilots are flying their own flight or forging their own path. Mayer (CZE) in fourth is closest to Guschlbauer (AUT1). Behind Mayer, Oberrauner (AUT4) is flying and following Guschlbauer's line from yesterday. A mountain away to the east, van Schelven is hiking, with Purin (AUT3) close behind.

Behind the Top 10, athletes are all pulling out the stops too. Gavin McClurg is closing on Turnpoint 5, Monte Baldo. He pulled off a bold line before lunch, pushing across Lake Garda from the west and landing on Monte Baldo's lower slopes before starting to hike up to the 1,750m summit. This afternoon he will launch again and fly back the way he came.

Right at the back a regenerated Mitch Riley (USA3) has been flying and is neck-and-neck with Tom de Dorlodot (BEL). This will be a true battle as both fight against being eliminated at 6am tomorrow.

As Maurer scents sea air the mood has spread throughout the field of athletes. Everyone is pushing, pushing, pushing. It is going to be an exciting final day.
Photo by © zooom / Vitek Ludvik