The race for a Top Ten place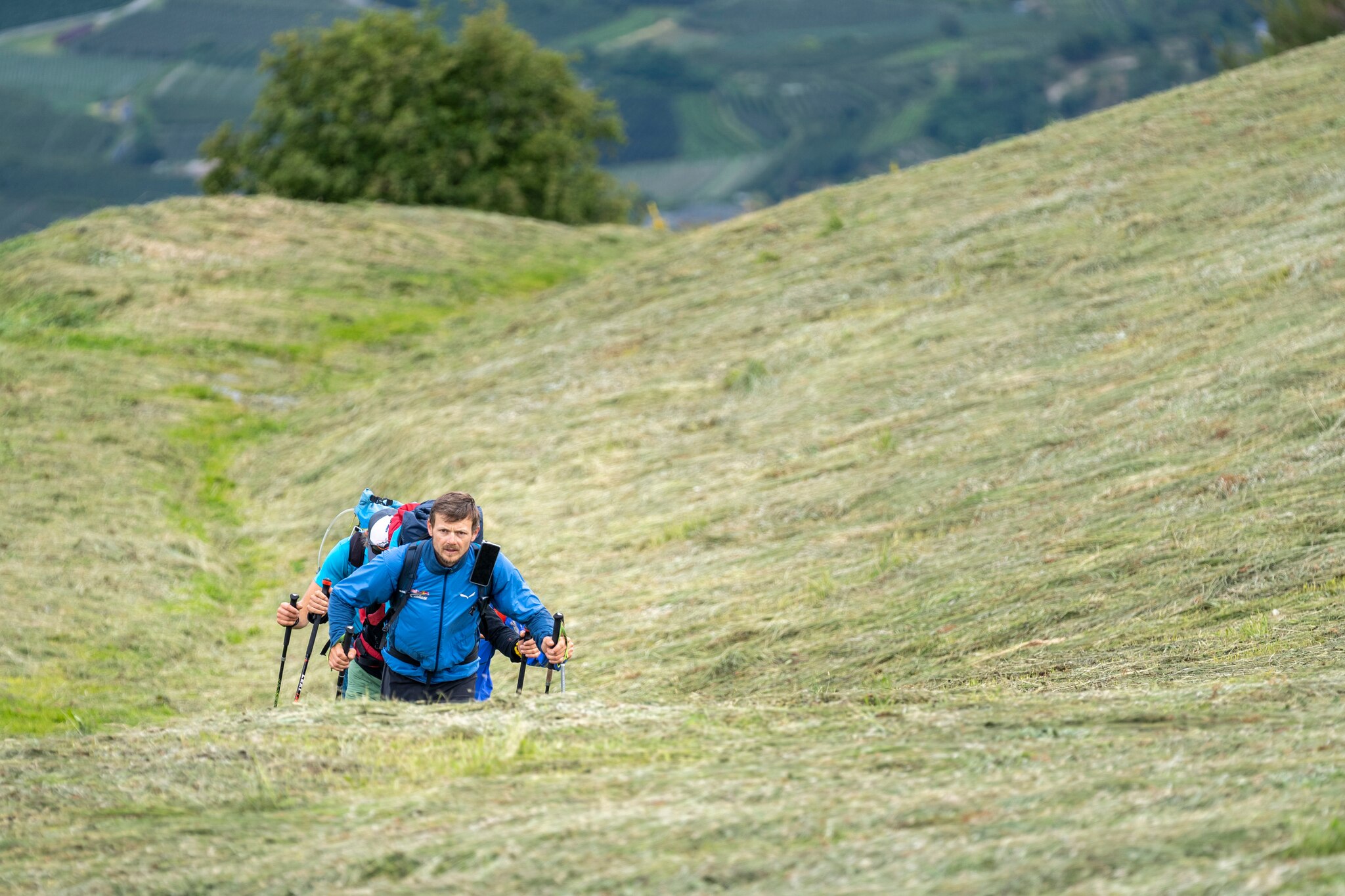 So we find ourselves on the final morning of the Red Bull X-Alps 2021. The fifteen remaining athletes are spread all the way from the Chamonix valley to the Austrian Tyrol, and just three hours remain on the clock for the athletes to get as close to Zell am See as they possibly can.
This morning's weather forecast from Ubimet says: "The alpine region lies between an approaching high pressure ridge to the west and a low pressure area over Eastern Europe today. The consequence is a weak-to-moderate northerly flow at all levels. The day will start mostly dry with some low and middle level clouds especially around TP12. During the morning the first thermals will gradually develop thanks to decent solar radiation (especially around TP10 and 11) and will soon produce first Cu clouds."
Manu Nübel (GER1) is still in the lead in sixth position having hiked all through the night. He is feeling "a little bit tired", of course, but the legs are still good. "I can see the light at the end of the tunnel now!" he says. From TP11 Kronplatz he has taken an indirect route, and is hiking eastwards along the the valley near Hopfgarten in Defereggen in the Austrian Tyrol. He is on his way to a take-off, hoping to fly and extend his lead.
Behind him in the rankings but on a different line, Paul Guschlbauer (AUT1)'s route from TP11 is taking him directly along the course line, which means every kilometer he covers counts on the scores. After passing Turnpoint 11 at Kronplatz last night he rested until 3:30am. He is hoping the thermals will work nice and early. "It's my only chance to catch Manu!" he says.
Currently in eighth position we have Tobias Grossrubatscher (ITA2) about to add his name to the signboard at TP11 Kronplatz.
Michal Gierlach (POL) is approaching Aaron Durogati (ITA1)'s final position in Lüsen and will pass him to take ninth. He slept at 2,500m last nigh to put him in a good position for an early fly-down this morning, and is pushing hard now as "I have Ferdy [van Schelven (NED)] right on my back!" Van Schelven is 20km behind but up high at 2,500m approaching the top of Cima San Giacomo (Jakobspitze). He could make up the 20km with a flight from here, so Gierlach is feeling the pressure.
Further behind, Damien Lacaze (FRA5) will be pushing to claim a place in the top ten. With just over three hours' racing left, everyone will be hoping for the thermals to start up nice and early to give them a last boost and get them closer to goal.
See all athletes current positions now on Live Tracking!