Maxime Pinot (FRA1) reached Zell am See this afternoon in 4th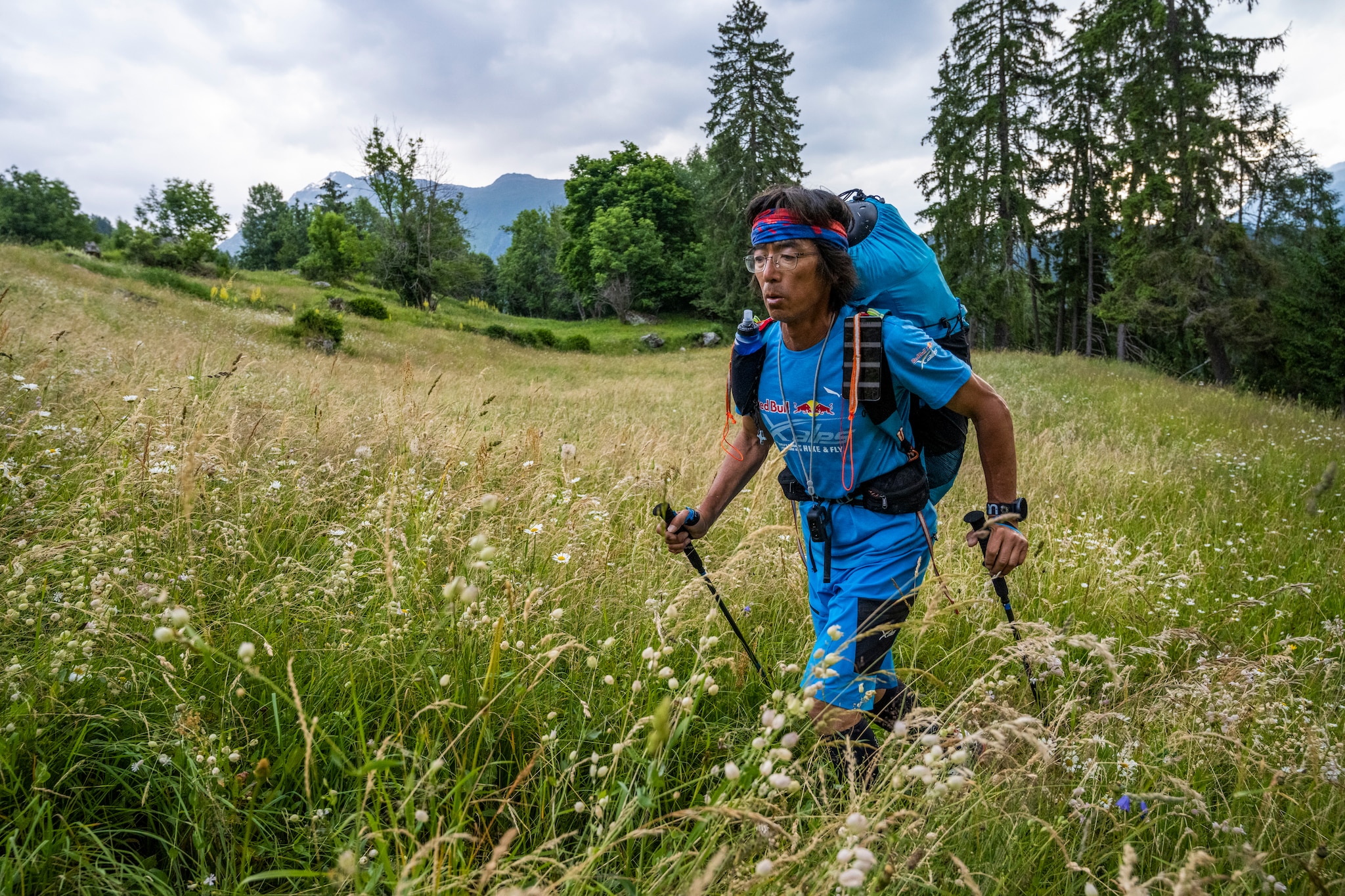 The flurry of excitement we reported at 2pm continues. After Patrick Von Känel (SUI2) and Simon Oberrauner (AUT2) landed to take the second and third spots on the podium Maxime Pinot (FRA1), whose race has been a catalogue of ups and downs, executed the most perfect of landings on the raft less than 45 minutes later. His official finishing time is 9 days, 3 hours, 1 minutes, 14 seconds. That's an average of 136km a day!
At around 4pm Benoît Outters (FRA2) landed at TP11 Kronplatz. He launched again, but progress towards TP12 Schmittenhöhe is difficult and he is on foot again about 20km north. He has just 84km to go to the finish, and has a night pass. He is an excellent ultra-runner, but on the tenth day of racing to push through the night would be an impressive feat.
Tobias Grossrubtascher (ITA2) who is in eighth position and currently hiking in the Locarno area above lake Maggiore, is the second athlete still on the course to have pulled his night pass. He has 345km still to go to the finish.
Sadly for Théo de Blic (FRA3), his race is almost over. He only has until 10:30pm to get as far as he can before he has to stop for the night. At 5am tomorrow the 48-hour penalty he was given for breaching airspace kicks in. That means he cannot start moving again before 5am on Friday – and the race finishes on Friday at 11:30. Théo has stopped in Saint Jean d'Aulps near Morzine for a while, and says this may be his final position. He is feeling good, although he is sad to be finishing there. "But it has been a good adventure", he said.
The remaining athletes are now spread out along the course line, with Benoît Outters (FRA2) in front and Kaoru Ogisawa (JPN1) at the back, heading towards Turnpoint 8 Dent d'Oche. the remaining athletes are spread out by 500km, from Outters to Ogisawa.
Yael Margelisch (SUI4) crossed the Col de la Seigne (2,516m) on the flanks of Mont Blanc this afternoon, and in doing so passed from France and into Italy. agging the Mont Blanc Turnpoint in an anticlockwise direction has not been easy for the athletes forced to do it on foot. The only woman left in the race, Yael is currently in 19th position and is hot on the heels of Michael Lacher (GER3), just two kilometres ahead of her.
Follow the most exciting edition of the race on Live Tracking!