The endurance of Benoît Outters
Benoît Outters, three-time finisher and ultra-runner extraordinaire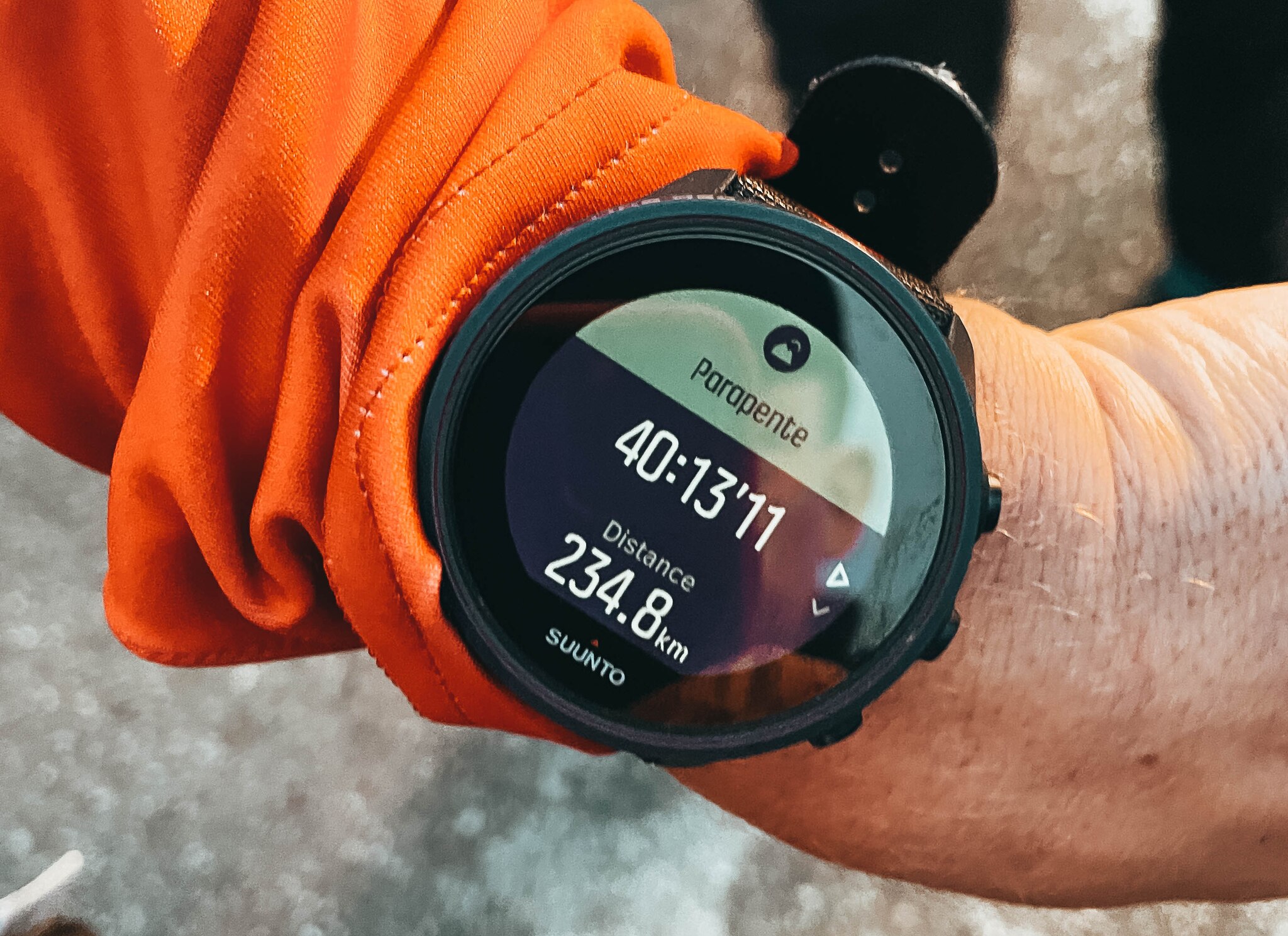 Benoît Outters (FRA2) arrived in goal around 20:30 last night to take fifth place in the 2021 Red Bull X-Alps.
His last 'day' was forty hours long. He showed race reporter Tarquin Cooper his Suunto screen at the end of the event. "I started my watch 40 hours ago!" he said. Good thing the Suunto 9 has the battery life to keep up with him. The screen showed 234.8km covered in that time, of which most was walking. In that time he had grabbed just three short naps – two of an hour each and a little 20-minute repose before the final push in pouring rain to the Turnpoint on the Schmittenhöhe.
The hiking portion of that last day was 170km, most of it in the rain, and with 7,700m of height gain. "An ultra trail to finish the Red Bull X-Alps!" Benoît said. "It's great". He probably meant it, too. He is a decorated ultra-runner having won the first ever Ultra Trail Cote d'Azur Mercantour (UTCAM) – a 147km race with 10,000m of climbing – in 2015 and then come third the following year.
Despite Benoît's ten consecutive days of high-volume running and paragliding our safety director, who used to be a professional climber, struggled to keep up with him on the last climb. "I had to hike really fast to make the Turnpoint", Benoît said, and then later admitted, "I don't know how I found the strength".
When he got to the top the curtains of rain stopped and the weather miraculously cleared. Finally the weather was on his side. It would have been a blow to have had to walk down but he was able to fly. He executed a perfect landing on the raft and didn't even get his wing wet, though he declined a swim. "Maybe tomorrow!". The water might be warm but the evening air was cooling and his supporters were still up on the mountain with his spare clothes.
"It's incredible. To finish this race another time for me is just crazy. I had to hike very fast to get here in time but I'm happy because I could fly down and the race is over. Now I just want to sleep. I am very happy."
The other finishers, and some whose race finished early, were there to greet him on the raft, offering him warm clothes and food.
This is Benoît's third Red Bull X-Alps, and he has finished every time. Was this one harder? he was asked. "They are all different, but all hard!" was the reply. He also thanked his supporters, saying they were the "best team ever!"
Follow all the developments in the race and don't miss a minute on Live Tracking!