The craziest moments of the race
From encounters with predators to cheering fans, these are some of the wildest moments from Red Bull X-Alps 2023 – with a few other stories you probably didn't know about.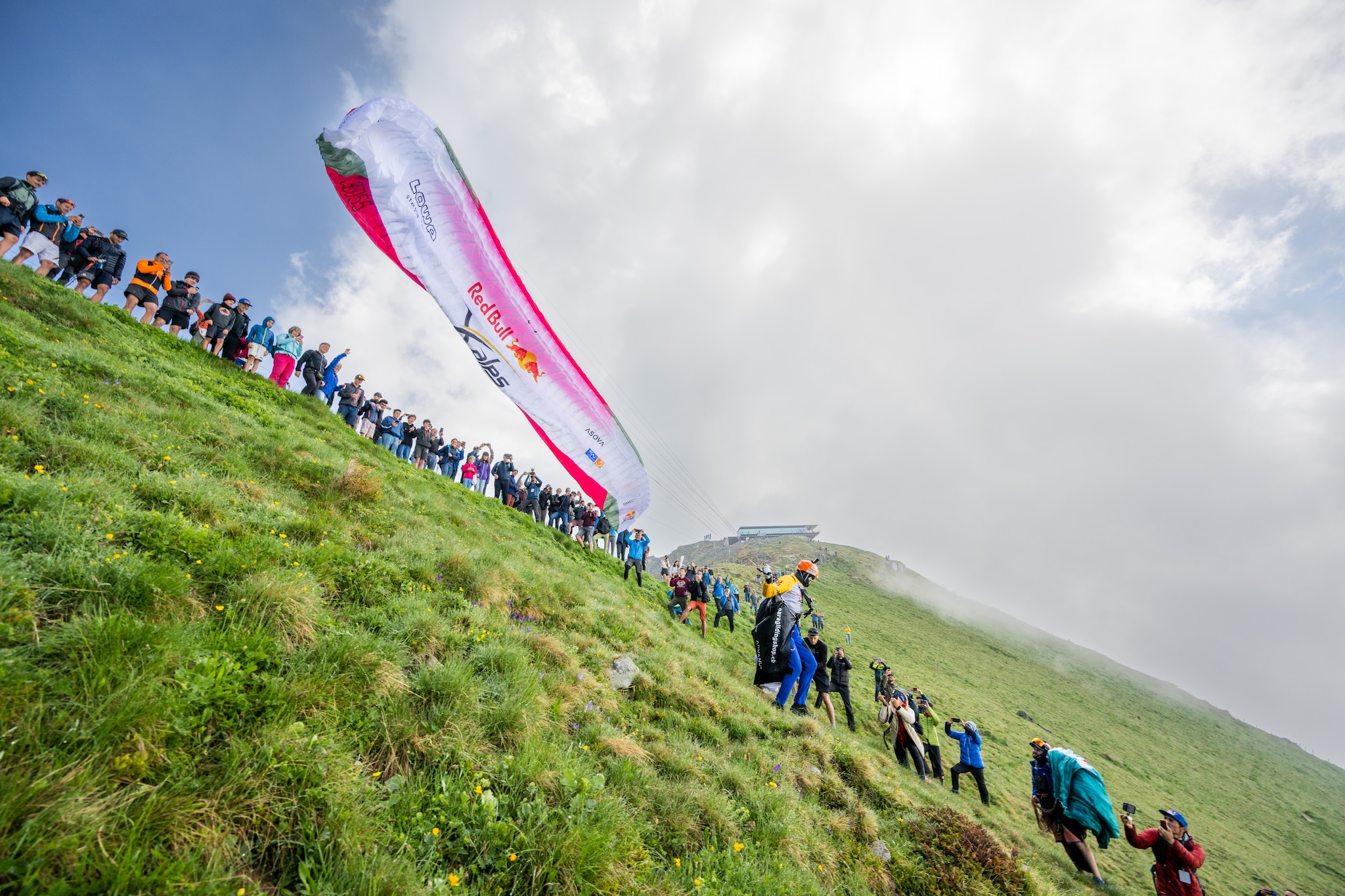 Athletes get to visit some pretty inaccessible places and coming face to face with rare wildlife is not uncommon. But still, Patrick von Känel's encounter with a lynx takes some beating. The wild cats are notoriously shy and rarely seen in the Alps. But this one seemed to not like Patrick coming into land. It was just after 13:00 on Day 3 that Patrick was flying at around 2,200m just to the north-east of Disentis, Switzerland when he encountered sinking air. "I just wanted to swoop in for a landing and this big animal was jumping against me!" he recalls. "I flew away and he was running down. I was in really sinky air so had to land. I was really scared and wasn't sure if he wanted to attack me!" Athletes prepare for every situation in the mountains – but it's safe to assume fending off wild cats probably isn't one of them!
Golden eagles follow athletes
As every athlete knows, you perform better in the air when you work together, hunting out the lift together. Every athlete will therefore keep a keen eye trained for birds of prey showing the way. But it seems it can work the other way too. Tom de Dorlodot says he was joined in the air by curious golden eagles a couple of times. If you're an eagle looking for lift and spot a Red Bull X-Alps athlete, it probably makes sense to follow them. "One was near Monte Rosa who followed me for a while," he recalls. "Another one was in Val d'Aosta. They seem to follow me!" Tom wasn't the only athlete to fly with eagles. Simon Oberrauner also spotted an eagle while flying past Mt Blanc. "It had a huge animal between its claws, but I couldn't tell what!" he said.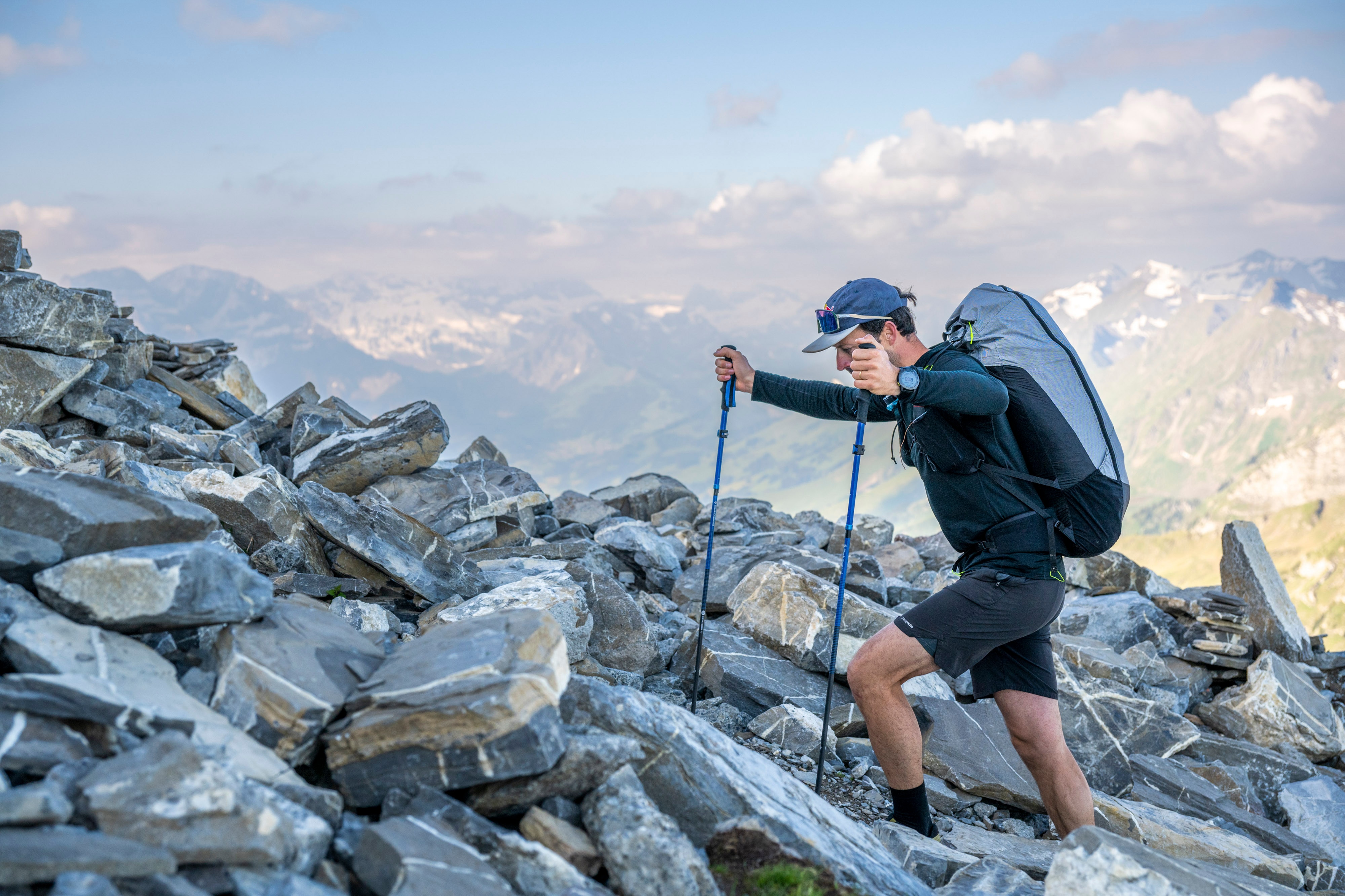 Maurer's magic moment with fans
Chrigel's arrival into Frutigen was an emotional moment for the athlete. He choked back tears and for a while, seemed unable to speak at all as he was embraced by family and friends. It clearly meant a huge deal for Chrigel – and to the spectators and fans who'd come out at the crack of dawn to welcome him. But it was on the summit of Niesen where this special bond between athlete and his community of fans really showed itself. On launch, Chrigel asked spectators to hold his wing for him. "It was wonderful to see," says an observer. "There were young and old all holding parts of his wing to stop it from slipping down. Remember that many athletes hate anyone touching their wing so it showed real trust from Chrigel." Then at the moment of launch, the fans let go and Chrigel flew away to Mt Blanc.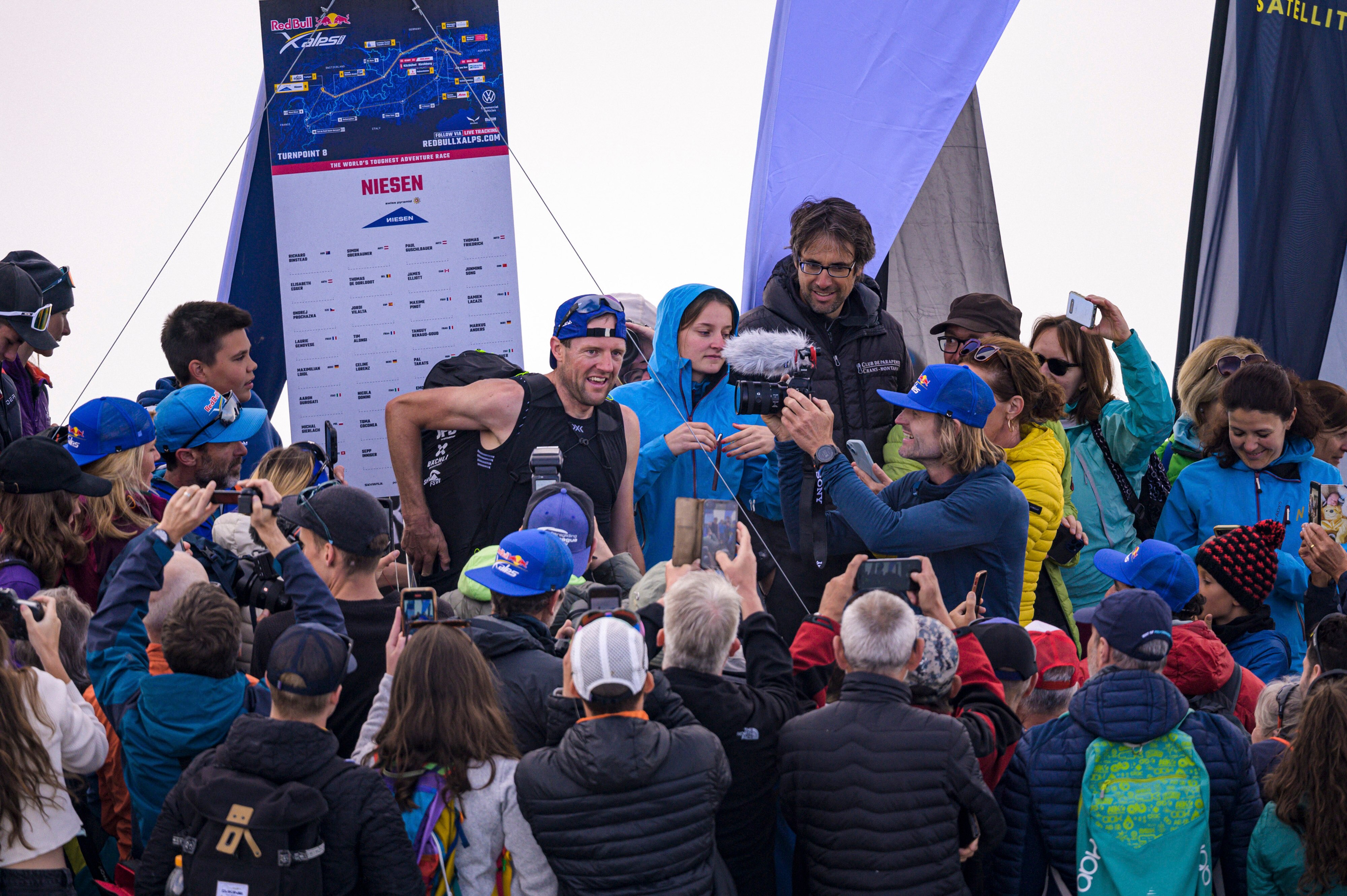 Martigny gives Tanguy a beating
The Swiss town of Martigny is notorious for the winds that funnel in from all directions. In 2021 it was Patrick von Känel who got a kicking. This edition it was Tanguy Renaud-Goud's turn. He found himself in strongly sinking air, flying at 60km/h. "It was horrible," he recalled. "It was just survive until the ground. I thought about throwing my rescue but it was not a good option. Fortunately, maybe thanks to a lot of luck, during the last 100m it was more calm and I succeeded to land on a football pitch." It had been a tough day for Tanguy. He started off in fifth place and finished up in 11th. "On this day I hiked 5,500m. But all my friends came out to support me and helped me to continue."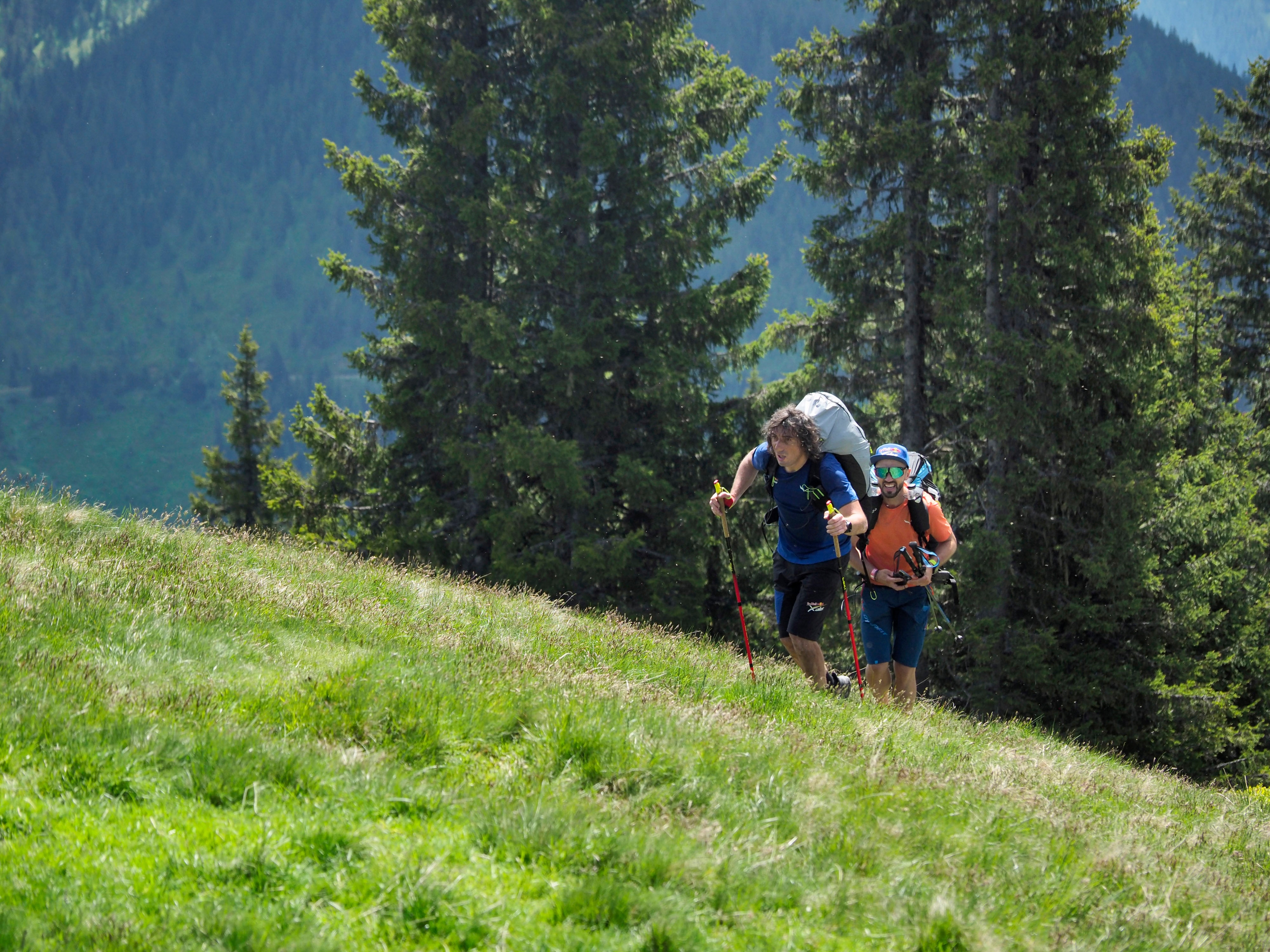 Toma Coconea hits himself with a rock to stay awake
We should point out that this did not occur this edition but back in the mists of time when Toma was the Romanian running legend, capable of a non-stop 100km push on the ground. He told us this story while reminiscing about his 20 years of Red Bull X-Alps. Toma was caught out at 3,000m on a tiny ledge as a storm hit. "I was ill-equipped and hypothermia was a possibility," he recalls. He therefore had to fight to stay awake during the night and not fall off the mountain. "I dropped a stone and it disappeared into an abyss. There was a point beyond which I couldn't see any more. I was done, it was impossible. I had never thought that I would be stuck on a mountaintop, unable to move front or back." Toma wrapped himself up in his wing and fought to stay awake. "There was a time when I almost fell asleep, which was the easiest way to no longer wake up because you can get hypothermia. Fear got to me and I knocked myself in the head with a rock to get my adrenaline high, and started doing lots of push-ups and squats. I think that night I did the most that I have done in my entire life. It was a long night until day broke so that I could continue. It was a difficult time." We're not sure hitting your head with a rock is a standard survival technique but it worked for Toma!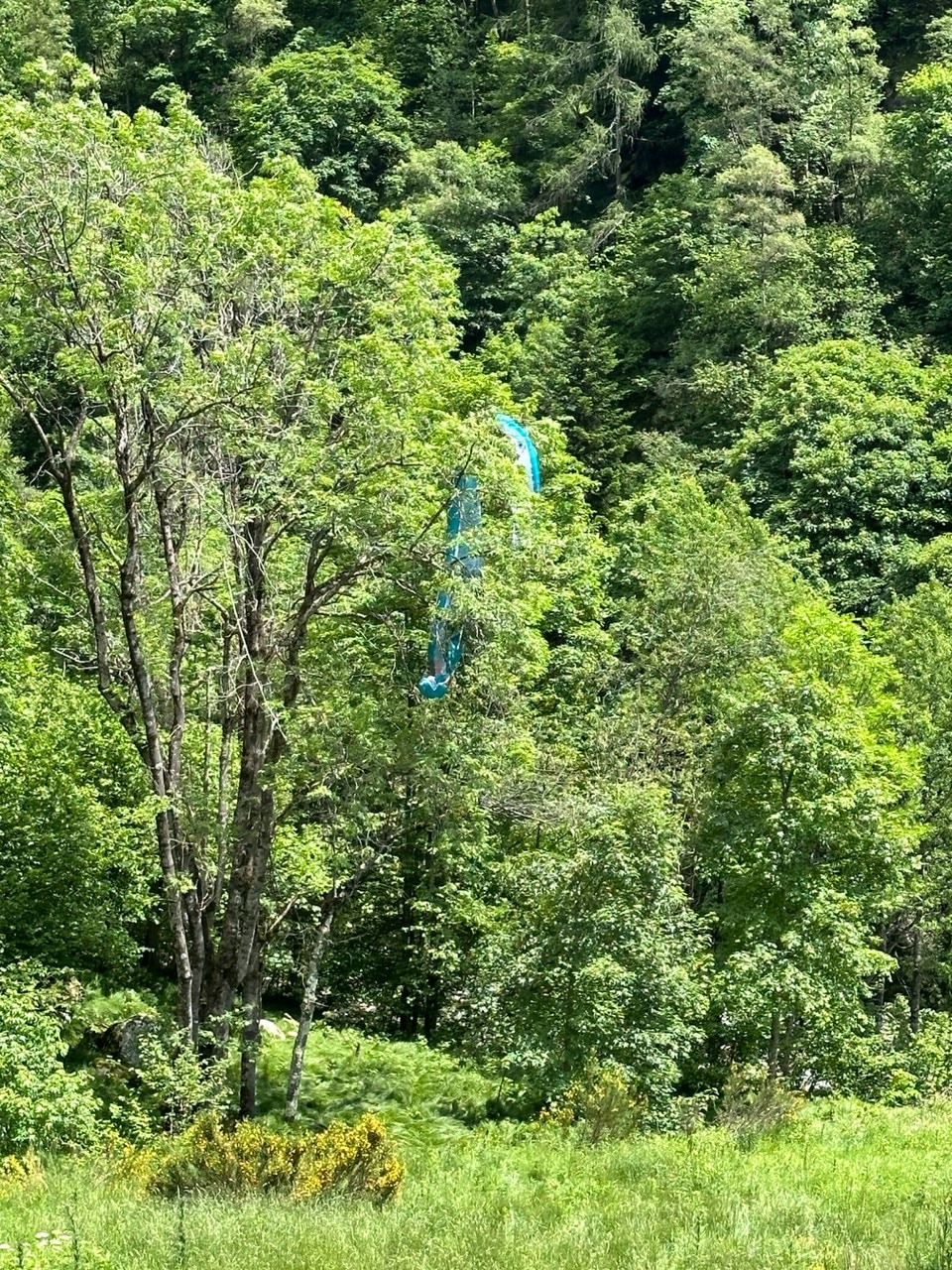 Gavin McClurg lands in a tree
He wasn't an athlete this year but Gavin McClurg deserves an honorable mention in this list after ending up in trees. Gavin was reporting on the race from the field, following the mid-pack and we originally reached out to ask if he knew of any memorable stories. He replied: "The only story that really stands out is that time yours truly nearly took himself out on a cliff face, ripped out my stabilo lines on launch under the Dufourspitze, and then forgot I didn't have very good control of the wing and hung myself 50ft off the ground in a tree on the 'landing!' Pretty wild story!" Gavin got himself checked out by medics and we're pleased to say, was passed fit for reporting duty. He eased up on the flying though.
Top image © zooom / Adi Geisegger