What's the secret to his 12-year reign of dominance, how has his approach to risk changed and who's the fellow athlete who is his hero? Chrigel tells us all in this interview, which you can also listen to down below.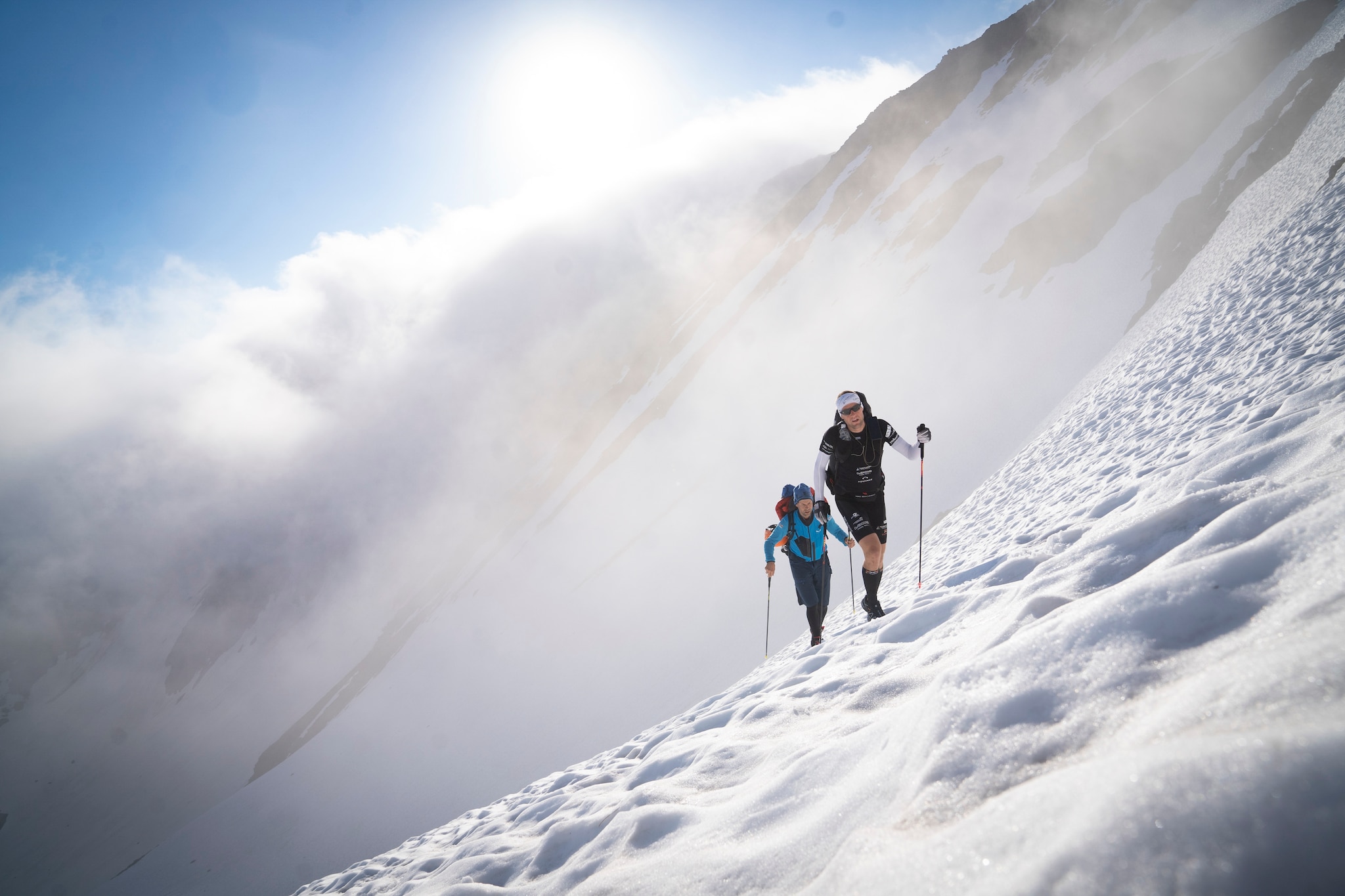 How was 2022? 

I had the perfect season. I won every hike and fly competition this year and most importantly, I was never destroyed. I'm very happy to stay healthy all season and to finish, in a way that's sustainable so I can do the Red Bull X-Alps next year.

What's the secret of your success? Talent or hard work?
I think it's a combination. Maybe my talent is to be really focused. I really like to fly. I really like to push myself, and maybe [this is] the talent. But finally I had always a good feeling for nature, for the material with the glider and good ground handling. That makes me technically good. And then I really like the competition, to measure myself with others and to push and to make tactics in the air. And finally it's my team that makes me really successful.

You like to keep your team small. Why?
Less food to organize for the race! One supporter can help me 90%, and two, they can cover 99%. If we are more, it's not really more options. Sometimes I feel I can need more help, but it's just for moments in the race and it's an adventure. It's easier to stay small and flexible.
"In 2009 I was really good in flying, I think better than now."
Would the 2009 Chrigel have won in 2021?
Good question. I think that fly wise, yes, but, but the general logistics, the way to find good goals and to focus I would lose. But if there was good flying conditions? In 2009 I was really good in flying, I think better than now, because I was young and pushing hard on the limit, and I was really doing a lot of competition. But while walking I destroyed my body immediately, I was not really trained or smart in this way.
What advice would you give your younger self?
I will tell him to be more careful not risk too much or so often! But I know that when he risks, often he has a better feeling for the race – it's helpful! So it's a really hard advice to give.
What's changed about the race?
It was an adventure, and now it's a race. It's sure that you will reach the goal, but the question is how fast. So you have to do things more fast in general, but also go more on the limit because you have to be fast. All the teams train really hard. They really know what they do. It's not like, let's go for a holiday. It's let's go for a hard adventure. The lightweight equipment and performance is really similar and there's not that much difference as it was 10 years ago.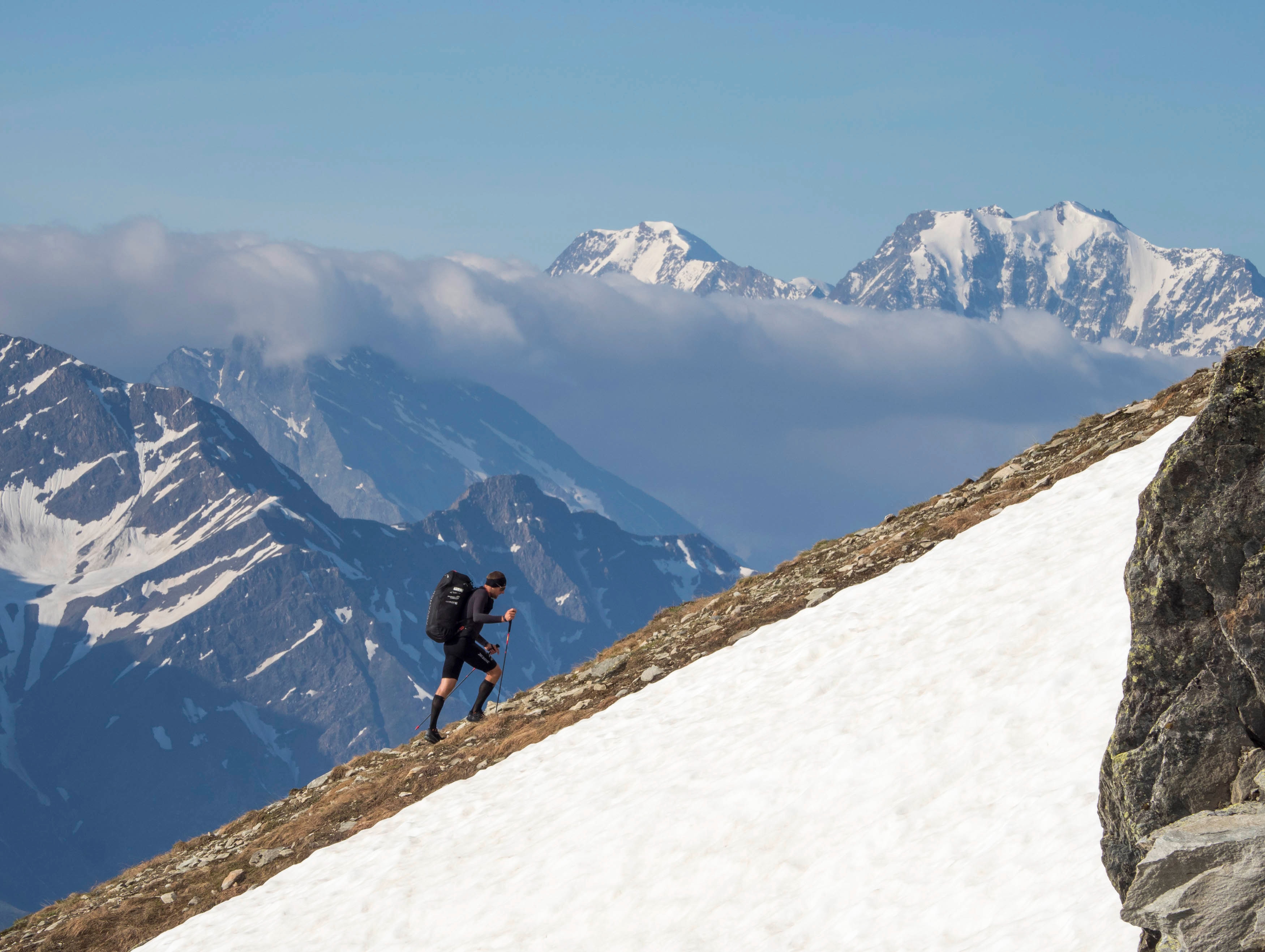 "I never made a really big mistake."
What was your favorite race?
Looking back over the last seven editions? Maybe 2013. There was so good weather. I was in a really good mood and all the decisions was perfect. Everything I did was working and I was really fast to Monaco [6d 23h 40m]. It was unbelievable.
Didn't you beat the organisation to Monaco once?
It was the first edition because they were thinking, it's not possible to fly 100k all the way to the sea. They expected a flight and a six hour walk so they would have time to build the finish and everything. And I landed on the beach. It was perfect! That was the highlight, but yeah, then I had to walk slowly back up.
And your worst moment?
I never made a really big mistake but I remember the first edition, the first day hiking to Berchtesgaden and I lost my mobile phone. I realized in the air. So there was no communication, no internet for the live tracking, nothing. [After landing] I was able to call my support Thomas, and he was so happy because he found my phone. It was in the forest, a guy had found it, and he called the last number. Thomas found the phone and the race continued.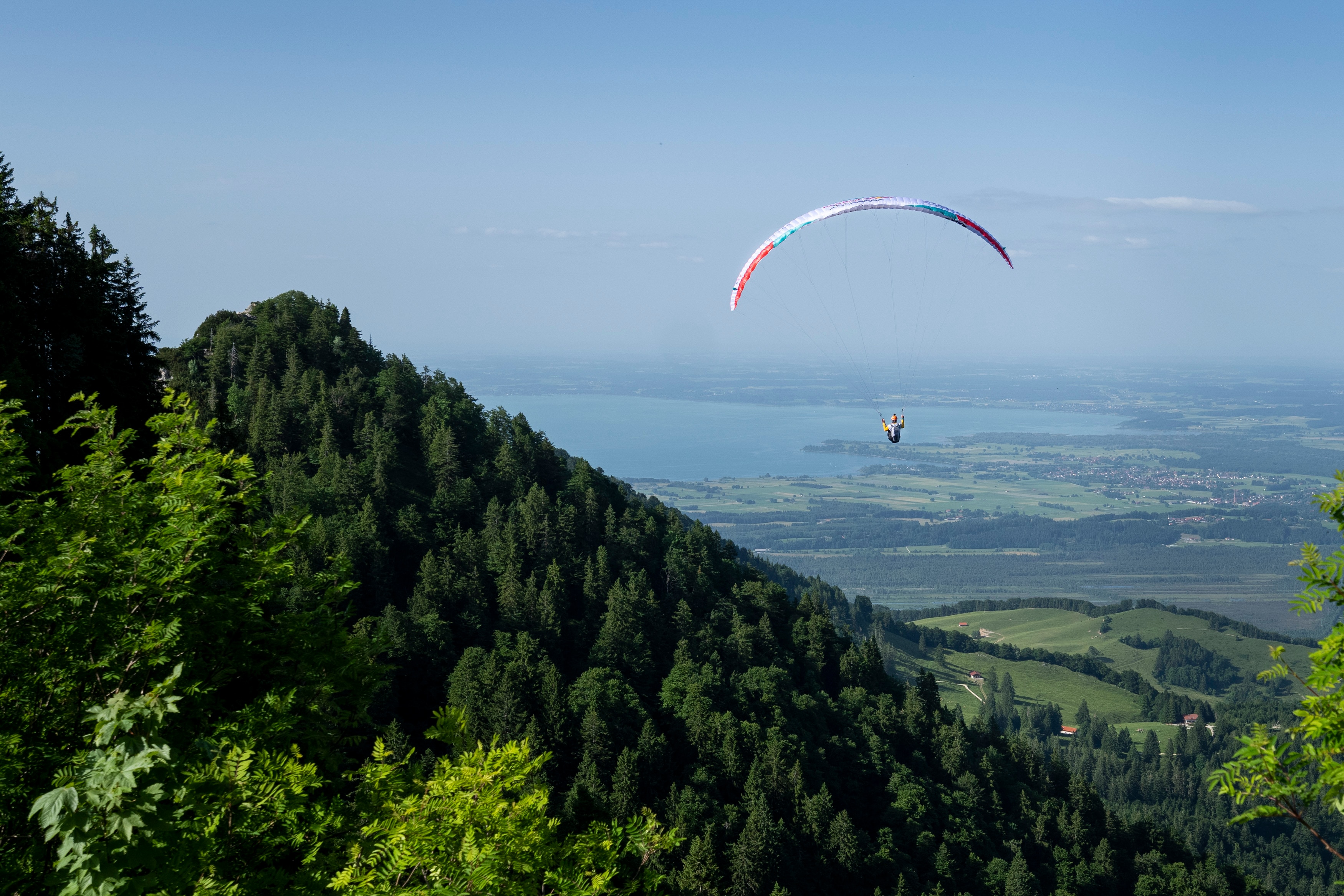 "Every flight where I land safe is the perfect flight for me."
In hindsight do you feel you took a big risk on Day 8 in 2021 when you stayed north and flew from Fiesch to Merano?
No! It felt exactly like every day. So every day we took risks – it's always the question about efficiency and if it's the right way or not? We also speak about different risks. So there is one risk of efficiency: if it's not working I'm on the ground and slow. And the other one is about safety and surviving. So if I take a flight with strong conditions, maybe it's too much risk. And then the problem is that I get an injury and have to stop the race, and this is not acceptable. So I always have to go with the feeling that it's safe, and then I push the efficiency. As soon I see that it's not safe anymore, I have to go for the safety.
We had this in the 2017 race when there was a strong wind coming and I had to escape in the flats, close to Udine. And afterwards I was forced to walk for 75k on the flat. So it was a hard lesson, but in the end it was the move to escape to be safe. And for me it was the right decision in this moment. It's the way of adventure races!
What do you say to yourself when things get rough and rowdy?
In general, it's the question about the plan B – and I say this out loud – because when I speak loud, it's more clear to me. And as long I have a good plan B, I can follow plan A, but as soon I feel there is not really an option to escape, then for sure it's time to go. Then it's not a lot of talking.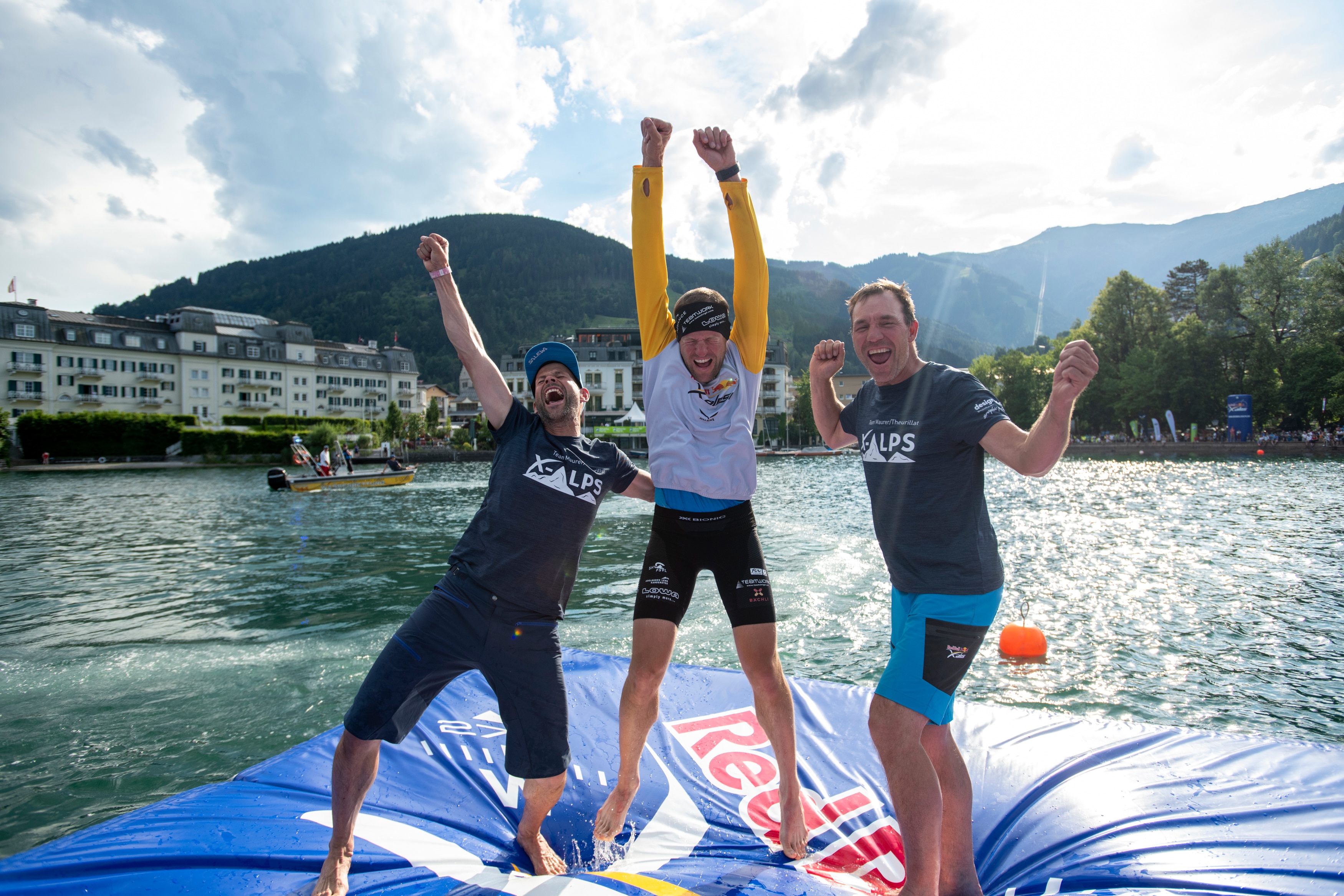 "I like to eat porridge for the extra power, and in some cases I also eat a good cake in the morning."
Has your approach to risk changed since having children? (Chrigel has two boys aged 12 and 14.)
I stopped traveling around the world for competitions. But when I do competitions I don't really think about them because I need to be focused on the moment. I always say, as soon I start thinking that I'm a father, I have to be careful, when this moment comes, I have to stop because then I'm not really free and focused on the moment, and then it can be dangerous.
Didn't one of your sons call you up during X-Pyr to ask why you weren't in the lead?
I landed in a really shitty place. Maxim passed and I had to climb 500m and it was only 60km to goal. And then Nico called and he told me, 'daddy, Max is 6km ahead of you.' And I say, yes, I know. And do you have something more important [to ask]? 'No, no, I just wanna say this.' It was so funny.
What would you do with only one day left on earth?
I think I will do a base jump.
Your perfect flight?
Every flight where I land safe is the perfect flight for me.
Who's your hero?
I was talking to Tom de Dorlodot recently and he explained his strategy flying in Pakistan. He's my hero because he's had two accidents and he had the motivation to come back and every time he's really smart and has a good mindset.
Lastly, what do you eat for breakfast?
I like bread and honey. During competition, porridge to give the extra power, and in some cases I also eat a good cake in the morning.
Click below to listen to the full interview!
Top image © zooom / Lukas Pilz