There are still fifteen athletes in the race, fighting hard for a spot in the top ten.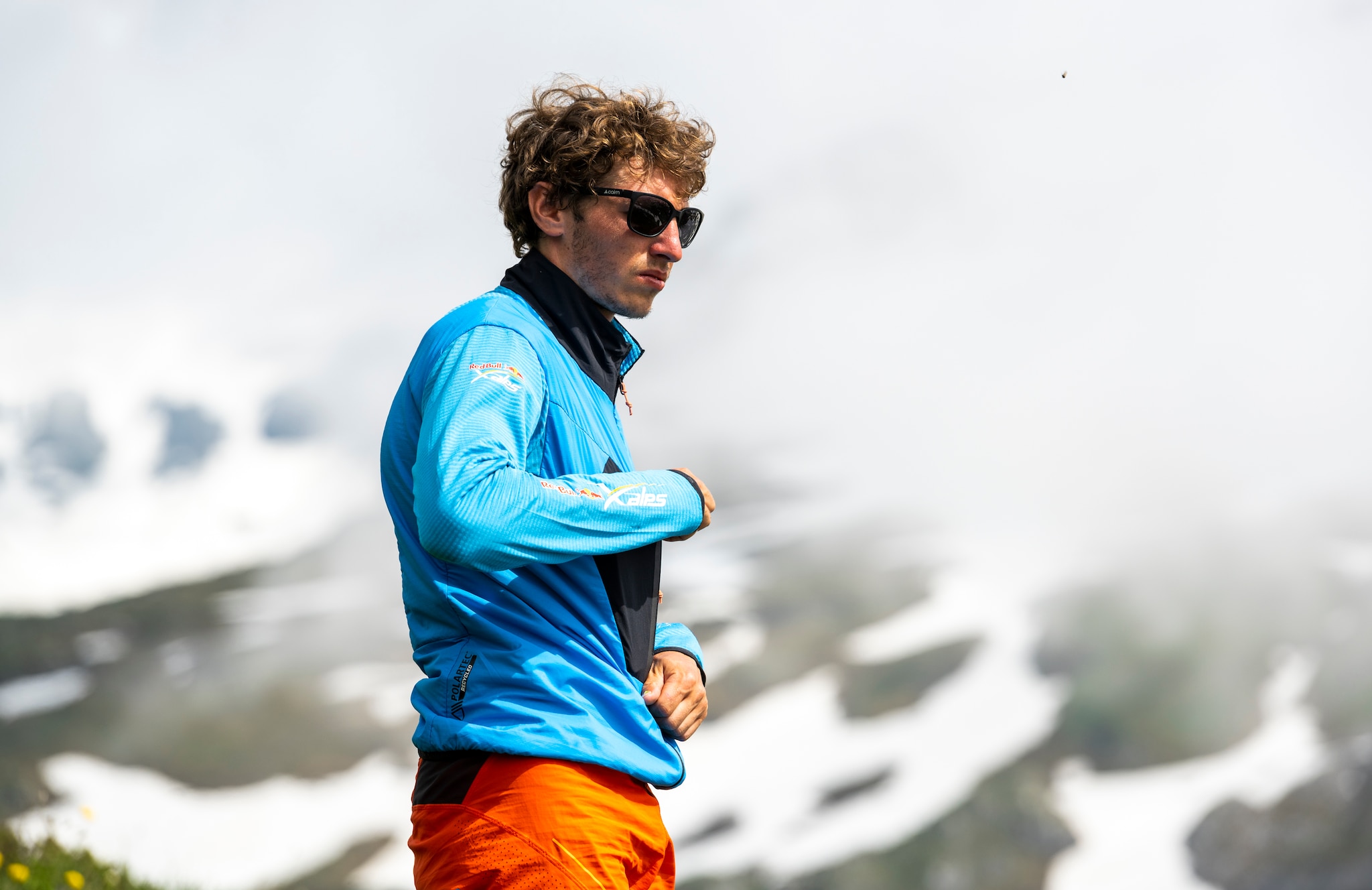 The day has seen an early start from the athletes battling it out for a place in the top ten. Just ahead of them is Aaron Durogati (ITA1) who decided to rest at night instead of using his Nightpass. That was just a tactical move to delay his penalty for airspace infringement to tonight.
Aaron is in his home area now and is feeling good, his supporter Elisabeth Egger said: "He can profit from his knowledge here. The ranking is not the most important thing. We have enjoyed the race with the team. After a mistake before Mont Blanc the weather caught up with us but considering that we did a really good job."
She added that: "If it is a very good flying day we can still make it to Zell am See, but this is looking unlikely because of strong winds in the Grossglockner area."
The same weather conditions today as yesterday apply, albeit to different athletes in different areas. Rainy conditions within the Alps are forecast, especially from North Tyrol to the Tauern, they will continue until the afternoon. That may mostly ground the athletes fighting for top ten, if the wind doesn't.
There will be mainly dry conditions from Turnpoint 9 Mont Blanc to Turnpoint 10 Piz Palü. The clouds will be scattered all day long, but the athletes there will have to deal with strong winds again, up to 15kt (27km/h) in the valleys and more higher up.
At the back, not surprisingly Théo de Blic (FRA3) was eliminated from the race at 06:00am this morning by the so-called 'axeman' who chops off the athlete in last position. He has had to sit out a penalty for airspace infringement of 48h in which Kaoru Ogisawa (JPN1) passed him.
Watch the athletes as they battle fatigue and fight for a place in the top ten on Live Tracking.