When it's raining, there's nothing you can do but dig in and hike hard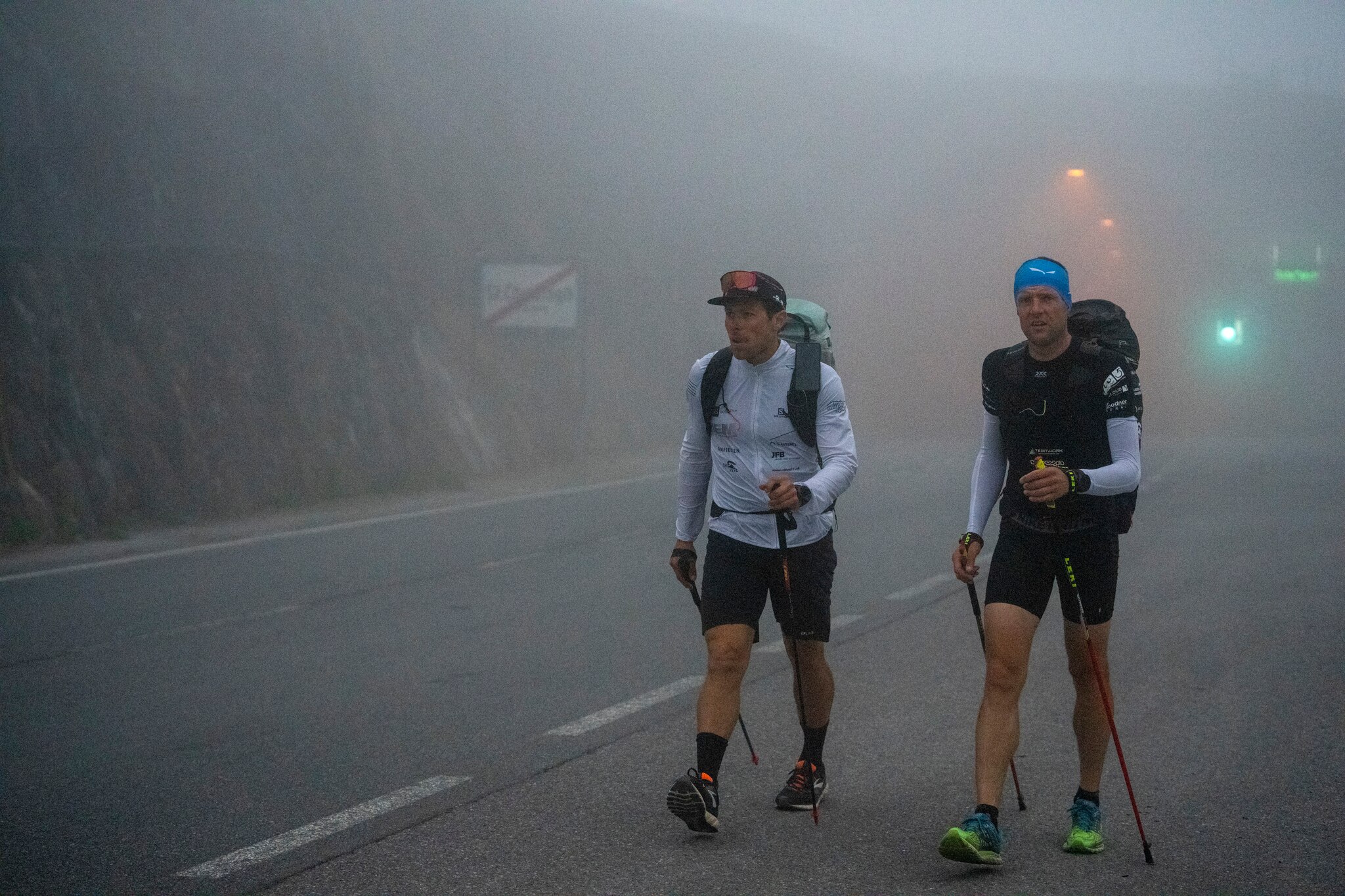 The heavens opened across much of the course-line this evening and athletes had to take shelter or simply start to hike through the rain.
As thunder rolled across the mountains and lightning flashed, athletes packed wet paragliders into wet bags and put them back onto wet backs.
Just because it's raining does not mean you can stop moving forward in a race like the Red Bull X-Alps. In fact, this is where athletes can stretch ahead by a few precious miles or even overtake the athlete in front of them – by hiking hard for hours at a time.
Athletes train to hike in the Red Bull X-Alps. In the early days of the race athletes used to run and jog as training, but in fact most athletes will spend hours speed hiking in the Red Bull X-Alps, not jogging.
Hiking and walking uses different muscles in the body, especially when carrying a sodden pack, so it is important to train the right ones. As a result, a typical training regime for an athlete will include a 30km pavement or trail hike every other day.
A look at the average hiking speeds of the top five athletes shows that Maxime Pinot (FRA1) has had the highest average hiking speed so far over the past four days"
Chrigel Maurer (SUI1): 4.78km/h
Patrick vin Känel (SUI2): 4.29km/h
Aaron Durogati (ITA1): 4.4km/h
Maxime Pinot (FRA1): 4.96km/h
Benoit Outters (FRA2): 4.69km/h
At the back, Nick Neynens (NZL1) has a bruised ankle and has averaged 3.59km/h over the last four days.
The flying might take centre stage in the day when the wind is right and the clouds are fair. But come the evening when those Alpine storms start to roll in over the high passes and the sky starts to darken, athletes are glad they have expert hiking training and know-how too.
Follow the action on Live Tracking!