The Adventure across the Alps
A full wrap up of the race and a recap of the athletes who made it great!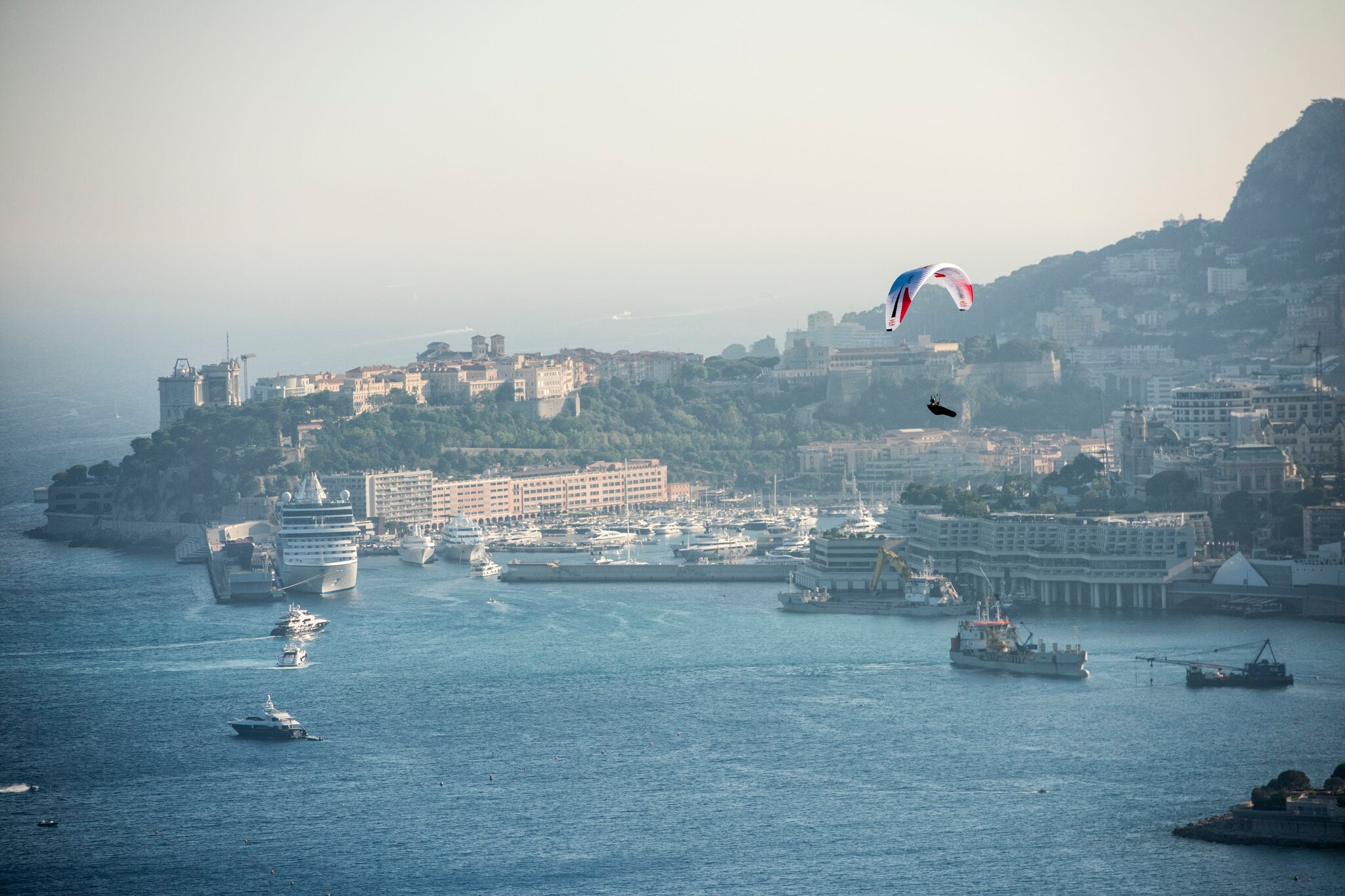 Aaron Durogati (ITA1) and Sebastian Huber (GER1) cross the finish line together, arm in arm, to win the Leatherman Prologue with Benoit Outters (FRA4) crossing the finish in third.
Christian Maurer (SUI1) calls in sick with a cold and misses the Leatherman Prologue. He is declared fit to compete in the main race, but must start the second day two hours, 31 minutes and 21 seconds behind the Prologue winners.
In pouring rain, Sebastian Huber (GER1) wins the Gaisberg König title once again, retaining his title from 2015. He wins a pair of lederhosen.
Romanian Running Man Toma Coconea (ROU) gets off to a sprinting start on day one, pulling a Ledlenser Night Pass and covering 108.8km in 13.7 hours. True to form, he hikes 915km during the race.
Team Nick Neynens (NZL) hits the road and is made up of the athletes' mum and his brother in a car. Nick's in flip-flops. It's just like the old days.
Antoine Girard (FRA1) has to withdraw from Red Bull X-Alps 2017 on the second day, following an accident during launch. He injured his knee.
Also on day two, Maurer (SUI1) surges from 22nd place into the lead to pass Turnpoint 2, Triglav, crushing the all-day lead that Coconea (ROU) had established after hiking through the night.
On day three, Stephan Gruber (AUT2) follows Girard out of the race with an injury.
At the back, Claudio Heidel Schemberger (ARG) takes the award for dogged determination. He spends a very uncomfortable and cold night in the mountains and is close to hypothermia when his supporter finds him at 2am. But he's determined not to be eliminated, battles through on a night pass and avoids elimination.
Aaron Durogati (ITA1) retires from Red Bull X-Alps 2017. He had been suffering from an injury to his knee for much of the race.
Gaspard Petiot (FRA1) proves himself to be a new French eagle and chases Christian Maurer (SUI1), even creeping ahead of him at one point. It looks like it's game on … until Petiot injures himself landing and has to withdraw. Petiot says: "It was the perfect race until this."
In all, seven athletes are forced to retire, but Che Golus (AUS), Manuel Nubel (GER2) and Krischa Berlinger (SUI2) also show remarkable determination to battle on to the last.
The Red Bull X-Alps is an adventure, not just a race. Throughout, athletes come together to hike – and fly – together as a 'gaggle'. In a contest this tough, cooperation is key.
The Axeman. His regular visits to the competition drive the athletes forward. Everest summiteer, David Liano Gonzalez (MEX), Duncan Kotze (RSA) and Jose Ignacio Arevalo Guede (ESP) are among the victims. Evgenii Griaznov (RUS) memorably avoids his blade by just 300m when Mitch Riley (USA3) can't quite do enough.
The kindness of strangers. Gavin McClurg (USA1) enjoys some Alpine hospitality when he lands up high, while on his penultimate day, Christian Maurer (SUI1) lands on a beach by the Mediterranean – and gets invited into a stranger's home for pasta and a good night's sleep. Pascal Purin (AUT3) also spends the night with a mountain farming family.
Watch that airspace. Tom de Dorlodot (BEL), Nelson de Freyman (FRA3), Pal Takats (HUN), Evengii Griaznov (RUS), Stanislav Mayer (CZE) and Tobias Grossrubatscher (ITA2) all get 48-hour penalties for airspace incursions.Facing his 48-hour penalty, Pal Takats (HUN) makes an extraordinary 50km run so he can serve it on the shores of Lake Garda. He makes it with minutes to spare.The battles at the back. The Red Bull X-Alps isn't just about the leaders. Throughout the adventure, there are some extraordinary contests and acts of courage in the rear ranks as athletes show true grit to avoid elimination, keep their pride – or just help others.
Team USA. Gavin McClurg (USA1), Mitch Riley (USA3) and Jesse Williams (USA2) fly the flag with McClurg finishing the competition in a fast foot race against Canadian Richard Brezina (CAN). McClurg wins, finishing 15th.
The scenery. Triglav, the Matterhorn, Zugspitze … and the Mediterranean, of course. Over three crossings of the Alps, the athletes pass through some of the most beautiful landscapes on Earth. And occasionally, they get to stop and enjoy them.
Benoit Outters (FRA4). The 27-year-old Rookie has the race of his life and comes in 2nd. He is the only athlete to land at Peille – sorry, Chrigel – and is greeted by his emotional mum. In fact, the Rookies impress. Simon Oberrauner (AUT4) races to the last in the battle for fourth against race veteran Flying Dutchman Ferdinand van Shelven (NLD).
Tom de Dorlodot (BEL) competes for the sixth time and, despite serious setbacks, makes his final goal: Lake Garda. Michal Gierlach (POL) also picks a good spot to end his race … Lake Como.
#guschlpower. While the first and second place athletes extend their leads, the toughest battle is often for third place. But Paul Guschlbauer (AUT1) handles the pressure and sees off his rivals. He doesn't make the Peille turnpoint, but does fly to the Med at the last minute … and secures his triple third.
… and, yes, Chrigel 'The Eagle' Maurer (SUI1) wins the Red Bull X-Alps for the fifth consecutive time.
Photo by © zooom / Sebastian Marko