While their backpacks weigh only six to seven kilo, the athletes bring a car full of gear to the race. What do they need?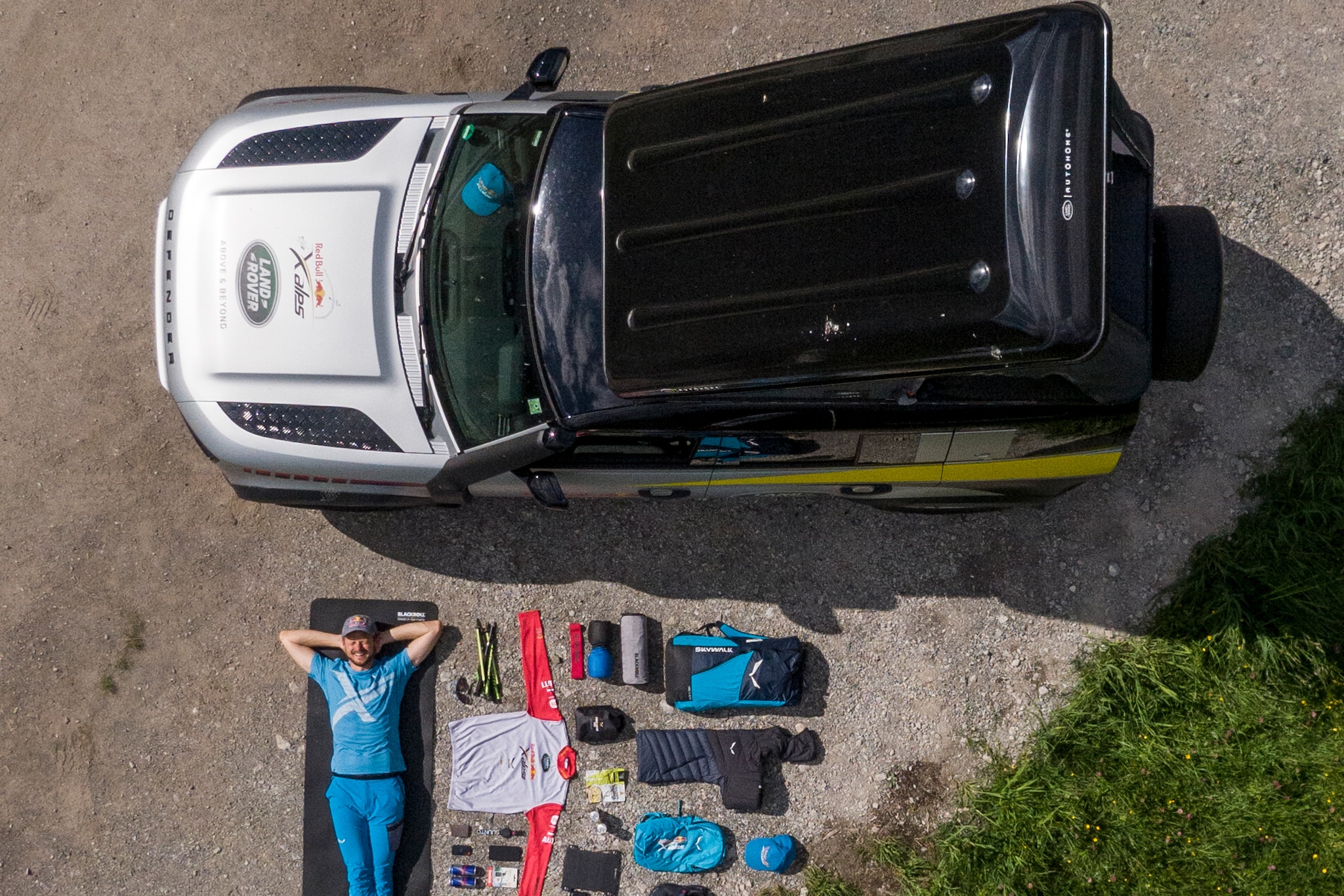 Athletes have a mandatory list of equipment that they have to bring, but the list doesn't stop there. Gavin McClurg (USA1) said that he is transporting 130 pounds (about 65kg) of gear from the US to Austria, where the race started.
First of all of course, they bring a paraglider. This means their wing, a 3kg piece of fabric and lines, and the harness, the light and comfortable seat they sit in for hours if it's flyable. Don't forget the helmet and a rescue parachute for safety. And a light but comfortable backpack to carry it all.
Then there's the clothing: shoes are incredibly important. Most athletes bring ten pairs or more. They can switch when their feet are wet or change when some shoes give blisters.
Socks are equally important. Fifty pairs or more is not unheard of, just to avoid blisters. Taking care of feet is essential in a race where athletes spend hours and hours on the ground walking, running and hiking.
Technical gear includes a tracker and a GPS to track the athletes, two mobile phones and an action camera. They will also carry a flight computer which tells them, among other things, how high they fly and how fast they are going up, down and forwards.
All this gear is a huge investment for the athletes. Most of it they buy new, it has to be the best performing gear and not worn out, to last through the world's toughest adventure race. They spend thousands of euros just on gear. Part of the gear comes from sponsors, another significant part the athletes buy on their own.
Additionally, there is travel expenses, the support vehicle, the campervan to sleep in and all the food for the whole team. These world class athletes, many of them with a regular job in addition to being an adventure athlete, are saving up for two years to pay for all this.
Do you want to support your favorite athlete?
More than half of the athletes have joined a crowdfunding campaign supported by i-CLIP wallet. When you fund your favorite athlete via their crowdfunding site, you will get an i-CLIP wallet especially engraved with their name in return as a thank you for your support.
The i-CLIP wallet is light and easy, but reliable and stable at the same time. Though a featherweight with 19 grams, it nonetheless holds up to 12 cards and up to 20 banknotes.
And don't forget to follow your favorite athlete on Live Tracking!