There are two different types of Turnpoints in the Red Bull X-Alps – here's what you need to know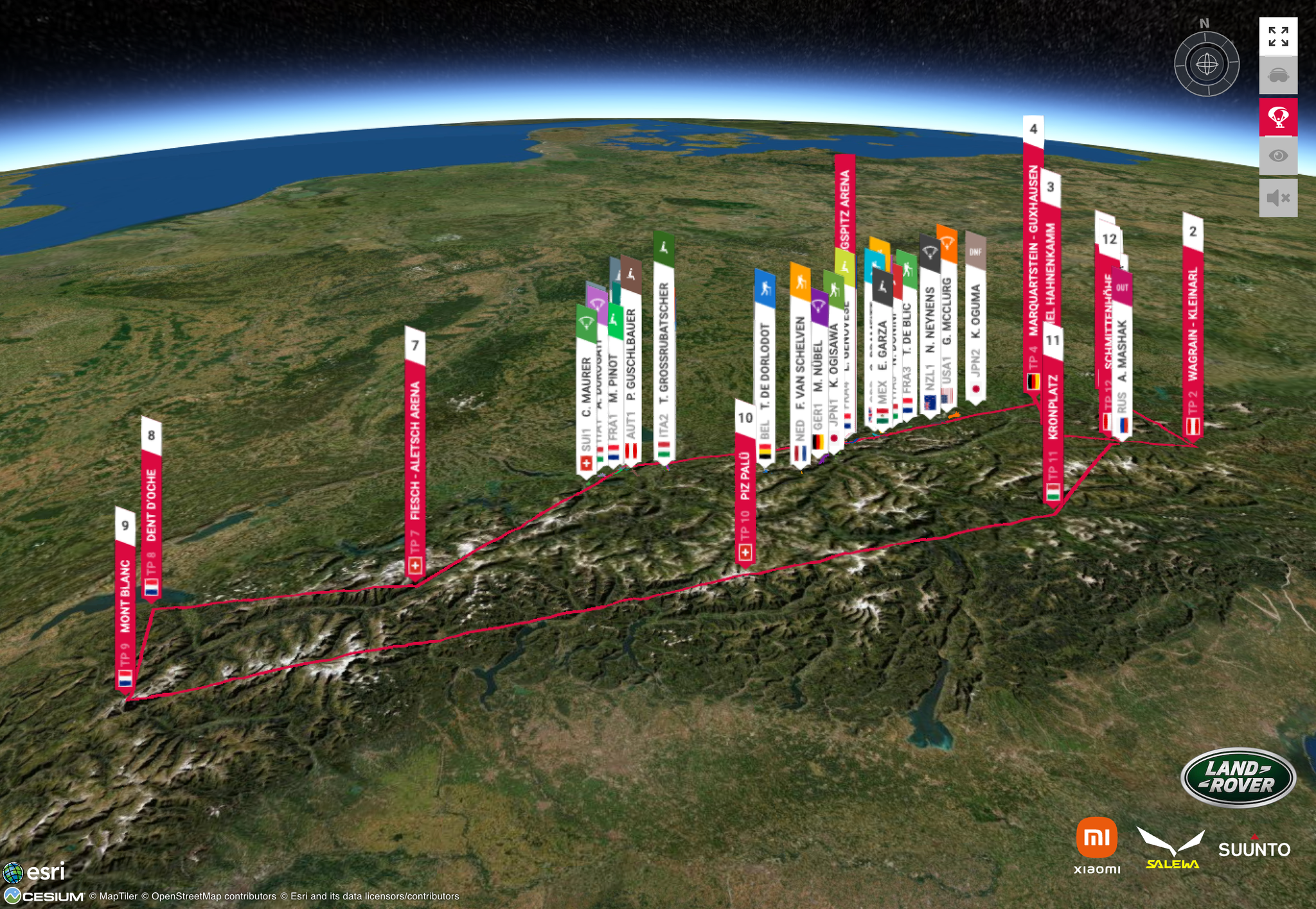 Shortly before 3pm the three lead athletes made Turnpoint 6 Säntis. From here they have 797.5km to go.
However, unlike other Turnpoints the athletes did not have to get to an exact point and sign in at a physical signboard.
Instead, they had to fly into a zone around a physical point – in this case a 2000m-radius cylinder around the summit of 2501m Säntis.
There are 12 different Turnpoints in this year's Red Bull X-Alps.
Of these, athletes must physically sign in to nine. They are:
TP1 Gaisberg
TP2 Wagrain-KLeinarl
TP3 Kitzbühel-Hahnenkamm
TP4 Chiemgau-Achental
TP5 Lermoos-Tiroler Zugspitz Arena
TP7 Fiesch-Aletsch Arena
TP11 Kronplatz
TP12 Schmittenhöhe
The others are all geographical features:
TP6 Säntis: athletes must enter a 2km cylinder around the mountain
TP8 Dent D'Oche: athletes must simply pass around this Turnpoint to the north
TP9 Mont Blanc: Europe's highest mountain at 4,809m. Athletes must pass this to the west, travelling anti-clockwise around it
TP10 Piz Palü: athletes must enter a 3.5km radius cylinder around this 3,901m mountain.
Finally, at the end of the race athletes must reach the raft in the middle of the lake at Zell am See. They can land on it after flying there, or swim out to it after hiking. This is where their time finally stops.
If you want to know more about a Turnpoint, click on its icon on the map and information will pop up, including current weather data and details about its location.