The 101 of decision making in the world's toughest adventure race.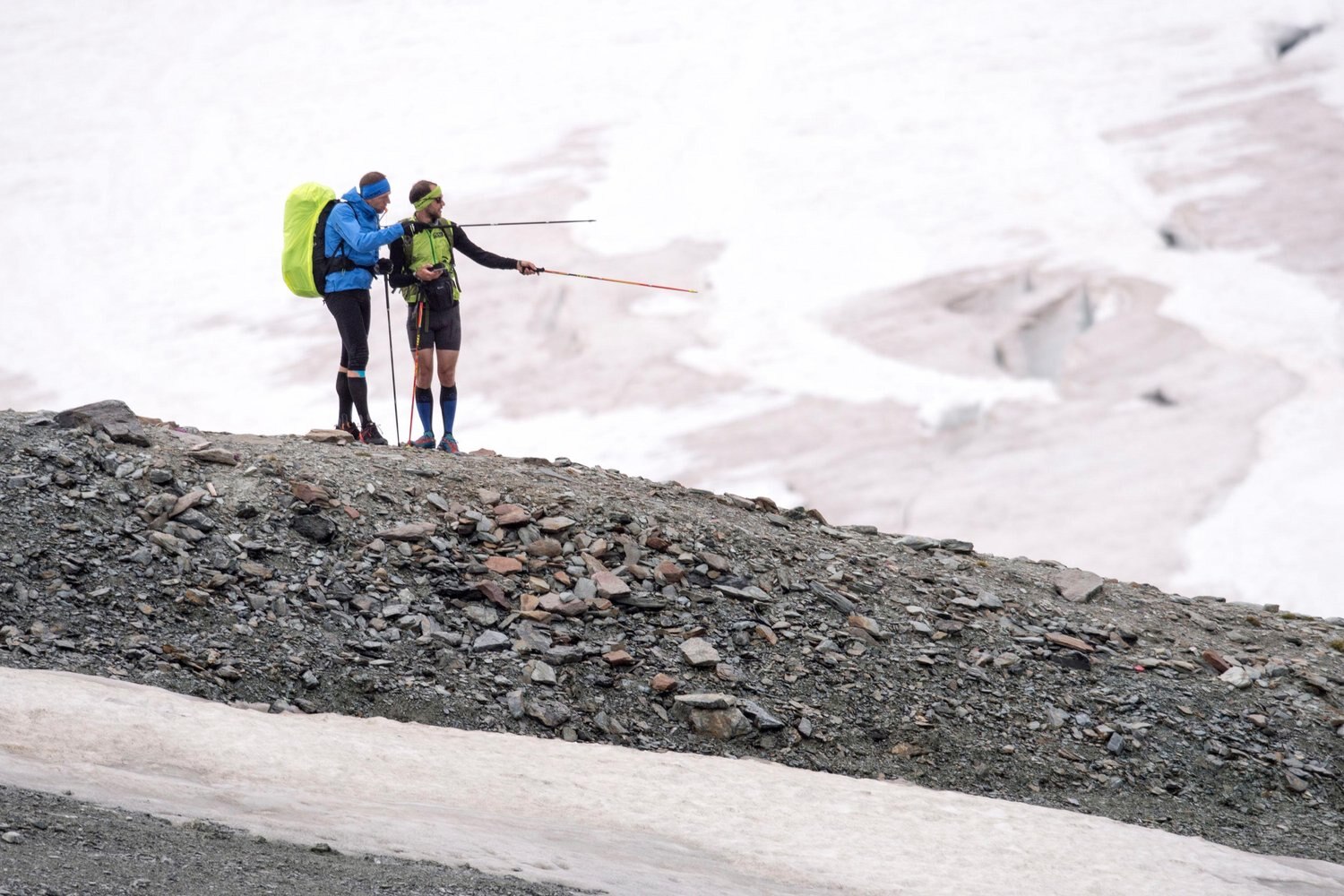 Is the Red Bull X-Alps a team race or a solo challenge? What makes a good strategy, what role do the supporters really play? Here's everything you need to know.
When is the best time to hike or fly?
Athletes will always fly if conditions allow, as their speed is up to 10 times faster in the air. They can hike for most of the day to cover what they could do in an hour of good flying. The whole strategy therefore is built around flying as much as possible. In the morning, it means hiking to a good take off point. If they have to land during the day, they'll try to do it on high ground or top-land. After their last flight of the day, athletes will try to climb back into the mountains to be in position in the morning.
Where's the best place to stop?
The best place for athletes to finish the day is as high as possible, close to a launch site. However, they also need to connect with their supporters, eat, prepare equipment and get as much sleep as possible. That usually means a compromise like a remote, high mountain village.
What do the supporters do?
It's a long list. The job includes race strategist, meteorologist, navigator, nutritionist, cook, driver, psychologist, first aider, masseur, communications manager, race liason, project manager, battery charger. And friend. In short, they do everything for the athlete except go to the toilet for them.
What is the ideal strategy for a team?
The official supporter will typically work out the game plan for their athlete every day, constantly updating it as conditions dictate. In reality, that means spending 99% of their time assessing the weather and flying conditions – searching for the routes that will offer the best chance of thermals. Sometimes they have their own weather experts they call upon to get an edge. They'll use their own experience as paraglider pilots and adventurers to then interpret the data. Other team members will typically focus on supportive roles, driving, taking care of the cooking and looking after the main supporter.
Sounds a bit like F1 or Offshore Ocean Racing?
Exactly. For some teams the athlete is like a robot remotely controlled by their supporters. One of the reasons for this is the grueling and punishing nature of the race. After a few days athletes are quite often simply unable to think for themselves and depend 100% on their supporters to make the strategic decisions for them, leaving the athlete to focus on the physical aspects of the race – hiking and flying. Not every athlete likes to feel like they're on remote. There are many, like Nick Neynens and Gavin McClurg who thrive on making their own calls.
How do athletes maintain their energy?
Athletes can expect to cover hundreds of kilometers on foot during the Red Bull X-Alps, running the equivalent of an ultramarathon every day for up to 12 days. It requires not only extraordinary endurance but also an ability to conserve strength and stay injury free. The list of athletes during the race history who've gone out too hard at the start and wrecked their bodies, forcing them to retire early, is a long one. It happened to many in the last edition. The best strategic card to play at the beginning is to go easy, something that can be challenging when the adrenaline is pumping. There's always time to put in big efforts later on. Staying strong also comes down to the nutrition and care they're getting at the end of the day.
Do athletes ever play off each other?
The race is often described as an adventure first, and a race second. A camaraderie naturally builds up between athletes and often they team up and fly together. Flying in a 'gaggle' also brings tactical advantages – working together, athletes can fly further faster.
However, there are always games to play. In 2015 Paul Guschlbauer briefly overtook Chrigel Maurer. But did he really outfly the Swiss Eagle? Or did Chrigel allow him to get ahead so he could check the flying line? On take-off, athletes often compete to out-wait each other: everyone wants someone else to go first to see what conditions are like. They will also keep their Night Pass intentions very close.