The latest info for local fans looking to watch the race.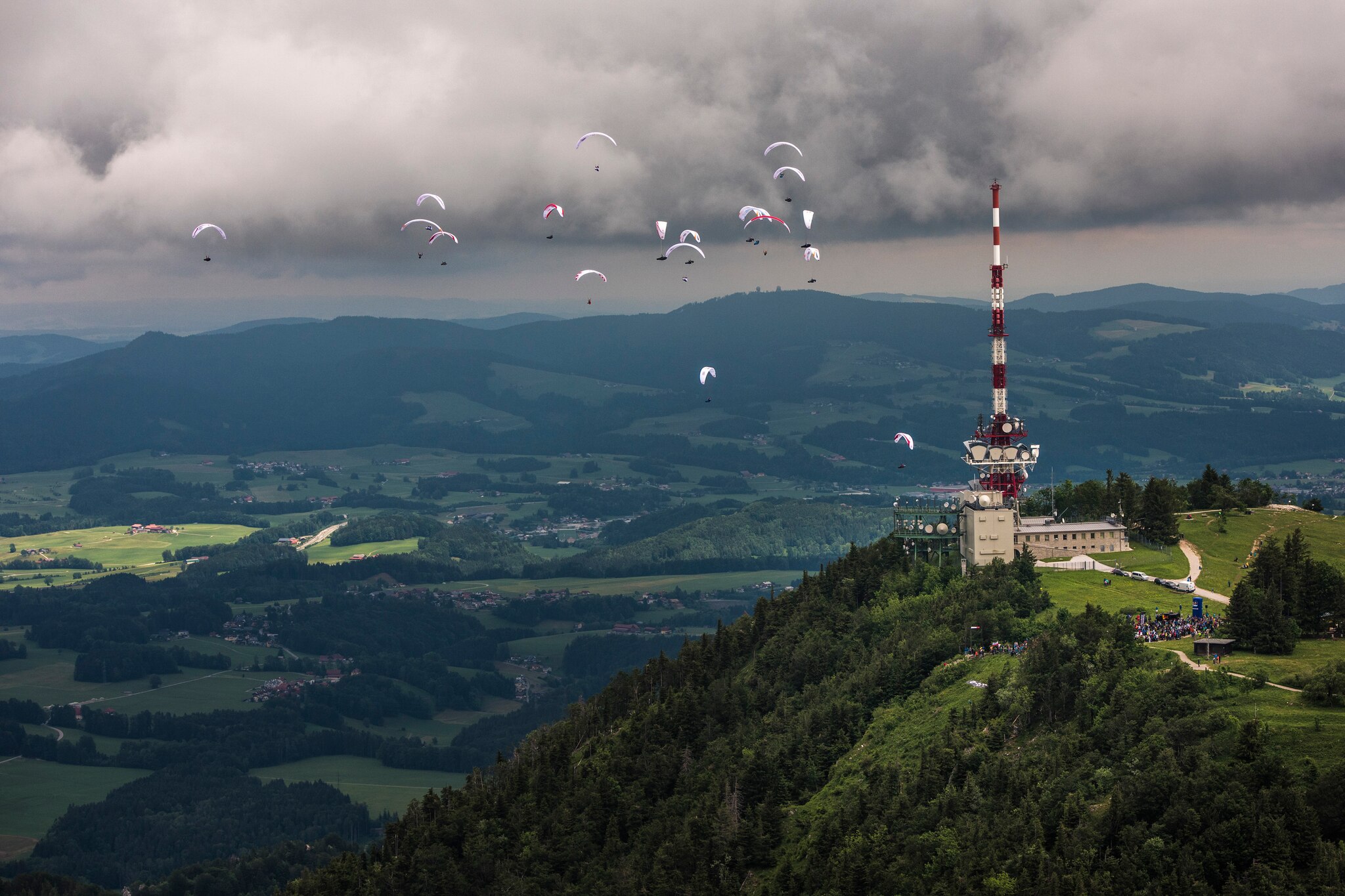 Can I come to the Prologue?
We are encouraging all fans to follow the action remotely via Live Tracking (in our view the best place to see everything unfold). If you do come to Wagrain-Kleinarl (it's a beautiful place so we understand why), please stay way from the athlete village, campsite and all official race offices. Any unauthorised person who approaches these sites will be asked to move away. Thank you for your understanding, it's vital that we stay COVID-safe.
What's the situation with the Press Conference?
The Press Conference is an invitation only event for media and VIPs. But you can watch the livestream which will be broadcast live on our website from 10.30am on Saturday June 19th. Any media should contact media(at)redbullxalps.com.
Can I come to the start?
We are asking all fans to avoid coming to the start in Mozartplatz and not to come to the Gaisberg to ensure we stay COVID-safe. You can read more about our COVID safety policy here.
What about the buses?
Unlike previous editions, there will be no shuttles to the top of the Gaisberg and the road will be closed from the Zistelalm onwards. We want to ensure we abide by all the safety regulations of the city of Salzburg that have allowed the race to go ahead. That means no big crowds. Once again, we appreciate your understanding.
Can we meet athletes along the way?
We would love our fans to visit our Turnpoints, which are great places to catch the action. But we ask that you always check the latest advice for the region and abide by all the social distancing and other health regulations.
Watching from home
The Red Bull X-Alps is ideally set up to follow remotely and this year we have worked hard to make Live Tracking better than ever. Select your favorite athlete, dive into their stats, or select cockpit view for a near-virtual experience of flying through the Alps via our incredible mapping tool. Our dedicated news team will be updating the newsfeed every 15 minutes and sharing all the latest social updates. Our advice? Get yourself a big screen, load up the fridge, invite some friends, sit back and enjoy.
Get ready for the action! The Prologue takes place on June 17 at 10:00AM (CEST) and the main race starts on June 20 at 11.30AM (CEST).
Top image © zooom / Sebastian Marko