The afternoon has been slow to almost all athletes, owing to really miserable weather.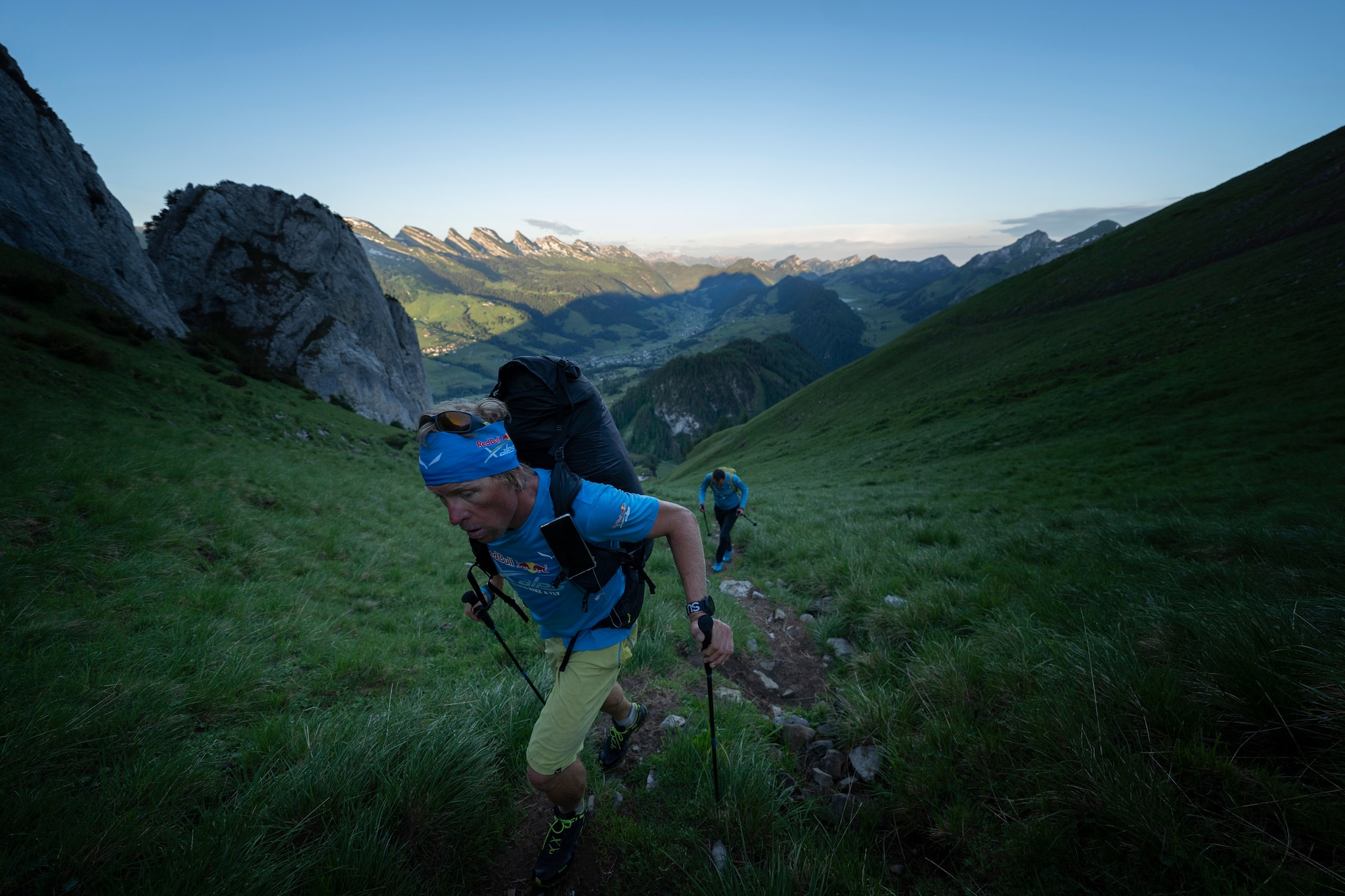 Around midday, the weather in Switzerland took a turn for the worse. It started raining, winds were blowing, conditions were realy miserable. Ever since that time, athletes have been grounded and are walking along valleys, drenched by the relentless rains.
Race leaders Chrigel Maurer (SUI1) and Patrick von Känel (SUI2) will surely have imagined this day differently. Both live in the Frutigen valley northwest of the Eiger range. The turnpoint they are at now, TP7 Fiesch - Aletsch Arena, is just on the southh side of that impressive mountain range. Instead of flying in this magnificent high Alpine arena that they know as no other athlete, they are miserably walking along in the rain.
Even in these conditions, the athletes manage to pull off short flights. All five athletes that have crossed the Furka pass by now, Chrigel, Patrick and Aaron Durogati (ITA1), Benoît Outters (FRA2) and Maxime Pinot (FRA1), have taken off from the top and fle down into the Rhône valley in less than ideal flying conditions. Chrigel was seen taking of in strong winds, flying off to the side.
The leading group are on each other's heels and chasing hard. They are just 15km apart.
In the mid-field, Tommy Friedrich (AUT3) is having an amazing day. He flew 195km today in 5,4h, hiking only 31km, putting himself in a respectable 15th place up from 20.
He's got a ways to hike though, because he is crossing the wide Rhine valley right now, catching up with Ferdy van Schelven (NLD) and Tom de Dorlodot (BEL) who have just passed Turnpoint 6 Säntis.
See all athletes positions now on Live Tracking!