The Red Bull X-Alps is a pretty serious race, at times it can be demanding, scary and physically exhausting. Which it's why we celebrate some of the race's lighter and more unusual moments.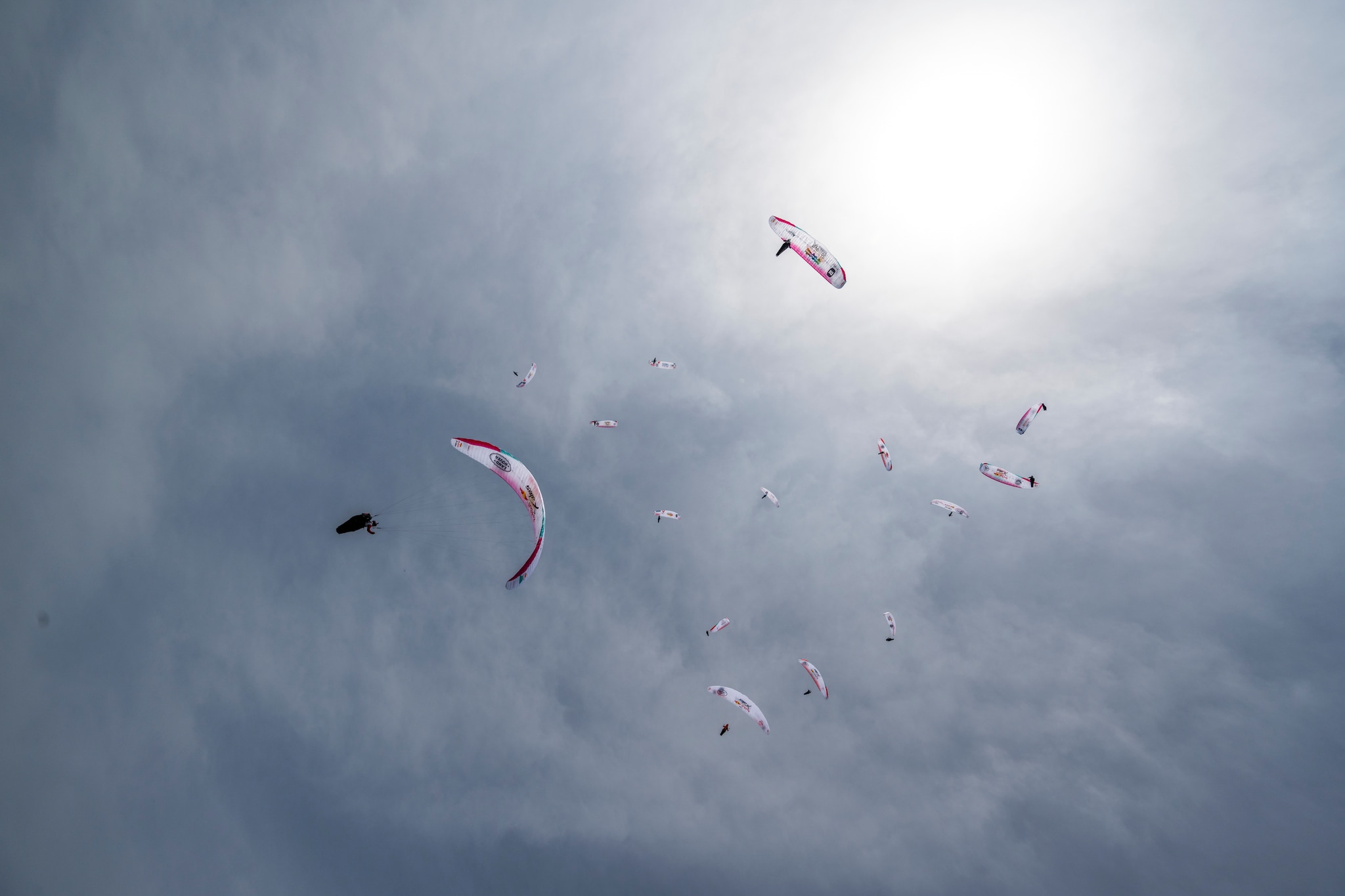 LOST PHONE LEADS TO BETTER THERMALS
One of the great moves in the race occurred on Day Two when Paul Guschlbauer stormed into the Kitzbühel Turnpoint in first place after an amazing flight from Zell am See. Clearly the Austrian was back on form, despite breaking his leg three months previously. It was proof that he still had it, could still threaten the podium. But was it a sixth sense or a cleverly executed master plan that saw him fly when others struggled? The real reason was a bit more mundane. "I lost my phone and spent 45 minutes searching for it," Paul explained. "The wait meant I got better thermals."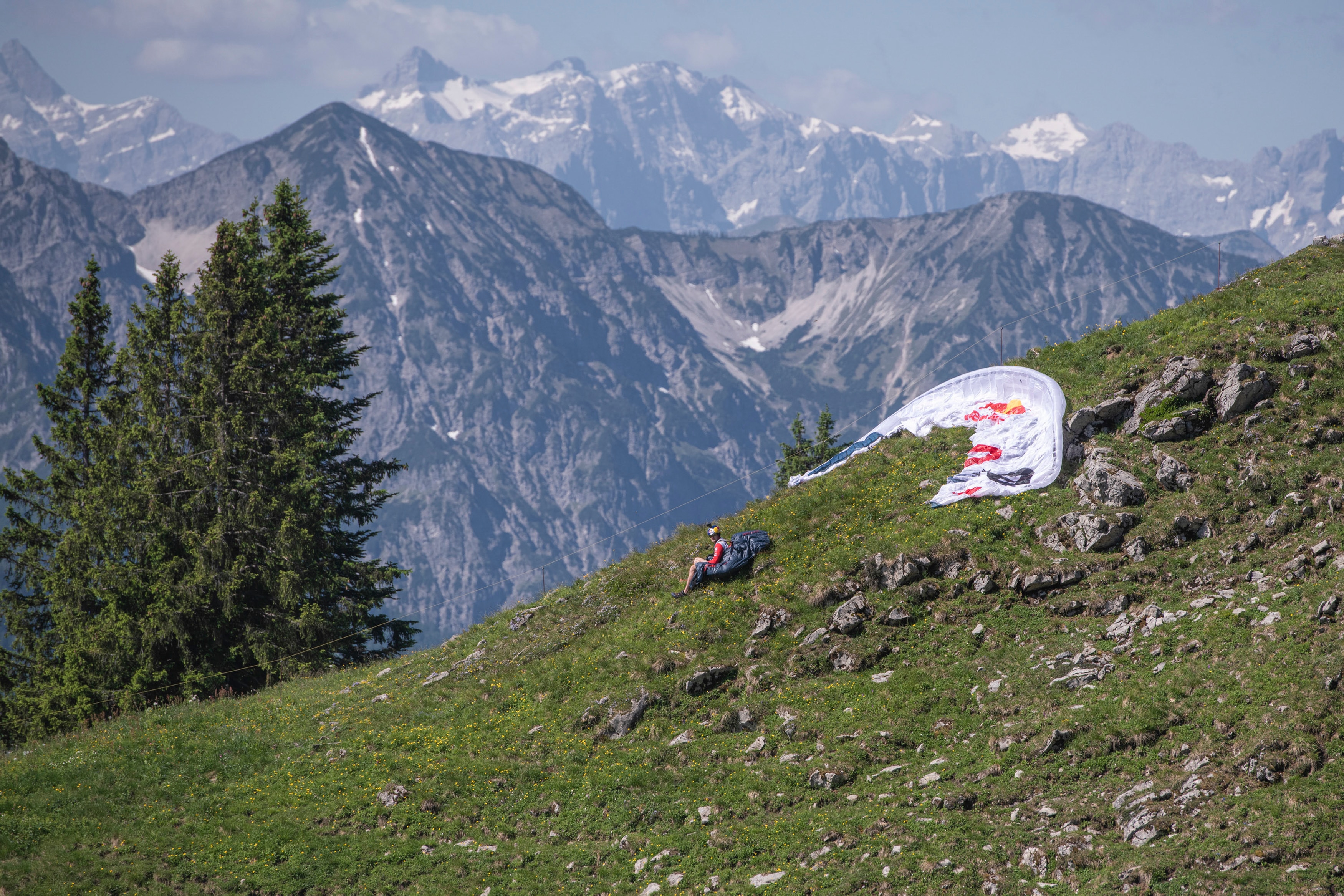 STEVE BRAMFITT'S MISUNDERSTANDING WITH A FARMER
Towards the end of the race, British athlete Steve Bramfitt found himself in urgent need of shelter after a hard landing. Fortunately, he and his supporters came across a mountain hut. They managed to gain entry – it was an emergency – but then the hut owner appeared and he wasn't happy. "This motorbike came up with this man with a machete and he was like, 'what are you doing'. We thought, 'Uh oh, this guy looks scary'. But long story short, Olly sweet talked him. It turned out he followed the Red Bull X-Alps and two years ago Paul Guschlbauer stayed in an airbnb of his. When we showed him the live tracking and the state of my leg, he was ok. We gave him a cap and some money for the night and he was a happy chap."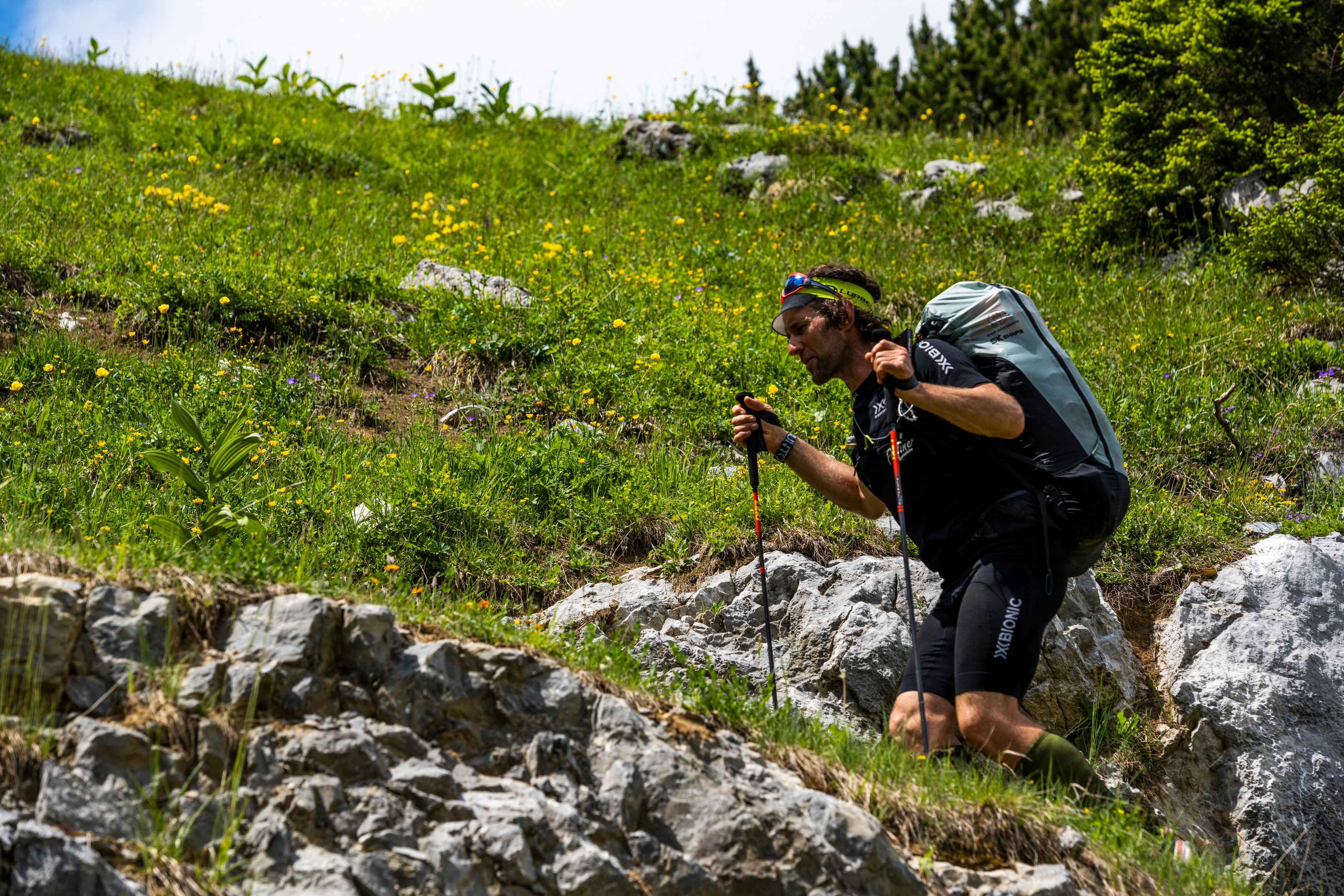 WOLF CHASES EAGLE (MAYBE)
It was a story that was too good to be true – Chrigel the Eagle was stalked by a wolf the night he pulled a Night Pass after his epic flight from Switzerland to the outskirts of Merano. Local media got wind of the story; calls were made to the University of Innsbruck to determine whether it really was a wolf and whether this could be one of the wolves that has been attacking local livestock. (The re-introduction of wolves into parts of the Alps is not universally popular, particularly among farmers and it's a hot topic among locals). So was it really a wolf? Yes, said the man from the university. Final word to Chrigel: "It was a dog," he laughs. But that's what he thinks. Maybe it really was a hungry wolf… At any rate, after the photo, it slinked away into the darkness to find another prey…
SURPRISE DINNER
Team SUI1 got a welcome surprise when they arrived at the cable car station above St. Christoph am Arlberg. The end of the day is usually a pretty spartan affair, especially if Thomas Theurillat is doing the cooking. "Pasta is pasta," is his mantra. But on this occasion, a supporter turned up with tables, chairs, beers and wine, and a spread of hot food including spaghetti bolognese, salad and Wiener schnitzels. The best part? It was on offer to everyone, including photographers and reporters. Hot food never tasted so good.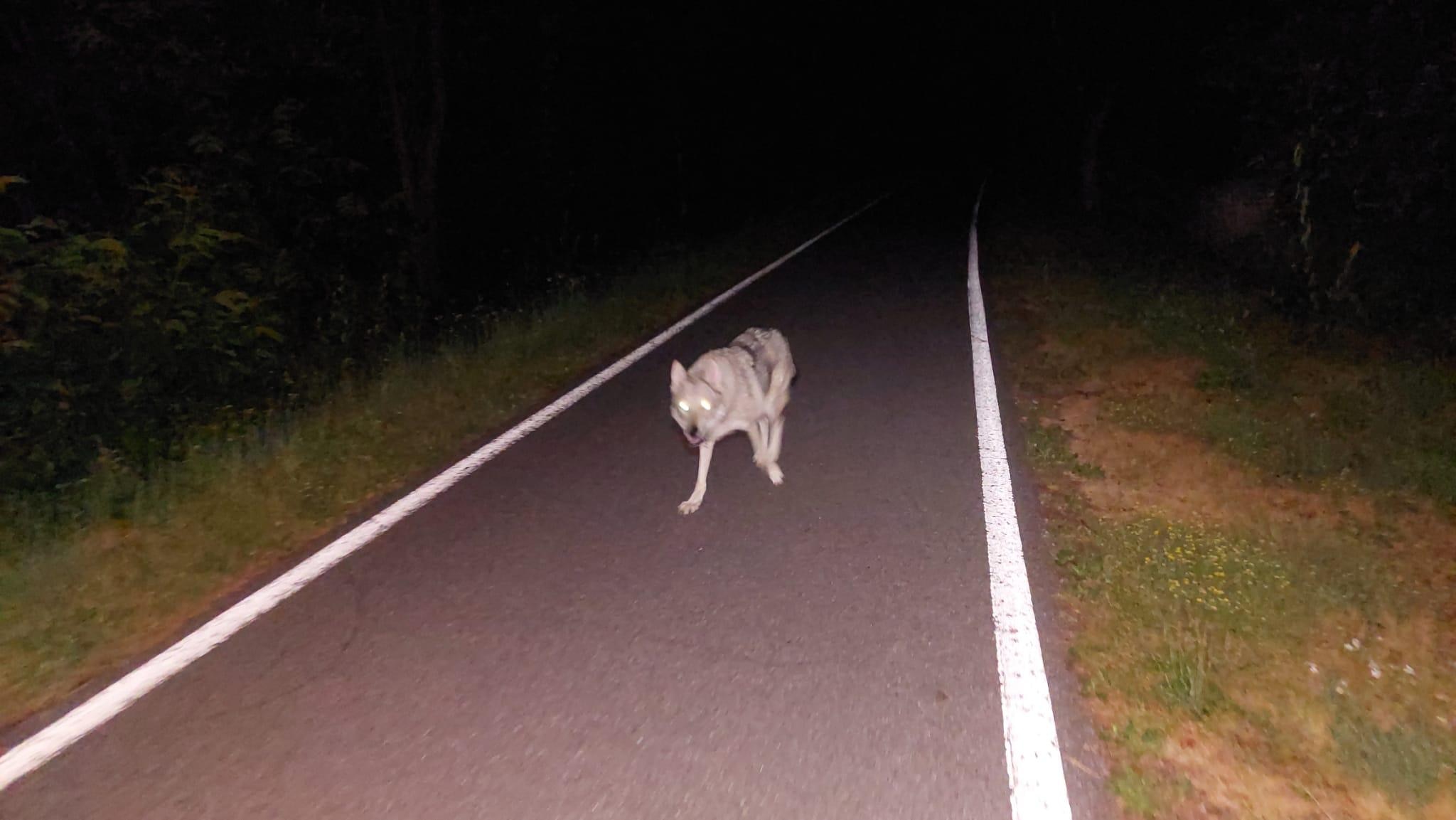 MOONLIGHTING ON TINDER
The lengths to which supporters go for their athletes is well known. But what team AUT1 supporter Bettina Strittl did for Paul is perhaps beyond the call of duty for most – she set up a Tinder account to get the team's washing done. But just in case anyone gets the wrong idea, she made clear she was in a happy relationship and no romance was on offer. Says someone close to the team: "She set up an account just saying she was travelling through the Alps following the Red Bull X-Alps and needed to get the washing done, if anyone had a machine." Amazingly, the ruse worked!
THÉO SAVES CHRIGEL
Chrigel's magic move on Day 8 across Switzerland is well documented, but it could have ended very differently had team Théo de Blic not come to the rescue. "I had problems with power," Maurer explained after the race. Unfortunately, in the rush to keep up with his athlete, supporter Thomas Theurillat was already travelling through the Furka Pass tunnel and couldn't help. Step forward the supporter of Théo de Blic, who was travelling in the opposite direction. He generously agreed to give a cable. Maurer was able to top land, connect his devices to some power and take off on the flight that sealed his victory.
Do you have a favorite, unusual moment from the race? Let us know in the comments on our social posts.
Top image © zooom / Lukas Pilz