Signboards: curse or blessing
Signboards can pose challenges for athletes. The one that manages those best has an advantage.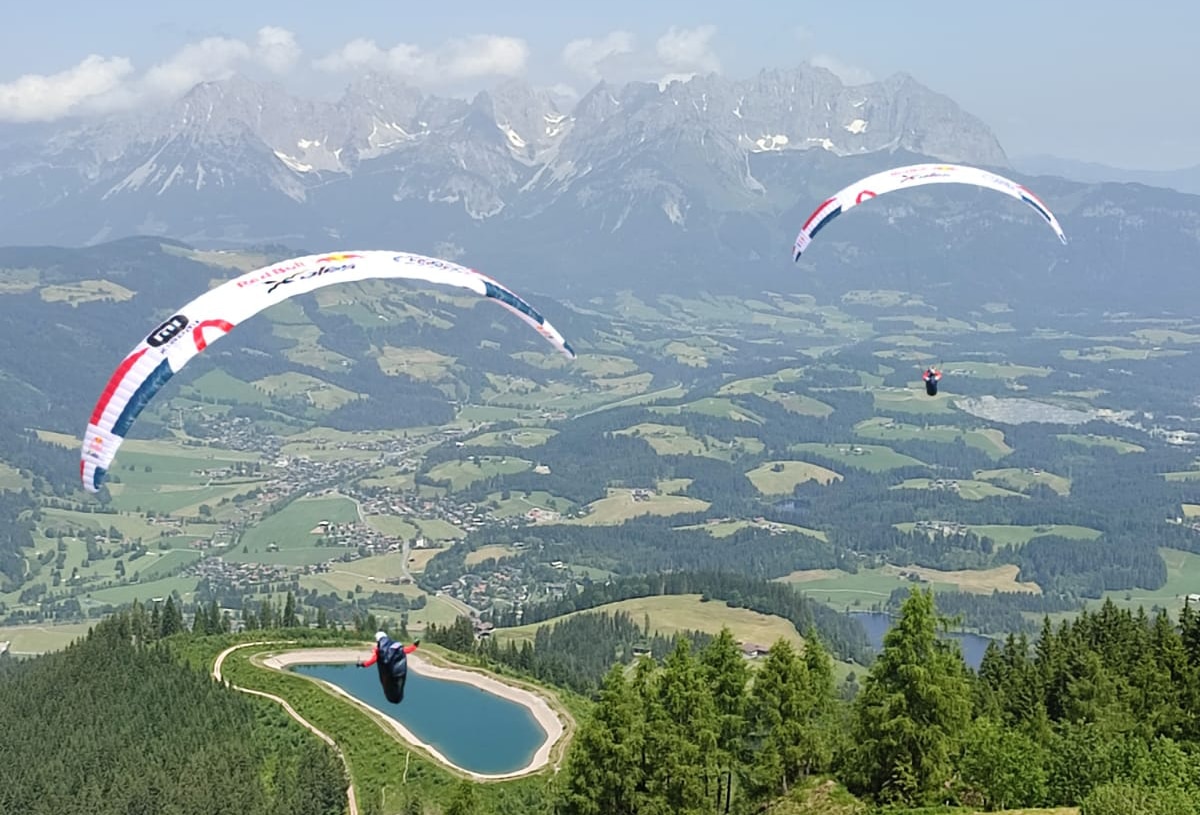 Most turnpoints have signboards that the athletes must sign. This proves that they have tagged the point and they can fly on.
That is different from a cylinder where they have to fly through. The cylinder is imaginary and goes up to indefinite heights. The athletes can fly on, as long as their GPS trackers register that they have flown over, or close to the turnpoint.
For spectators, signboards are brilliant. They can watch the athletes fly or walk in, sign, rest and take off again. Many athletes will curse these signboards, however. Especially in beautiful flying conditions like this morning, a signboard forces them to land where they could have stayed high up in the air and fly towards the next turnpoint.
And if they make a small mistake, such as Maxime Pinot (FRA1) at TP3 Kitzbühel-Hahnenkamm this morning, they have to land below the turnpoint, hike up, sign and go on. This takes a lot of time.
A signboard on the valley floor low down, such as the next one, TP4 Chiemgau-Achental, poses different issues. In this case, they first have to fly through a cylinder out in the flatlands, where finding thermals may be more difficult than in the mountains. Then they either fly back to the location of the signboard where they land. If they don't manage this fly back, they walk for about 10km, which will be hot, humid and frustrating.
But the race is not about flying as fast as possible from start to finish. The challenge is also about managing these turnpoints in the right way. The athletes who manage these challenges the best have an advantage. This is what makes an adventure race like the Red Bull X-Alps stand out from other competitions. It is not only about hiking fast, climbing mountains or flying far.
The most well-rounded athlete will win the race!
So make sure to follow them live NOW on Live Tracking.