There are now less than two months until the start of the Red Bull X-Alps – here is a snapshot of what seven athletes are doing ahead of the June 20th start.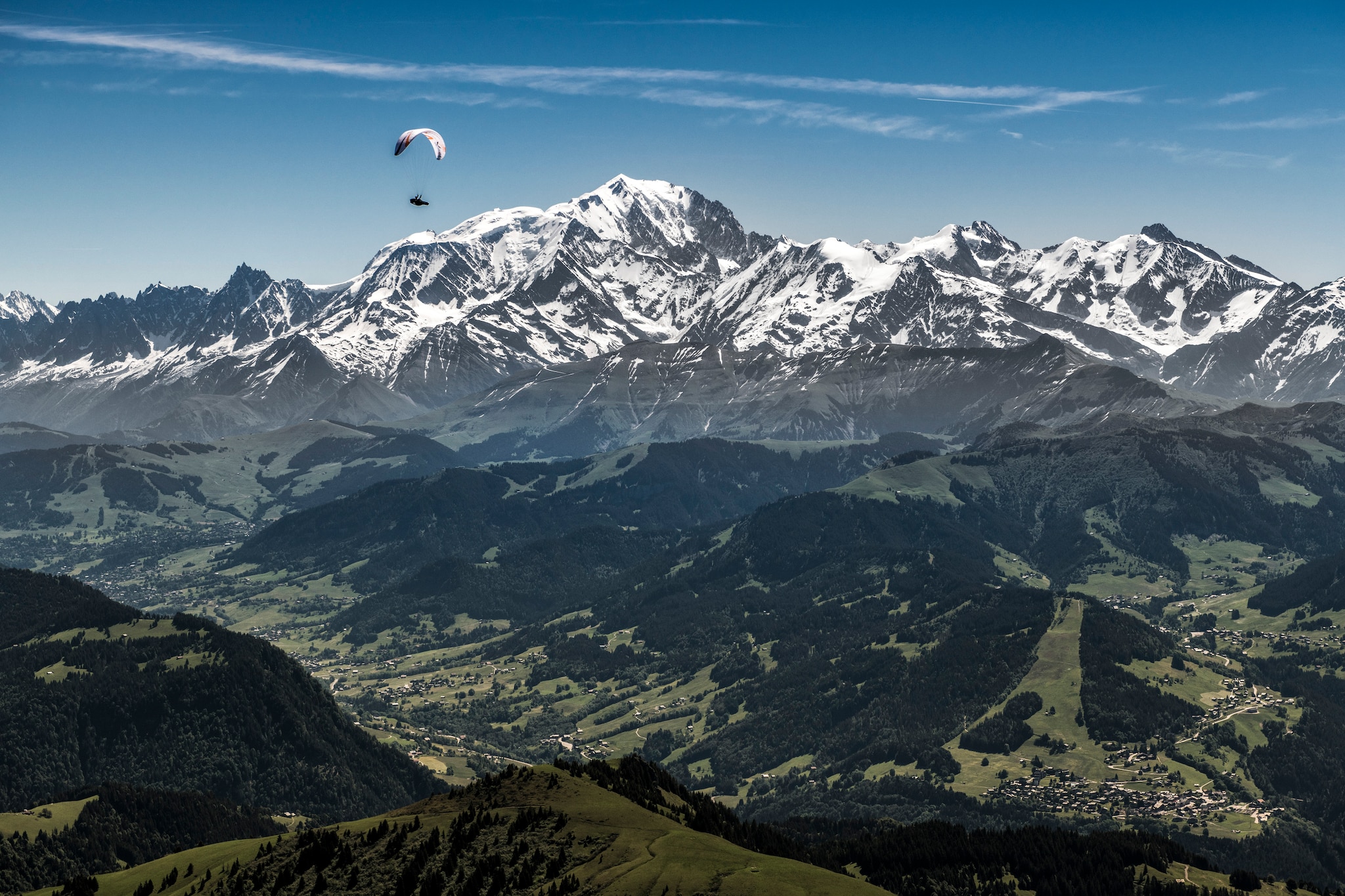 THEY'RE PUSHING HARD
Steve Bramfitt has had his foot hard on the gas the last few weeks. He's been training on foot, skis and bike, putting in as much as 3,700m in a day. He's also been training with Swiss athletes such as Patrick von Känel and Maurer's X-Alps academy. But the big challenge was skiing the Patrol des Glaciers route from Zermatt to Verbier, (62km, 4,583m) in 18h 27m earlier in April. "This was the longest coldest ski tour I've ever done," he wrote on social.
THEY'RE DOING SOME EPIC FLIGHTS
Laurie Genovese just flew a 300km triangle. She set off from St Hilaire, well known among Red Bull X-Alps fans as the familiar hopping off point for the old run to Monaco. She turned east at Cheval Blanc and then back north along the western edge of the Ecrins, finishing in the valley where she started after a flight of 10h 36. "Watch out Chrigel," was how one former Red Bull X-Alps athlete wrote. She just needs to practice her 100km hikes next!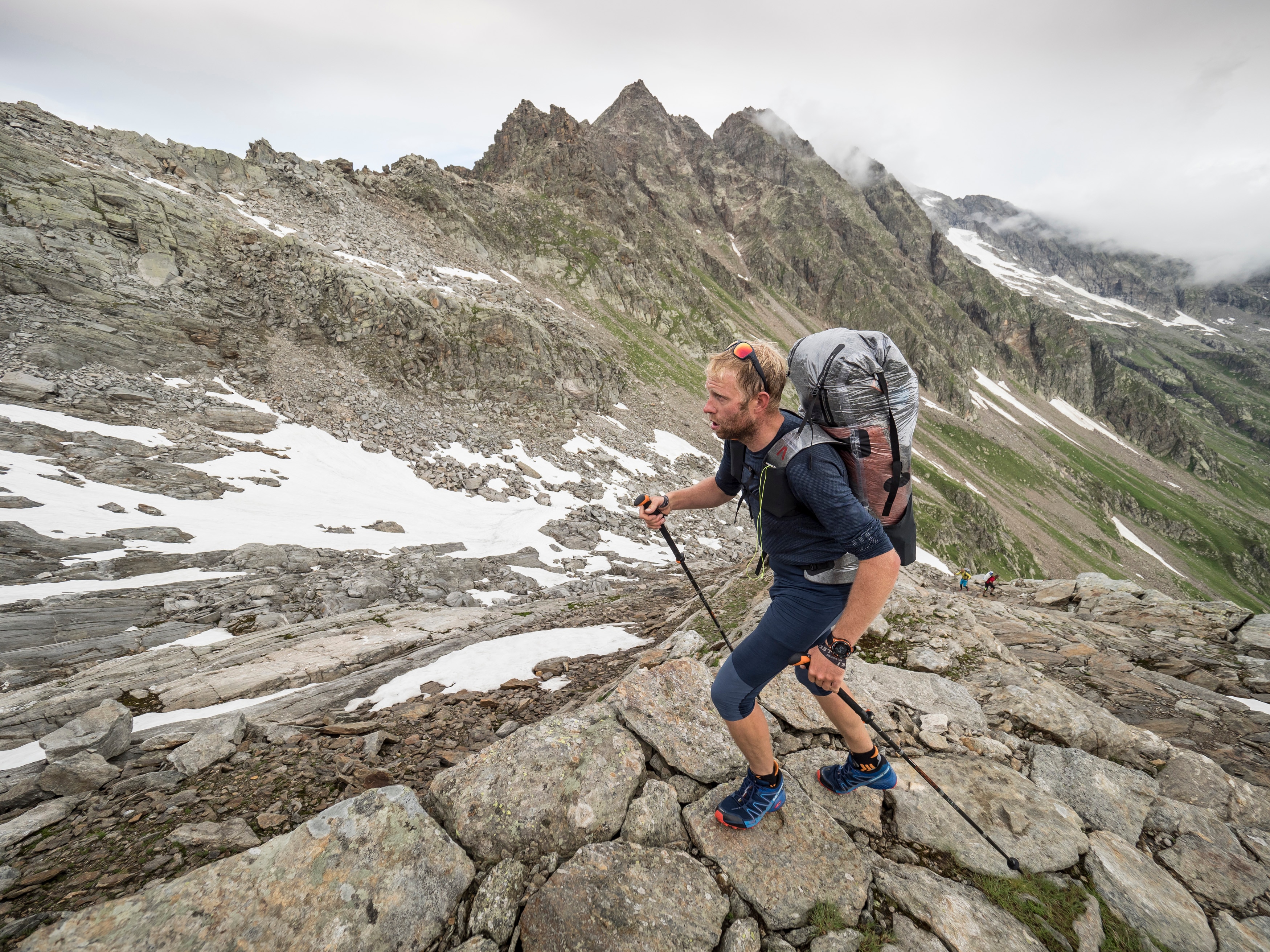 THEY'RE WANDERING AROUND THE WOODS
Tom de Dorlodot has been on an incredible search and rescue mission. He recently dropped his phone from 2,000m and – much to his amazement – found it still working perfectly. He was flying the flatlands in the Ardennes and holding the phone when he encountered turbulence. "I had to grab my brakes and control the glider and felt my phone fly away," he wrote on social. Fortunately he was able to use the find my phone app and locate it in some woods. "It's not damaged – crazy!" he said.
THEY'RE FLYING WITH THEIR DOGS
Both Simon Oberrauner and Ferdy van Schelven have been hiking and flying with their four-legged friends. Simon's been training with his dog Flora while Ferdy has taken to the air with his dog Milo. "I guess this isn't allowed in the Red Bull X-Alps," writes Simon. Er, no it's not.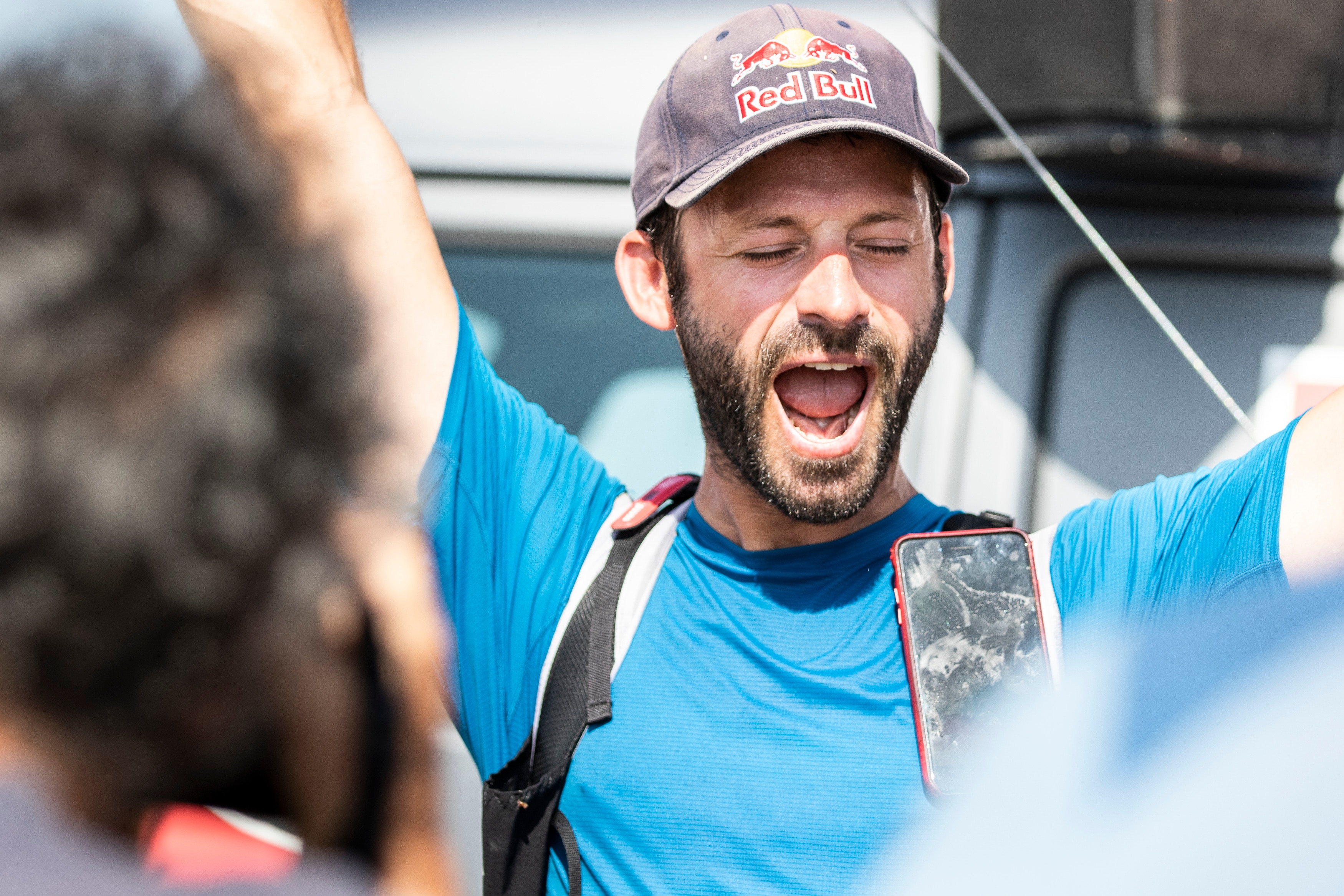 THEY'RE SHOWING US HOW THEY *REALLY* TRAIN
Damien Lacaze has given his YouTube fans a peek at how he really trains. "We often imagine Rocky music," he begins before the video cuts to him manically running up and down hills, smashing out the pull-ups, swinging a kettle bell to the iconic workout track. But then he cuts to the real story: "Unfortunately, it's never like that," he says. "The most important thing is to manage mental slumps and injuries." The result is a fascinating video that gives a real insight into managing training with a full time, job, family time and how to prepare and study the route. Watch here.
THEY'RE CHOOSING THE RIGHT SOCKS
Almost nothing is as important as looking after your feet during the Red Bull X-Alps. Blisters that might be tolerable during a weekend race can become a crippling show-stopper during a race of this length. Sucking it up is simply not an option and many an athlete has been forced to pull out because their feet fell apart. No one knows this better than Gavin McClurg, whose feet looked like steak tartare after his first Red Bull X-Alps in 2015. So he's spent a lot of time trialling socks to choose the right ones this time – and he's packing lots of them!
THEY'VE BEEN CONTEMPLATING RISK
Every athlete has to carefully weigh up how much risk they're prepared to take during the race and how best to manage that to stay safe. "We take more risk [in the race] than when flying for fun," says Damien Lacaze, "and sometimes we don't realise because our mind is busy." Kinga Masztalerz has also been thinking hard on her attitude. "For years I lived like I was immortal, throwing myself headfirst into all the adventures without thinking of consequences. Rock climbing, mountaineering, biking, skiing, snowboarding or simple everyday recklessness," she writes on social. But after a recent hard landing after being caught in a hailstorm, she's rethinking her approach. "Everyone's journey is different but paragliding progress always means stepping out of your comfort zone which is tightly woven with taking risk."