The 2019 route is tougher than ever. This is why!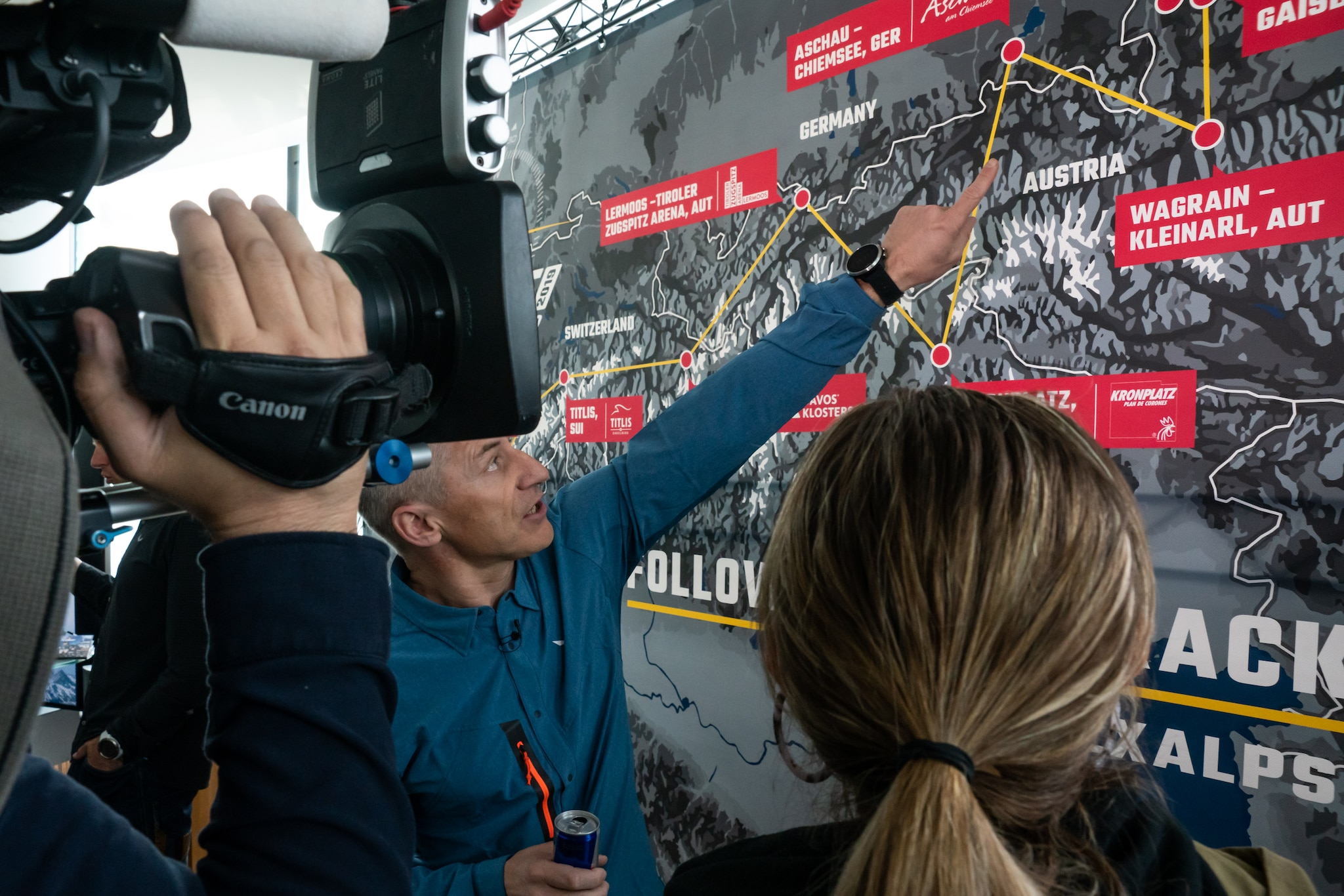 More Turnpoints than ever before, five crossings of the Alps and a complicated final leg to Monaco, what will this mean for the 2019 Red Bull X-Alps? Here's some expert analysis of the route, from athletes and organizers.

"This isn't a route - it's a race track." That was the first impression of one ex-athlete we spoke to. 


The first and obvious observation of the 2019 route is the number of Turnpoints, 13 in all. That is almost double the number of Turnpoints in 2017, almost all of which in the first half of the course. This means the distances between Turnpoints are shorter, with the longest leg being 120km (the Eiger to Mont Blanc). 

This could have a big effect. "The short distances between each Turnpoint mean that all the athletes will be charging more-or-less along the same lines," says race analyst and former athlete Tom Payne. "There won't be any radical upsets with athletes on one side of the main alpine chain get good weather while those on the other side get hit by wind and rain."
"The mountain features really severe terrain, it's not even climbable from the other side."
It could also mean fewer opportunities for athletes like Nick Neynens to forge his own line away from the pack. With athletes therefore charging along similar lines, expect a masterclass of tactics and speed as they jockey for position.
The route is also tougher than ever. We said this last year because it was the longest route to date. This year's route is the same length (1,138km) but two things stand out that make it more challenging.
The first six Turnpoints (Gaisberg, Wagrain, Aschau-Chiemsee, Kronplatz, Lermoos, Davos and Titlis) are all signboards. This will force athletes to land when they might otherwise be able to stay airborne. It's great news for fans, but it will interrupt athletes' flights. 

The second reason is Turnpoint 7, Titlis. "It will be quite hard if you can't fly," says Race Director Christoph Weber. "There is only one way to access, from the town of Engelberg, which is a long hike. The mountain features really severe terrain, it's not even climbable from the other side." 

The hike is over 10k and features 2,200m of vertical ascent and includes a glacier crossing, which athletes will have to be roped up for. The actual signboard is situated near the 3,238m summit - great if you can top-land and take off again. "But it will be very nasty if you can't," adds Weber.
Bear in mind that the race is a month earlier this year so there could be a lot of snow still up there.Chrigel Maurer has already joked that he is looking at the possibility of using skis.
Before athletes get to Titlis, they will have to cross the Alps twice flying from Aschau-Chiemsee to Kronplatz and then back to the Tiroler Zugspitz Arena at Lermoos. "That will be interesting," says Paul Guschlbauer (AUT1). "It will be tricky due to the airspace [around Innsbruck] and crossing the Alps, flying against strong winds."

From Lermoos, the route more or less follows a straight line west for the next 250km to Mt Blanc, hugging the north side of the Alps, across the Bernese Oberland which is Maurer's home-turf.

However, anyone expecting this to give him an advantage may be surprised to hear Chrigel explain why he will need to unlearn his previous knowledge and prepare for this part of the route from scratch if he's not to make any mistakes. 
And despite what he says, there will be added pressure for him, and a massive incentive for any other athlete to try and beat Chrigel on his native soil. As Guschlbauer says: "Maybe there's an opportunity for someone else."

The final leg of the course, from Mt Blanc to Peille, will also be extremely challenging for athletes remaining in the race, not least because they will be at the limit of exhaustion. "At Monte Viso (Turnpoint 11), they will have to climb a 2,800m mountain pass," says Weber.
Take a closer look at each Turnpoint here!
"There are also the National Parks that hinder us," says Paul Guschlbauer. (They have strict rules on where paragliders can or can't land.)
 But the area does offer the potential for some epic flying. "Saint-André-les-Alpes is one of the most perfect flying sites in the Alps and it's cool it's going to be part of the route," Guschlbauer adds. "But first you have to make it all the way there!"
"The biggest triangle of 340km was flown there so flights of 200km are possible," adds Simon Oberrauner (AUT2). "There are small hills and south-west facing ridges, which are perfect for soaring. It could be that from St. Hilaire it's just one day or two to Monaco.
How long it will take the athletes to go the whole way is anyone's guess. Some have suggested it could be another record year. (The fastest ever was 6d 23h 40m in 2013). This year's route follows many of the classic paragliding "super highways" across the Alps. Could six days be possible?
 Let us know in our latest Facebook post!
There's only one way to find out -- by tuning in on June 16 and following all the action, on the ground and via Live Tracking.
Photo © zooom / Christian Lorenz