We speak to three rookies to hear about their first Red Bull X-Alps.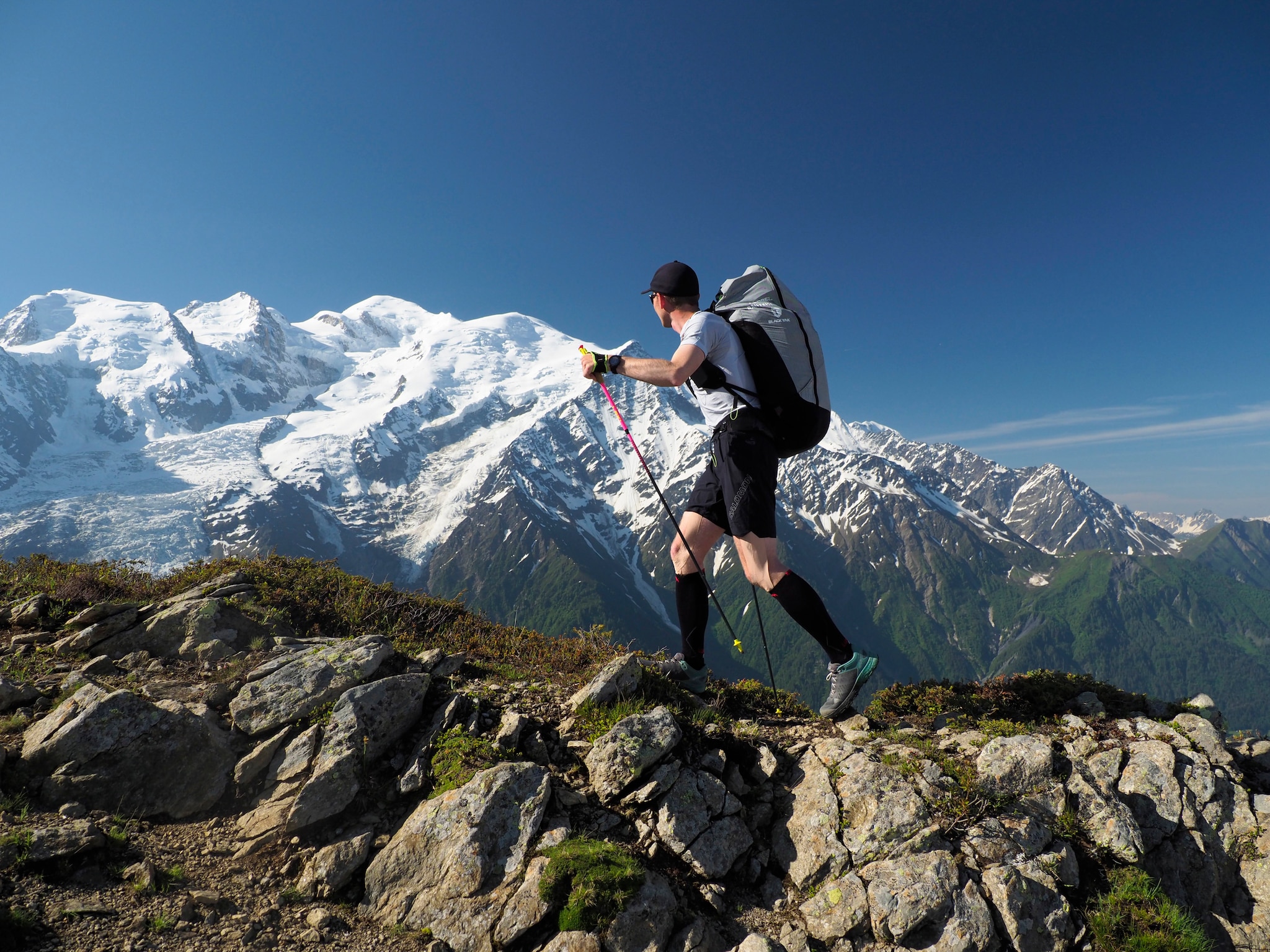 We speak to three rookies to hear how their race went, what they learnt, what they'd do differently – and whether they'd do it again. Reto Reiser, Rich Binstead and Sepp Inniger reveal all.
Would you do it again?
Reiser: In a heartbeat, even though it will probably never be such great flying weather.
Binstead: In a heartbeat. I would love to have another go and make fewer mistakes.
Inniger:I'm not so sure yet. I was thinking about that a lot in the last few weeks. Is the payoff worth it – to spend so much time for this race to have fun for a week or two? I cannot say if I try to go in two years again or not.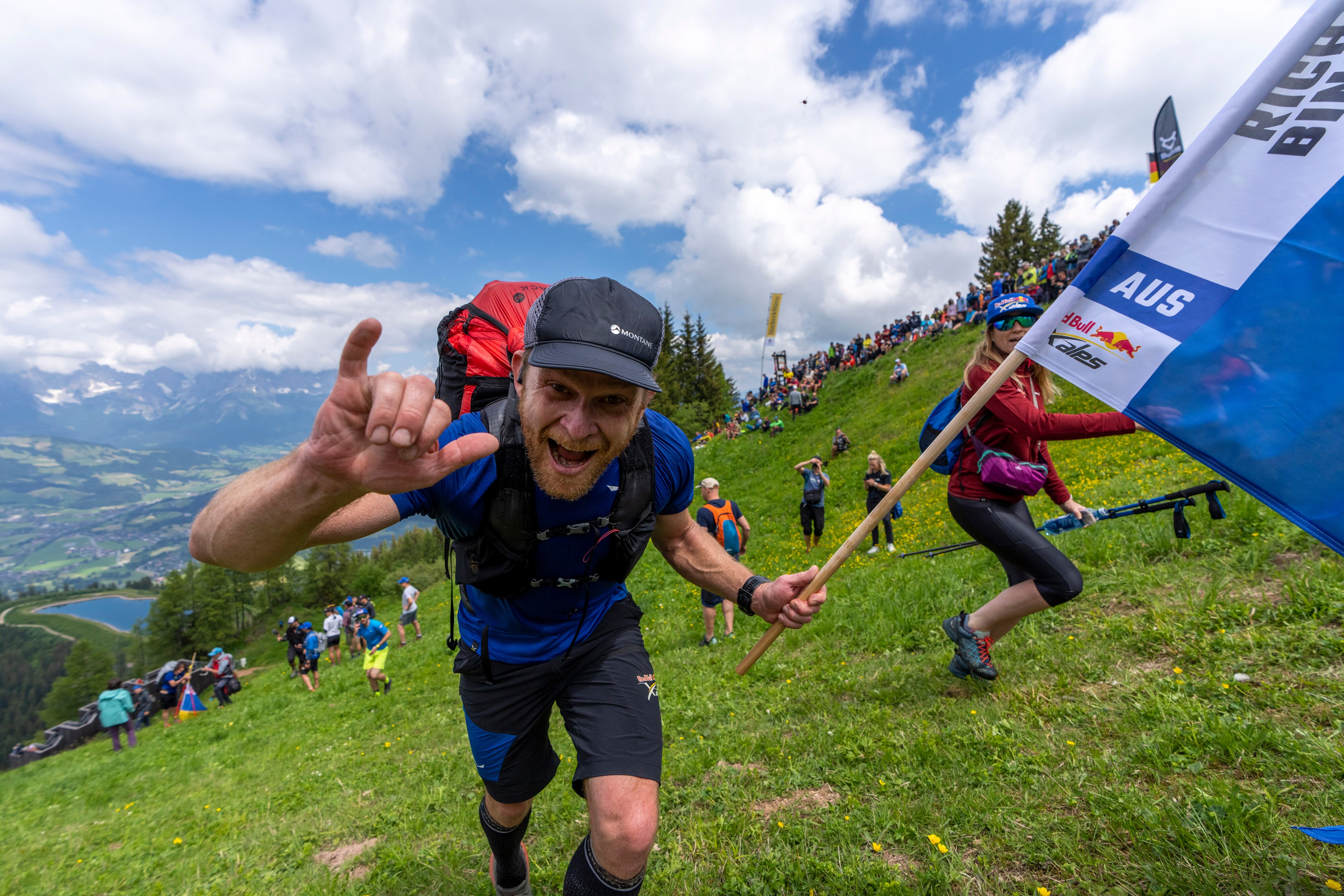 Best moment?
Reiser: When I flew over my home in Chur and Flims on Day 3. Many people wrote to me and followed me on Live Tracking. I still get goose bumps now.
Binstead: Signing three boards on Day 7 was one of my best moments. I ticked Fiesch, flew to Frutigen, soared up from the low launch, top-landed near the Niesen summit and then flew south towards Mont Blanc. I didn't do much wrong that day and pulled away from the people behind me.
Inniger: The landing in Frutigen with all the people, all my friends and family and the landing in Zell am See.
And worst?
Reiser: Day 6 was very windy. I made a decision after Locarno not to fly in these conditions and to follow my plan. In this situation such decisions are very hard, especially if you are overtaken by the others flying. But in retrospect I am proud of this decision.
Binstead: On Day 2, I landed short of Turnpoint 3 and then had an allergic reaction to something environmental, which saw me lose more than six hours. This cost me dearly. If I had chosen the same line the leaders took, I wouldn't have had the allergic reaction nor the walk to Turnpoint 3 and beyond.
Inniger: Before we reached Cima Tosa, I flew in a really narrow and steep valley. I had no plan B when I was in there and the wind was blowing me backwards so it was scary as well. Somehow an eagle came in and showed me which side the thermal was working, so I got out. But when I was blown in this valley, it was really turbulent and at some moments I was almost out of control. That was not so funny.
What do you wish you could have known at the start?
Reiser: That the weather is so good, then I would have trained less running on the road!
Binstead: How important it is to have a few team practice days before the start of the event.
Inniger: That we gonna make it to the goal! If I had known that I would have taken a closer look at the route at the end. I was not thinking that we gonna make it so far so we prepared the route until Cima Tosa, thinking we can take a look during the race if we reach this area.
What would you do differently?
Reiser: Generally, I am very happy. Of course there are many small decisions that could have been made better, but this is also a question of experience.
Binstead: If I could go back and do it all again, I would have jumped into the kangaroo suit on my last day.
Inniger: Maybe one thing I would do differently would be to try to fly from Lermoos in the valley. I walked up maybe half of the mountain and took off really late and got over taken. But in the end, it didn't change that much.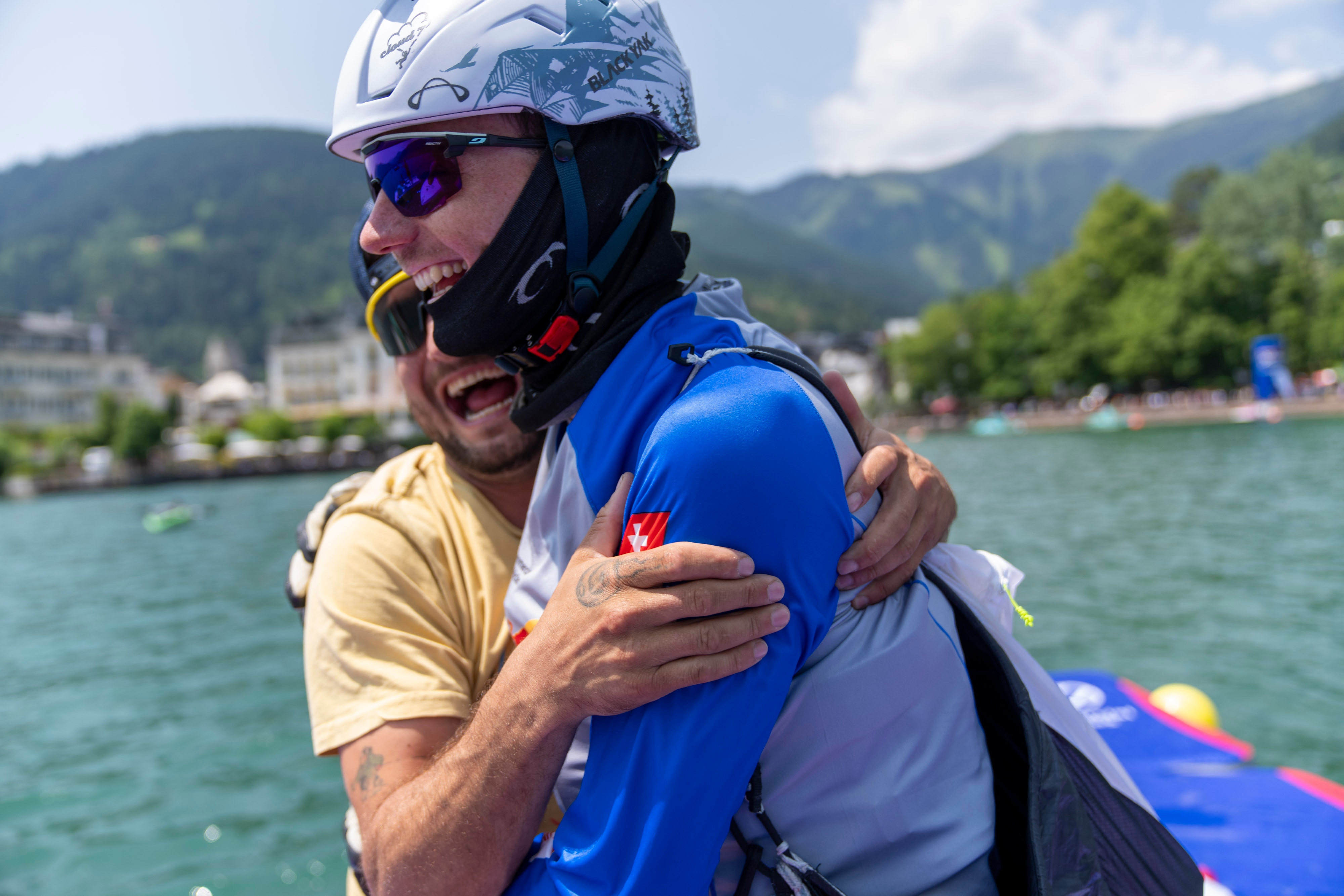 How was the team?
Reiser: I had a great team. We had never been on the road like this before and we all gained experience. But we had a great time together and everyone was able to master and enjoy their challenge.
Binstead: Our extended team was BIG. At one stage, we had a team of 10 travelling with us. Everyone was having fun most of the time. We had to dig deep a few times to resolve some major problems, but we all had a group hug in the end.
Inniger: Just great. It was functioning really good. They were talking really good together and we had a lot of fun.
What's next?
Reiser: I have some smaller competitions this year such as the UAE Championship in Dubai. I also want to realize some projects with the glider in combination with mountaineering. But most important, spend more time with family and friends again.
Binstead: I look like someone who missed 'arm day' at the gym, so I want to prioritize climbing and surfing! I would also love to go back to Bir Billing, India, do some flying and bouldering. It is a dream of mine to fly into the Miyar Valley from Bir and see Neverseen Tower, which I tried to climb once.
Inniger: Some climbing and flying at home. I want to enjoy the time now, which is a bit relaxed and to spend some time with the family and friends but I will keep on pushing in this hike and fly community!
Top image © zooom / Vitek Ludvik