Red Bull X-Alps is back for more epic adventures in 2019
The world's toughest adventure race returns for its ninth edition in June, 2019. Are you ready?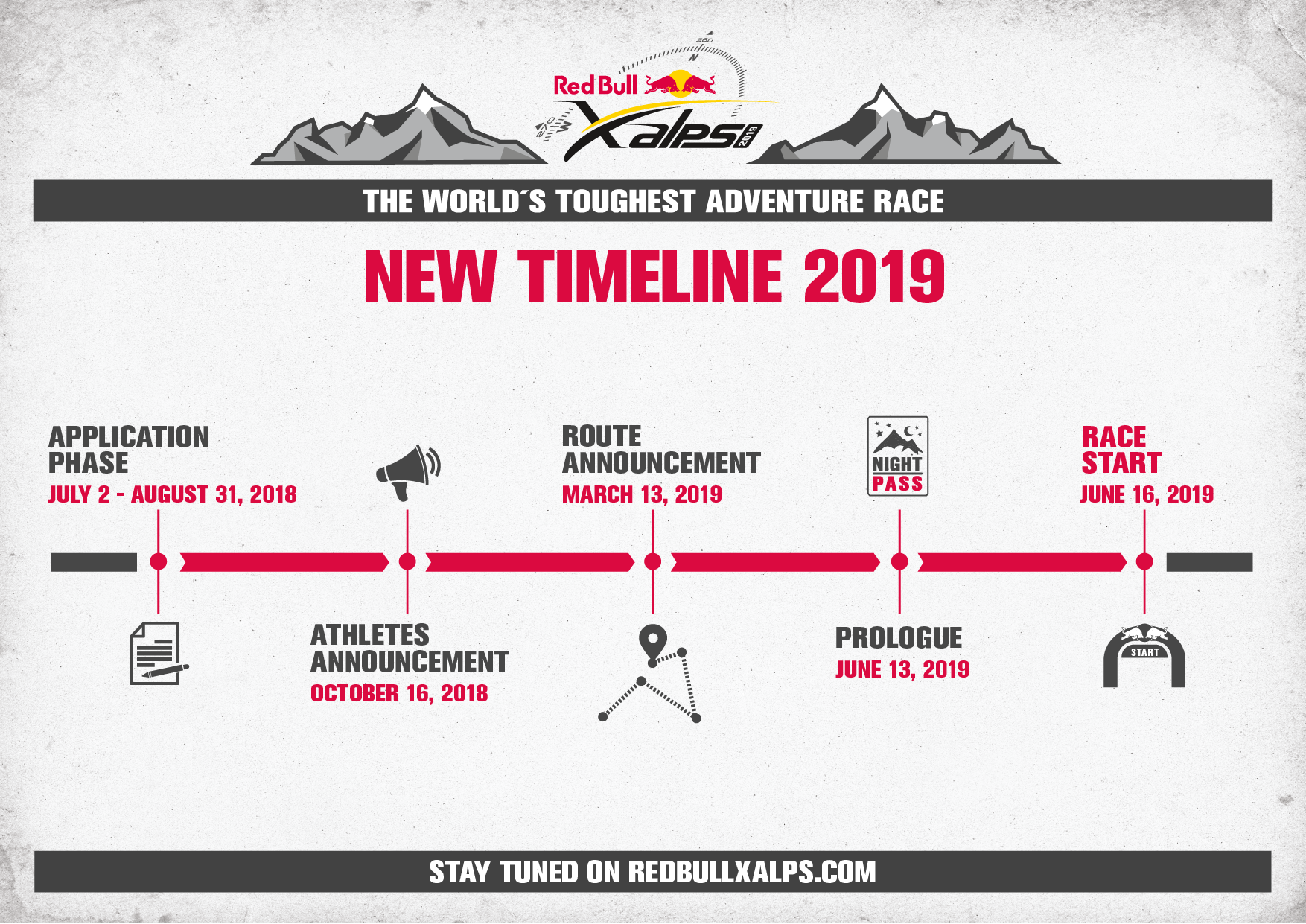 When it comes to hike and fly events, nothing compares to Red Bull X-Alps. Every two years, around 30 world-class athletes race across the Alps by foot and paraglider from Salzburg to Monaco. It's difficult to think of another race that demands such a high level of both physical and mental fitness of body and mind. For this reason, it's known as the world's toughest adventure race; and it's returning on June 16, 2019.
There's no telling what will happen in 2019, but every step of your favorite athletes will be closely monitored by an advanced interactive Live Tracking technology and broadcast to an audience of millions. Whether you're a fan of adventure, or an aspiring competitor, here are the key phases and dates you need to know for the upcoming race:
Athlete Application Phase: July 2 - August 31, 2018
Athlete Announcement: October 16, 2018
Route Announcement: March 13, 2019
Prologue: June 13, 2019
Race Start in Salzburg: June 16, 2019
Stay tuned, buckle up and prepare yourself for a thrilling journey that will keep you on the edge of your seat. We'll see you in the mountains!
To not miss any new updates about Red Bull X-Alps 2019, make sure to follow us on <link https: www.facebook.com redbullxalps _blank>Facebook, <link https: www.instagram.com redbullxalps _blank>Instagram or <link https: twitter.com redbullxalps _blank>Twitter!