Red Bull X-Alps 2017 - That was Day 5
Already missing Red Bull X-Alps? Or perhaps you didn't catch the last edition of the race in 2017? No worries, we've got you!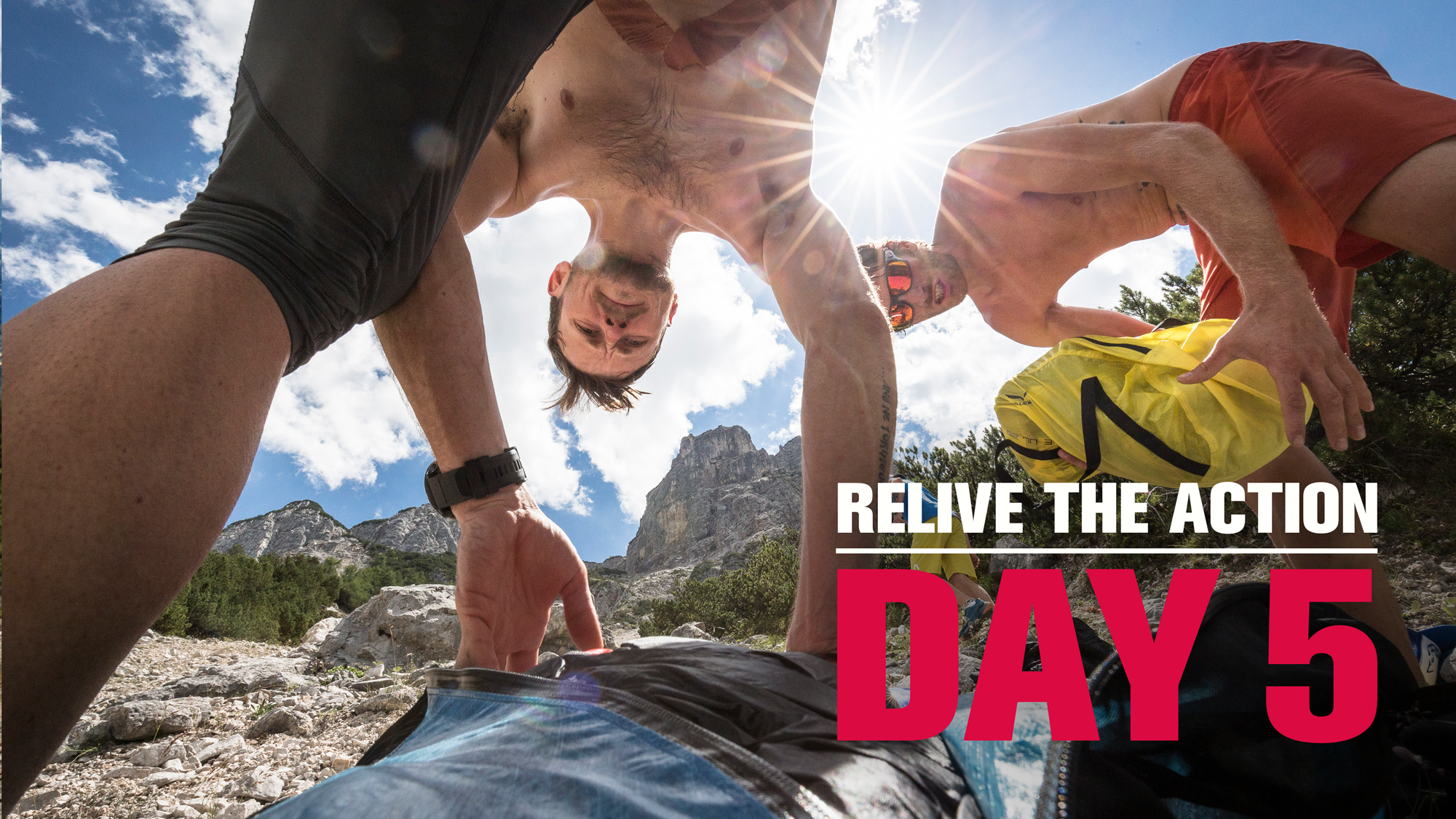 Relive every step in our recap of the greatest moments; from intense battles and mesmerizing live footage to the athlete's unique insights. This was Day 5 of Red Bull X-Alps 2017!
Day 5 started with another withdraw from the race. Aaron Durogati had to <link https: www.redbullxalps.com news article another-athlete-withdraws-from-red-bull-x-alps-2017.html _blank>give in to his knee injury suffered the day before, which left only 27 athletes in the field.
While Christian Maurer (SUI1) extended his lead and continues his journey south to Turnpoint 5, Monte Baldo, the big battle of Day 5 was taking place on the route to Turnpoint 4, Lermoos Tiroler Zugspitz Arena.
In 3rd, Paul Guschlbauer (AUT1) was set up to launch 47km from Turnpoint 4, while Nelson de Freyman (FRA3), in 4th, looked set to follow a similar line, from a launch 12km behind him.
'There's one plan: fly far. '
Nick Neynens (NZL), in 5th, has found a launch overlooking a more southerly valley. He said: 'There are a lot of trees here, which will make a slope landing difficult, so I need to time it so I can stay up or I'm going to the bottom. There are also a lot of ticks. I flew this route before in the run-up to the last Red Bull X-Alps but then had to walk it during the actual race, which I don't want to do again. There are some big limestone cliffs around, so I'm hopeful for a good flight.' Nick was 77km from Turnpoint 4 starting in the day.
<link https: www.redbullxalps.com news article the-pack-are-closing-in-on-lermoos.html _blank>>>Who won the race for Turnpoint Lermoos? Check here!<<
Further back, a gaggle has formed. Pal Takats (HUN), Benoit Outters (FRA4), Ferdinand van Schelven (NLD), Manuel Nubel (GER2) and their supporters were gathering together on a ridge 87km east of Turnpoint 4. Pal said: 'Plans are big and spirits are high. We are a very strong group of pilots and we are going to work together to push to Lermoos and then push on until sundown. The rankings don't matter, I'm here for other reasons.'
And behind them, Pascal Purin (AUT3), Sebastian Huber (GER1), Stansislav Mayer (CZE), Simon Oberrauner (AUT4) and Tobias Grossrubatscher (ITA2) are 94km from Turnpoint 4 and racing together on foot to launch. Pascal said: 'There's one plan: fly far.' As the thermals build, the Battle for Lermoos will soon begin.
<link https: www.facebook.com redbullxalps photos a.337474363540 _blank>>> This is what it looked like further in the back of the field ... <<
Meanwhile in the front, there was a duel ligning up as Gaspard Petiot (FRA2) almost closed the gap to Chrigel Maurer (SUI1) and even pulled his Night Pass!
What happened after? Stay tuned for the next "Relive the Action" episode!
<link https: www.facebook.com redbullxalps photos a.337474363540 _blank>>> ... and this is what the situation in the front looked like <<
<iframe frameborder="0" src="https://www.youtube.com/embed/g8Cxp9AIVJA"></iframe>
For more stories and discussions follow Red Bull X-Alps on <link https: www.facebook.com redbullxalps _blank>Facebook!
Photos by © zooom / Harald Tauderer, © zooom / Honza Zak and © zooom / Sebastian Marko