Red Bull X-Alps 2017 - By the Numbers
Let's take a look at this year's race strictly by the numbers. Who flew the highest? Who walked the farthest or flew the farthest? Check it out below...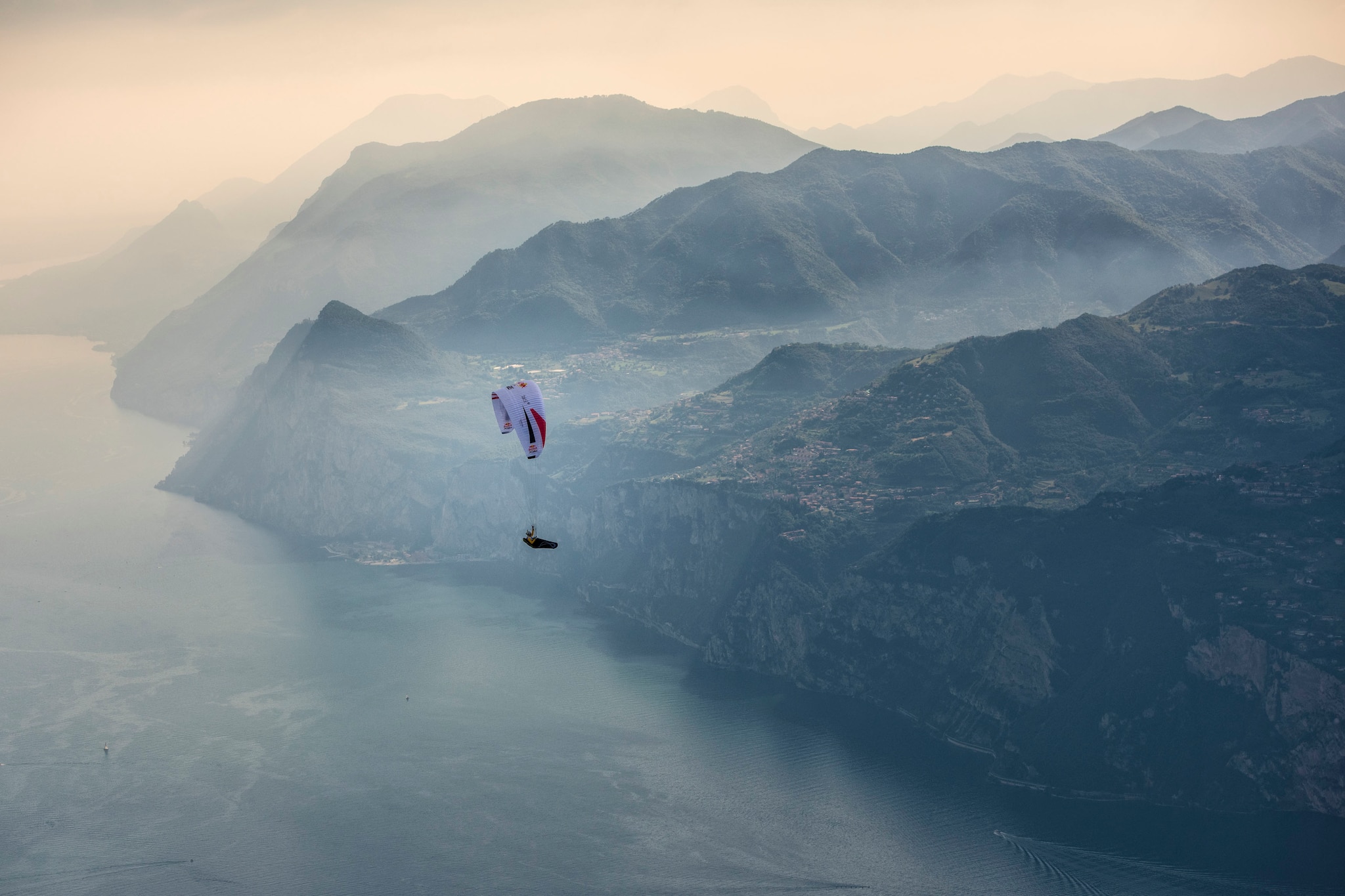 Adding it all up
Together, the 31 athletes covered a stunning 48405.2km during the race. That's once around the world + another 8000km. On average, each athlete covered over 1560km.

Paul Guschlbauer covered the most distance overall, with 2438km. Kiwi Nick Neynens decided time in the air was more valuable than on the ground, and covered over 2000km soaring over the Alps.
Austrian rookie Simon Oberrauner tried his luck and reached a maximum altitude of 4144m which, to put it into perspective, is less than 700m below the summit of Europe's tallest mountain, the Mont Blanc.

No surprises when it comes to most distance covered on the ground - that "award" goes to Toma Coconea, who hiked an incredible 914.2km on his way to Monaco.

His closest competitor on the ground? French rookie Benoit Outters, who ran more than 770km as part of his journey across the Alps.
What about the champ?
On his way to securing his fifth Red Bull X-Alps win in a row, Christian "Chrigel" Maurer covered a lot of ground.

He covered a total distance of 2277.3km, hiking 535.7km and flying 1741.6km.

While spending the first two days in the middle of the pack, on Day Three of the race he made his comeback, flying just under 300km, covering a total distance of 334.2km in one day.

After that, only two people came within striking distance of Chrigel "The Eagle" and they were both French - Gaspard Petiot and Benoit Outters.
Toma "The Running Man" Coconea
Starting on fire straight out of the gate, Romanian athlete and Red Bull X-Alps legend covered over 200km on the ground during the first two days of the race, and hiked more than 910km on his way to Monaco, while "only" flying 766.4km.

Notable moments during the race for Coconea include him hiking up the north face of the Zugspitze as a "shortcut" to get to the Aschau-Chiemsee turnpoint before the clock ran out on the day, his first two days of the race, much of which were spent in the lead and Day Six, which was another day of hiking more than 100km.
Keep an eye on our <link>Facebook page, as we showcase one athlete per week and dive into their stats.
Photo by © zooom / Sebastian Marko