Red Bull X-Alps: 10th edition
Toma Coconea has seen them all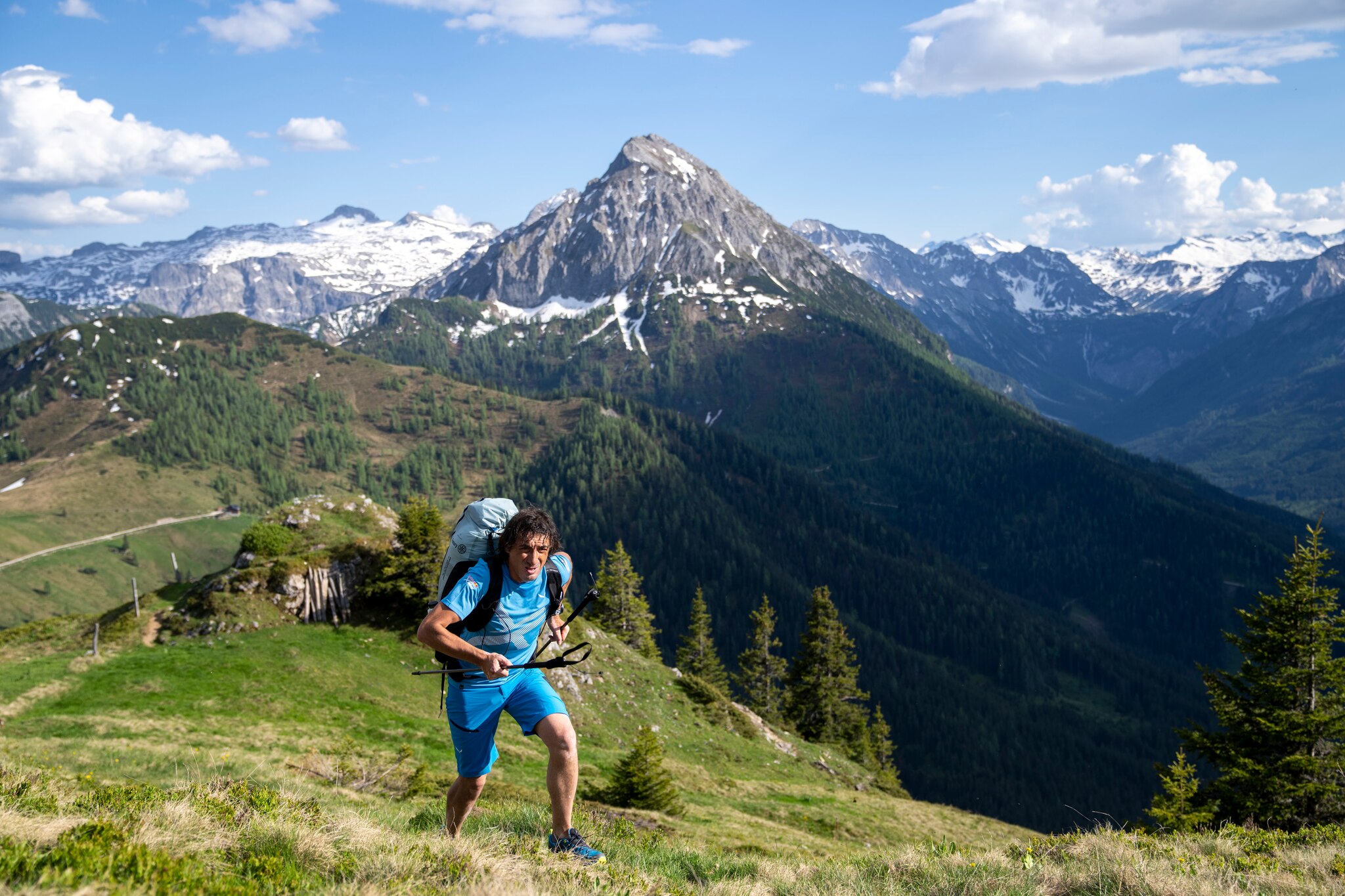 This is the tenth edition of the Red Bull X-Alps, and veteran Toma Coconea has competed in every single one of them. He was 28 years old when he took part in the first edition back in 2003; now, at 46, he is still as strong as ever. His stats for 2021 so far how a total of 1976km covered, of which 1330 were in the air. And he's still going.
Coconea has seen a lot of change as the race has evolved from year to year. The inaugural event in 2003 saw just 17 athletes set out from the Dachstein glacier in the south of Salzburg. The race was 800km long, and there were just two Turnpoints between Salzburg and Monaco: Verbier in Switzerland, and Mont Gros in France.
Athletes then had much heavier equipment to carry – the revolution in lightweight paragliding equipment had not really begun. They were supported by small teams, in many cases their rather stressed wives or girlfriends. With just paper maps to navigate by and no smartphones to rely on, it was a real test for relationships! Athletes in that first edition were allowed to continue hiking throughout the night. Second-placed David Dagault of France said he had been planning to bivouac overnight, but when the other athletes continued moving, the pressure was there to continue also, or get left behind. There were some seriously tired-looking athletes at the end of that event!
The race has evolved over the years, getting gradually longer with more Turnpoints, the introduction of compulsory resting overnight and later Night Passes, and the first Prologue in 2015.
Coconea earned his nickname the 'Romanian Running Man' in 2007 when he came second, having run 77% of the 850km route.
Chrigel Maurer's first Red Bull X-Alps was in 2009 at the age of 27. He won, and has won every edition since – an astonishing record. This year's route, at 1,238km, has been the longest yet and the most radically different from any that have gone before it as an out-and-back between Salzburg and Mont Blanc. Despite the extra distance, Chrigel Maurer's finish time of 8d 6h was very fast, but not the fastest: that was in 2013, when Chrigel completed the 1031km course in just under 7 days.
You can read all the history of the race HERE!