How to get back in shape after a grueling adventure race.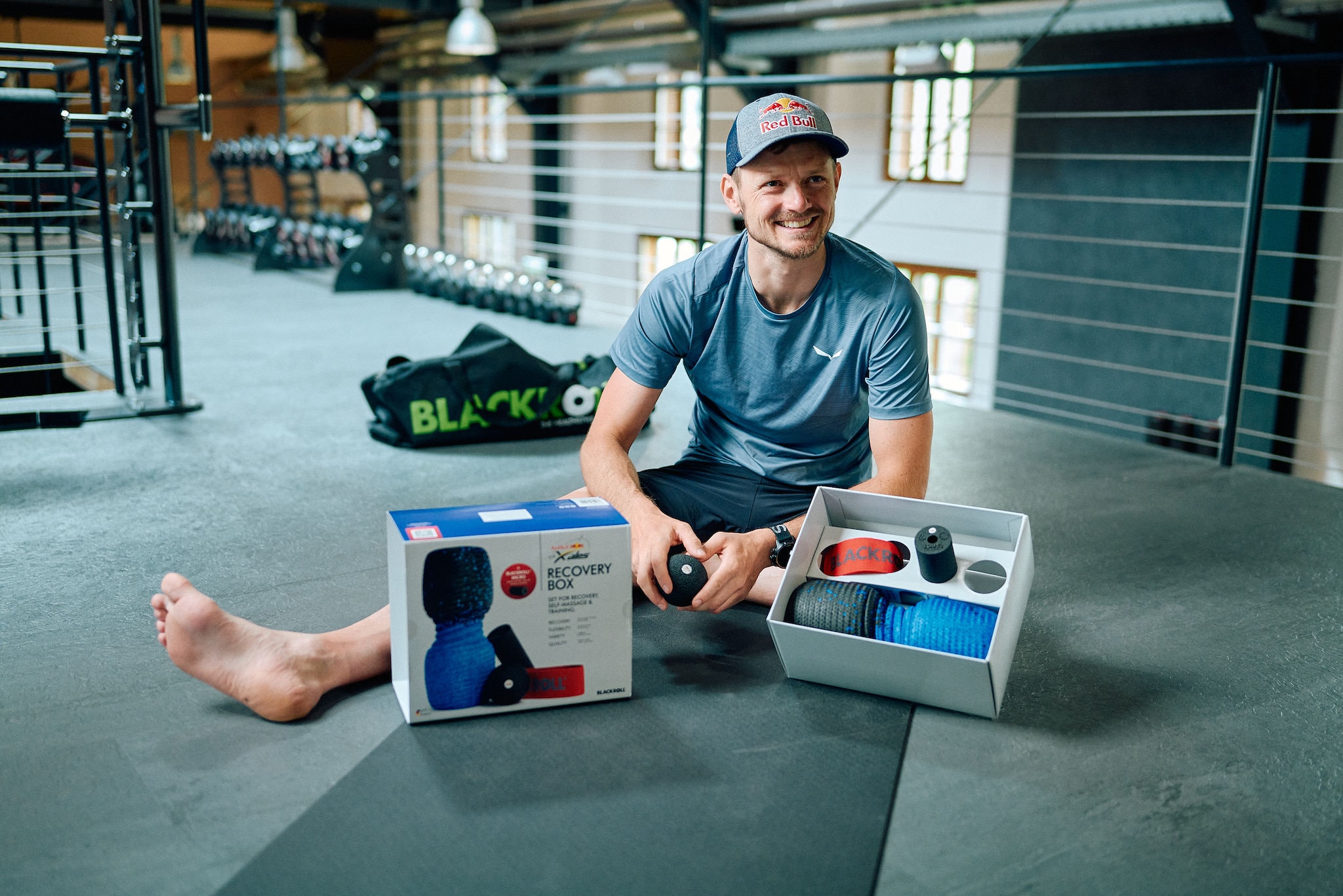 Still looking for the perfect Christmas present for the athlete in your family? Use this opportunity now because with the code RB_XALPS_20 you can save an extra 20% on all Red Bull X-Alps products in the Blackroll online shop until December 31, 2021, only.
It didn't take long. Within a week of the Red Bull X-Alps finishing many athletes were back in action, hiking, flying, and competing at the next hike and fly race. How do they do it? At the end of the very first Red Bull X-Alps in 2003, the afterparty looked like a scene from a zombie apocalypse movie – athletes were half-dead, almost destroyed by the experience.
Fast forward to 2021 and within a day of finishing, athletes could be spotted wandering happily around Zell am See, no discernible limps or funny walking gaits in sight. On Patrick von Känel's mind was whether to spend the following week kite surfing or doing the Eigertour. In the past few days Maxime Pinot posted a 1,089m hike with his Suunto 9. Aaron Durogati recently posted a 60k ride around Merano with 1,320m of vertical on his. And Maurer? Well, of course he did compete in the Eigertour and won that too.
Part of the reason for this astonishing comeback to form is the professionalism of athletes today. Their bodies are simply conditioned for this stuff. It's what they do. But it's also down to the recovery exercises and stretching they all practise these days. In this edition, every athlete received a Blackroll. The idea of stretching and rolling out at the end of the day would have been laughed at a few years ago, but many athletes now take this practise seriously. Benoït Outters was not alone in having his own physio as part of his crew, while other athletes would have regular massages to work out the lactic acid, knots and tension.
Says Blackroll's Angela Erfurth: "Recovery after sport is just as important as the training itself. Stretching exercises promise faster recovery by increasing blood circulation."
Key in any recovery toolkit is the foam roller. By lying on it and rolling back and forth athletes are able to 'roll-out' stiffness. "When you unroll," adds Erfurth, "the soft tissue in the body is massaged, the blood circulation and the oxygen supply of the body are improved, waste products are transported away via the lymphs. At the same time, the cells are virtually 'squeezed out' by the rolling, so that they can then draw in new nutrients. The more hydrated the tissue, the better this happens."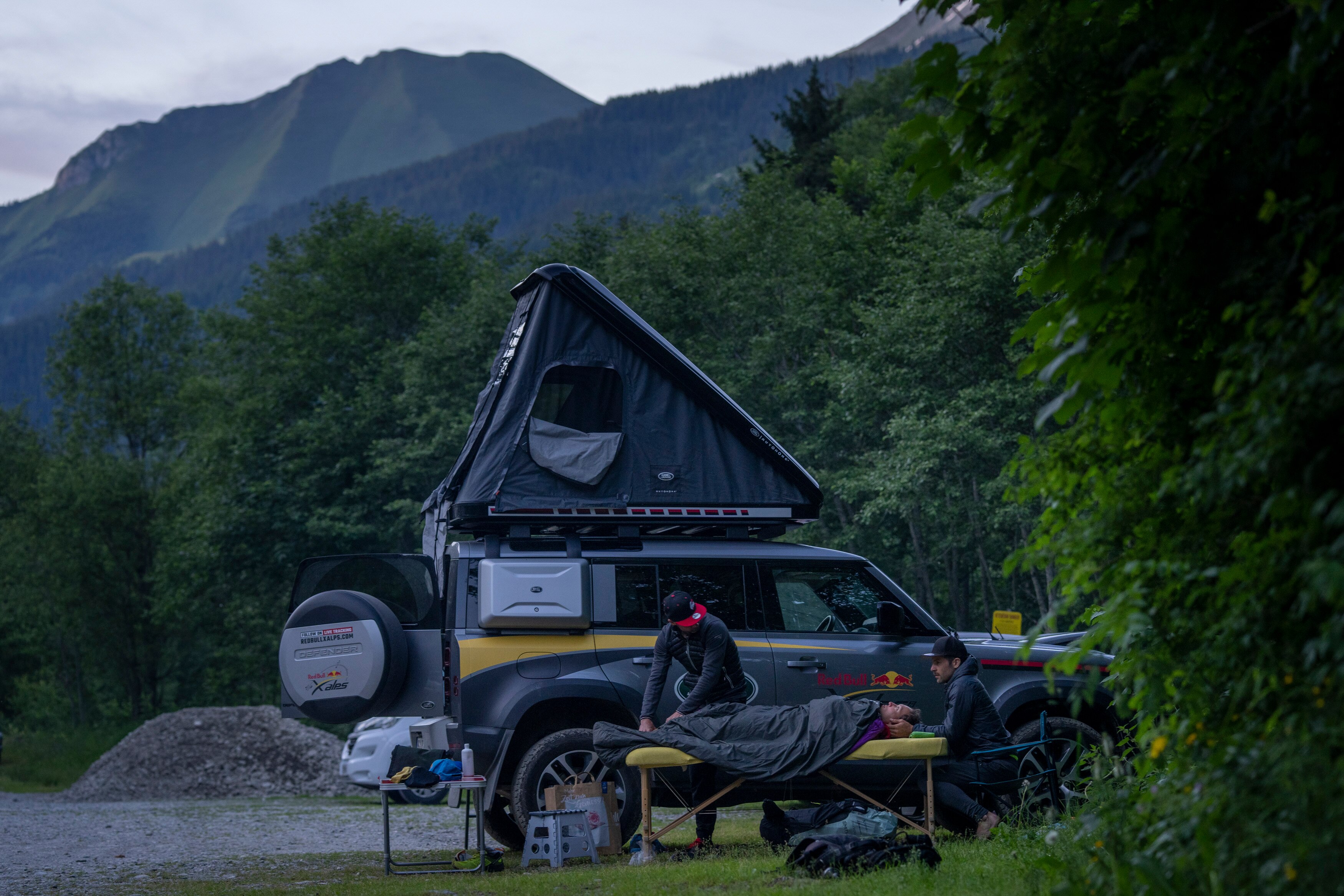 Among the fans of Blackroll are Paul Guschlbauer, who used it to aid his comeback following his ski accident. He said: "It's like Formula 1: you also need to refuel, change the oil, change some parts. I think that's a good comparison for using Blackroll – taking care of your muscles, as well as eating right. Recovery is the most important thing to getting better."
For Red Bull X-Alps athletes, the most important muscles that need attention post race are the quads, hamstrings and calf muscles. During the 12 days of the race, they had a pretty tough time, hiking upwards of 3,000m a day.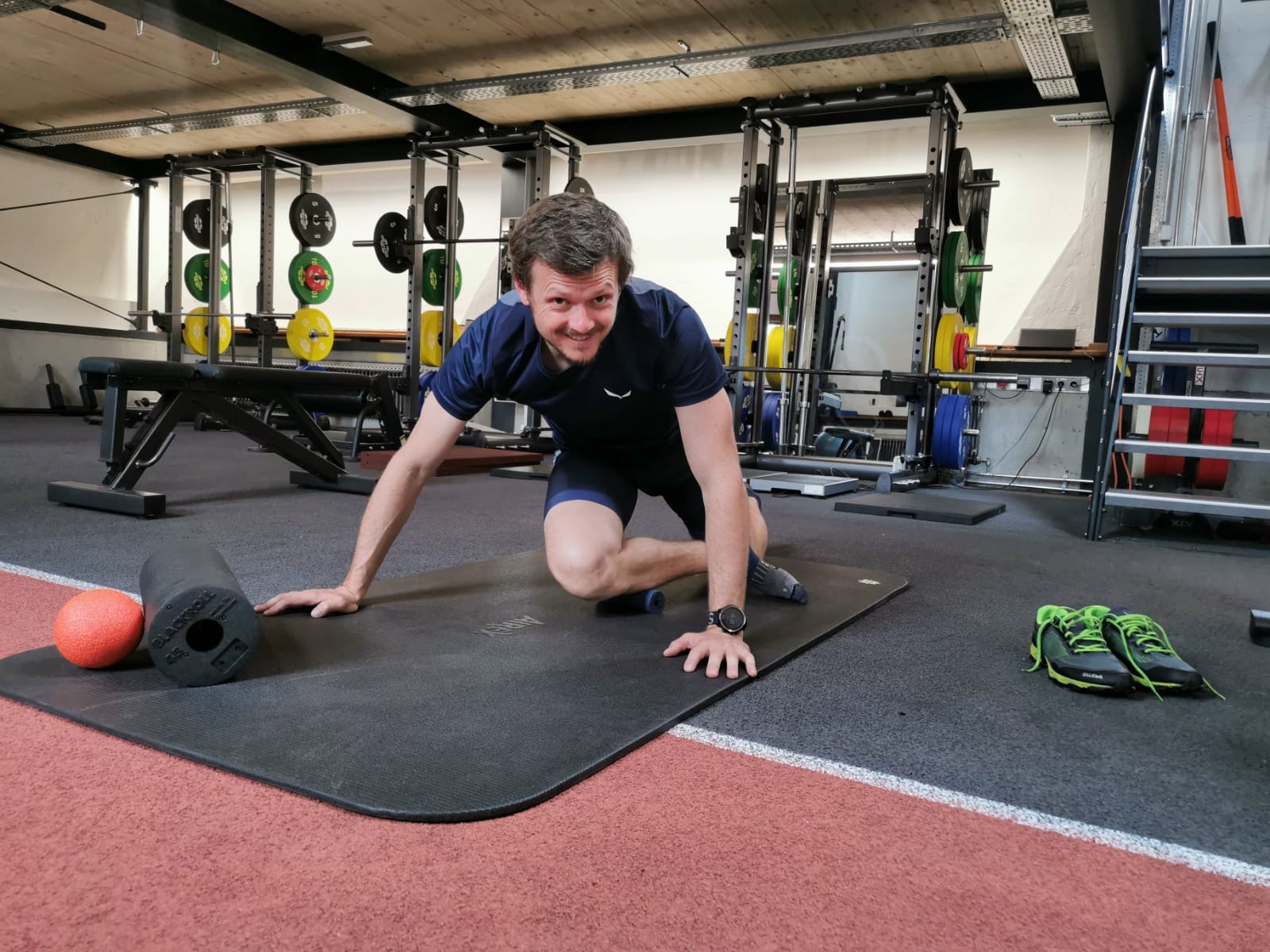 For a guide on stretching them out, head over here.
Of course, not everyone is a fan of massaging and the foam roller, even if they see the benefits. "You want to know how to make Chrigel cry?" Maurer's supporter Thomas Theurillat told us near Merano. "Either give him spicy food or a massage."
Top image © Blackroll