How to get back in shape after a grueling adventure race.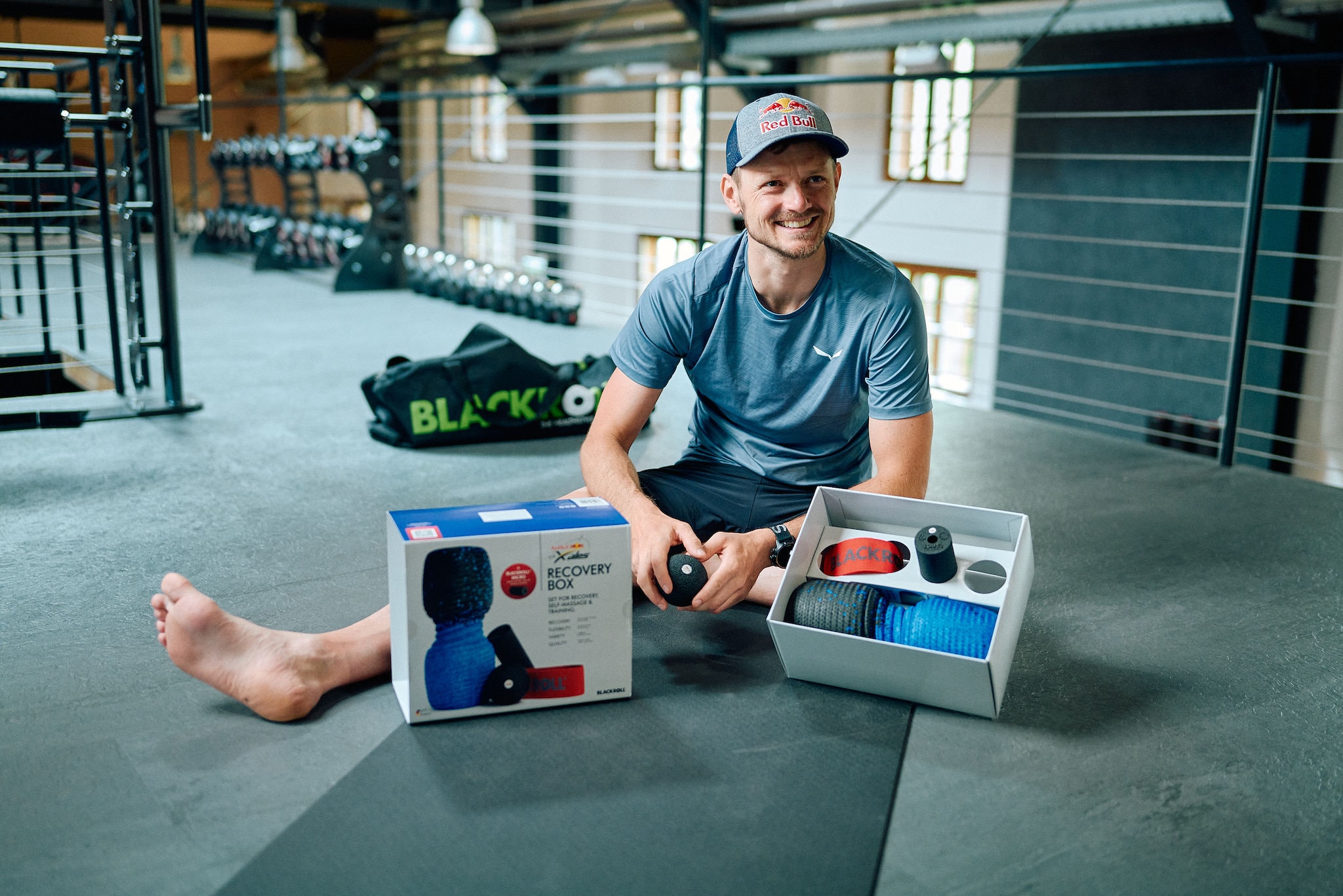 Still looking for the perfect Christmas present for the athlete in your family? Use this opportunity now because with the code RB_XALPS_20 you can save an extra 20% on all Red Bull X-Alps products in the Blackroll online shop until December 31, 2021, only.
It didn't take long. Within a week of the Red Bull X-Alps finishing many athletes were back in action, hiking, flying, and competing at the next hike and fly race. How do they do it? At the end of the very first Red Bull X-Alps in 2003, the afterparty looked like a scene from a zombie apocalypse movie – athletes were half-dead, almost destroyed by the experience.
Fast forward to 2021 and within a day of finishing, athletes could be spotted wandering happily around Zell am See, no discernible limps or funny walking gaits in sight. On Patrick von Känel's mind was whether to spend the following week kite surfing or doing the Eigertour. In the past few days Maxime Pinot posted a 1,089m hike with his Suunto 9. Aaron Durogati recently posted a 60k ride around Merano with 1,320m of vertical on his. And Maurer? Well, of course he did compete in the Eigertour and won that too.