Rapid arrivals at the Zell am See finish
Chrigel may have finished yesterday, but the non-stop action reaches a whole new level today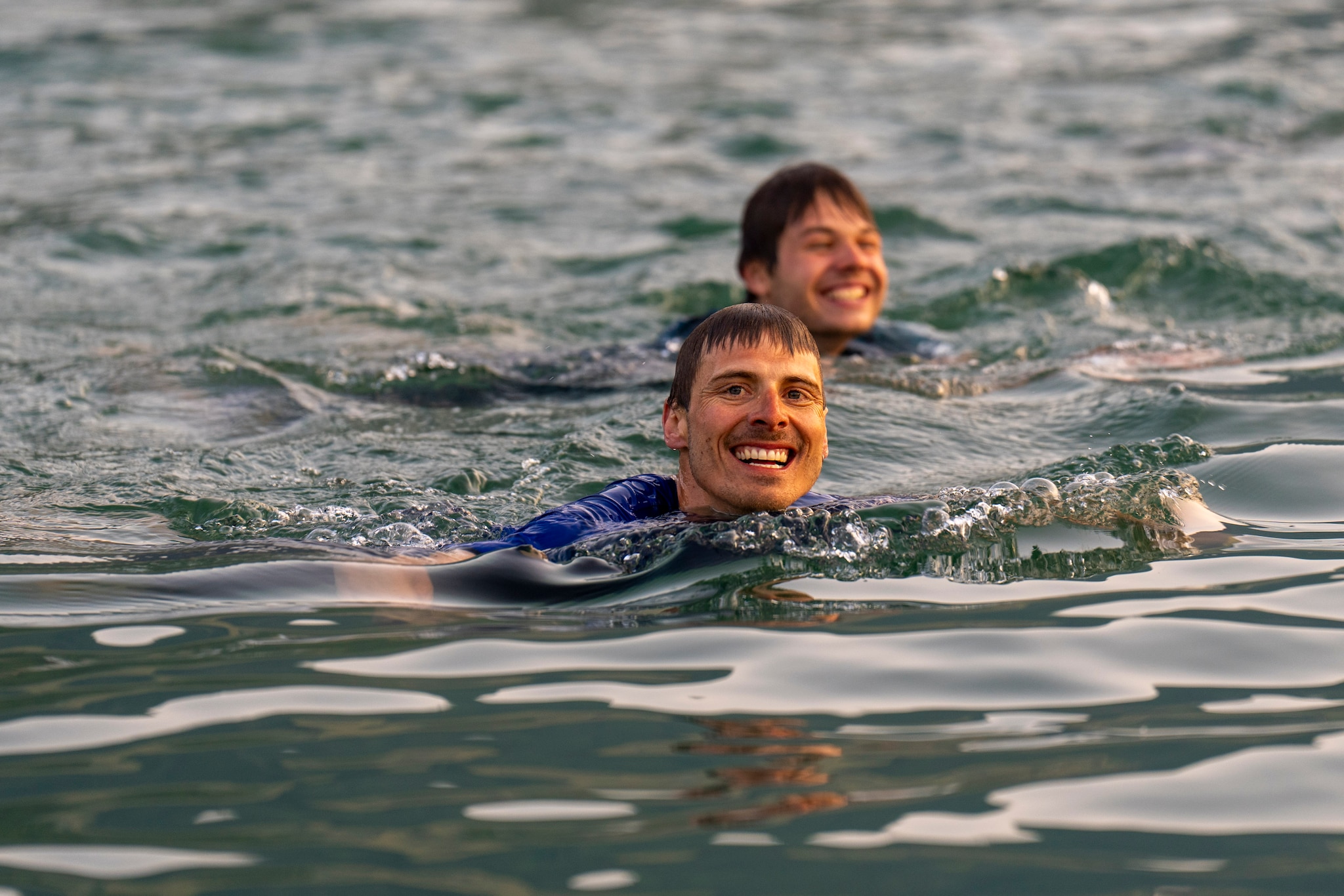 21 athletes pulled their Night Passes and were moving throughout last night. Damien Lacaze (FRA2) was leading the race for the podium and reached Turnpoint 15, Schmittenhöhe, around 03:00 before hiking down to Zell am See for 05:30. Flying is not allowed until after 06:00, and with Maxime Pinot (FRA1) hiking up close behind it was a risk to hike down. Maxime could have launched at 06:00 – which he did – and overtaken Damien for 2nd place.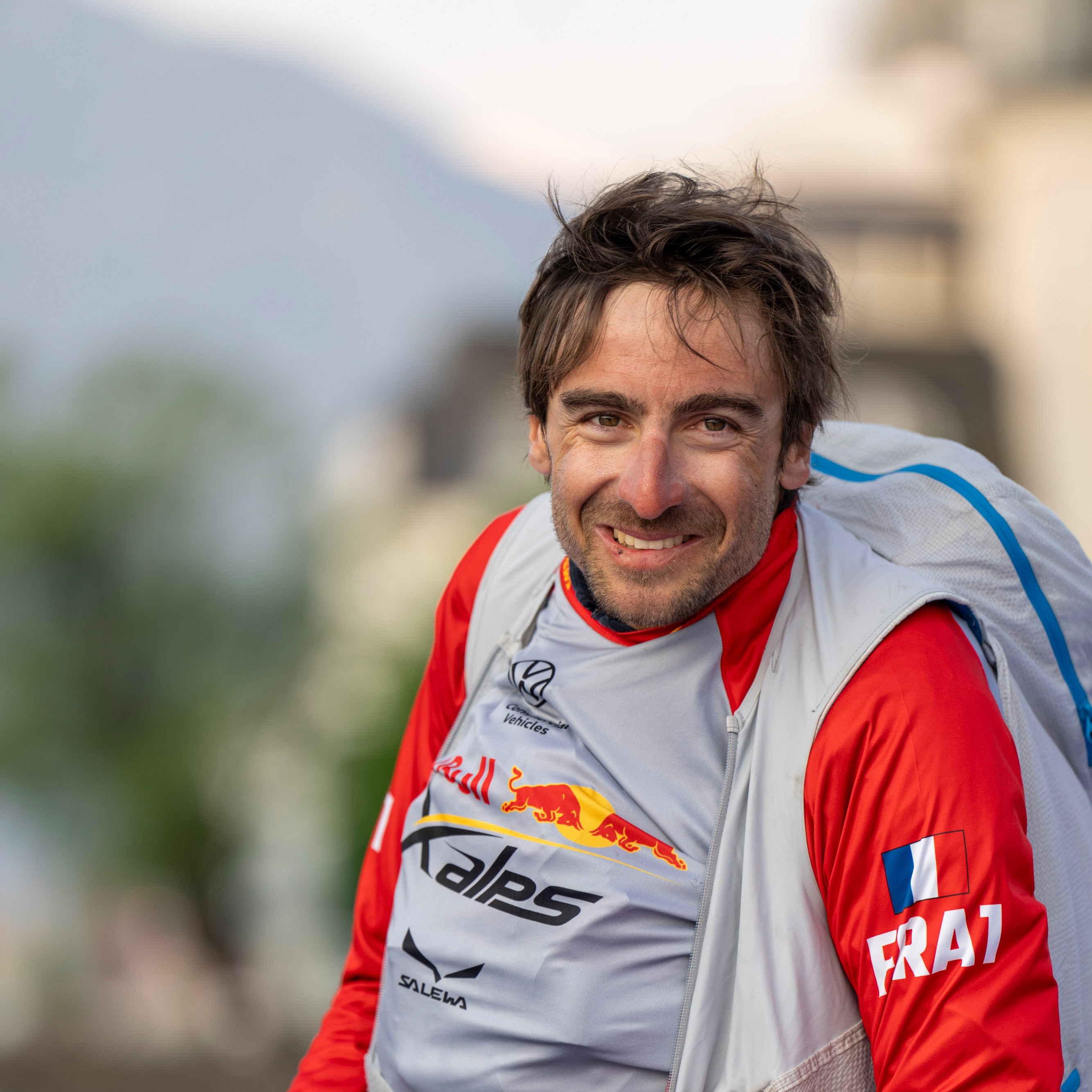 Damien arrived in Zell am See and then swam to the float to claim his 2nd place podium finish.
Maxime launched shortly after 06:00 and made a perfect landing on the float for 3rd place. He had also hiked through the night and was clearly drained on arrival, saying: "It's a joy. It was a tough race and I'm happy to be here, finally, after seven days of racing – crazy racing with an incredible pace. I'm happy to be resting a bit more now."
Just before 08:00, the sky above the Zell am See finishing float was filled with the shouts and screams of Pál Takats (HUN) arriving. A real fan favourite, and a legend in the sport, Pál made a perfect landing and was overcome, saying: "It's one of the strongest emotions in my paragliding career. Its crazy. Indescribable. It was always a dream to make goal – I missed it twice – but it's still hard to grasp that I make it now. I'm kinda speechless – ask me tomorrow."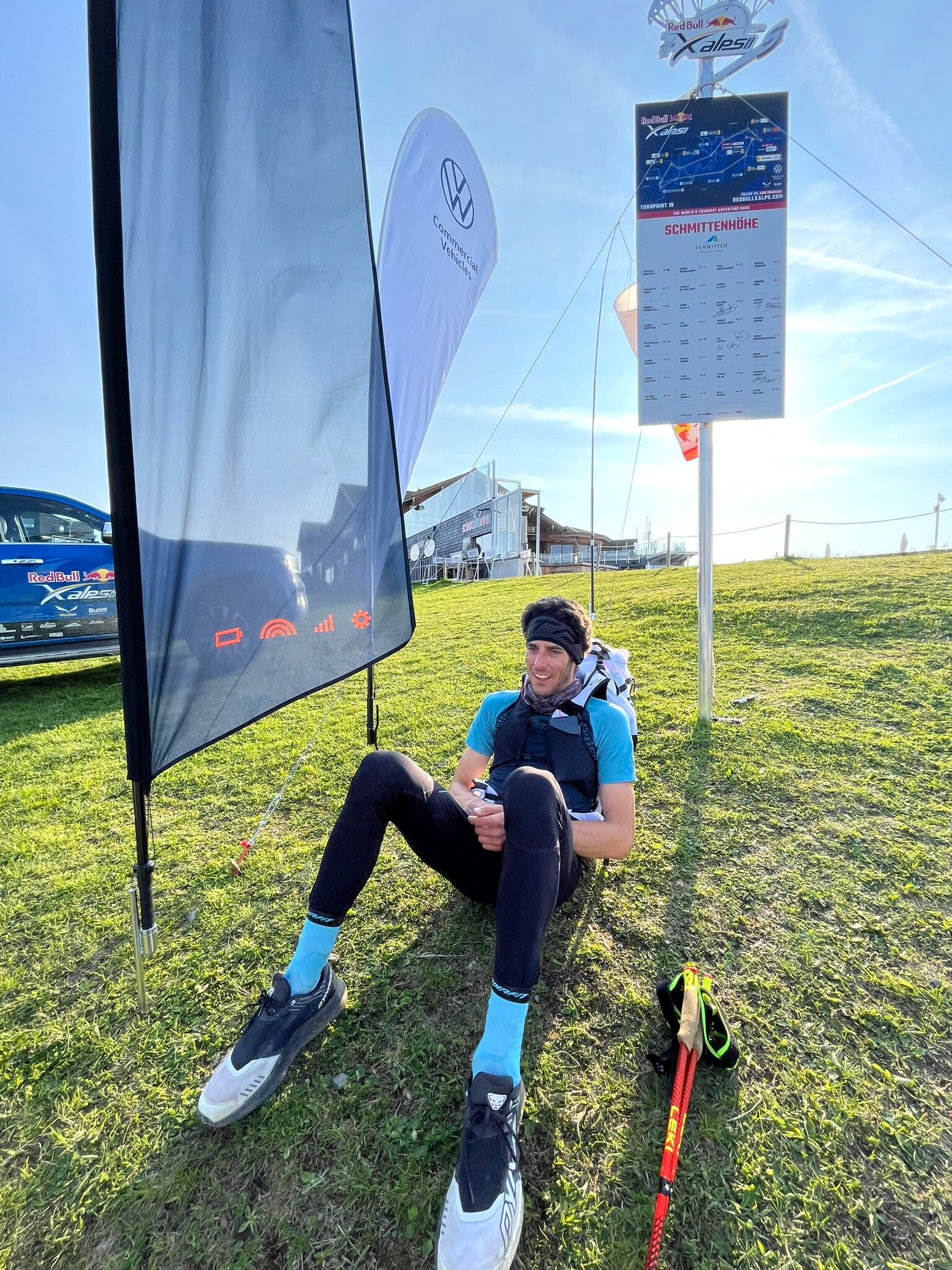 Pál hiked through the night, completing 67km in one push, but he was always having a good time. "Fun needs to be part of it," he said. "It's a lot about suffering so you need to make it enjoyable."
Pál and his supporters took photos and quickly cleared the float for the arrival of Patrick Von Känel (SUI2). He landed on the float at Zell am See to finish his third Red Bull X-Alps. The Swiss athlete had also participated in 2019 and 2021 where he finished second behind Chrigel Maurer.
As of writing, there is a conga-line of 13 athletes between Turnpoint 14, Sexten-Dolomites, and Turnpoint 15, Schmittenhöhe. All of them are pushing to complete the race today. It's going to be a real party in Zell am See today.
Top image © zooom / Christian Lorenz